Destiny 2 Players Complete a Two-week Event in 25 Hours
Destiny 2 Players: Destiny 2 Season of Plunder is winding down in its last two weeks, and Bungie has prepared a special treat for players: a community event. It started on Tuesday, and was designed to last players until the still unannounced Season 19 begins on Dec. 6. However, participants ended the event on Wednesday instead, just 25 hours after Bungie announced it.
Guardians are protectors of the Last City and all its citizens! Your cleanup of the Eliksni Quarter happened in record time and the Eliksni have a lot to be thankful for.

You must really like Eido. pic.twitter.com/Zk3MAgq6sS

— Destiny 2 (@DestinyTheGame) November 23, 2022
Destiny 2 Players
This community event was organized to better the Eliksni Quarter in the Tower, which is a unique social space within Destiny's regular social space that houses Fallen refugees in an old raid arena. Players were encouraged to collect Captain Coins and other resources and drop them in a mysterious contribution box located in the middle of the Tower Courtyard.
Then, as the players donated, the Quarter's many districts would expand and improve. In addition to the main incentive, players would also receive kickbacks for their efforts. The charity is of the type from which all recipients can benefit.
#Destiny2 ~ Weekly Reset is LIVE! (11/22/22)

⚔️ Community Event is LIVE!

⚔️ Bonus Trials Ranks & Freelance!

⚔️ Nightfall: The Ordeal – Lightblade

⚔️ Weekly Crucible Playlists: Rift!

Week 14 of Season 18 Begins NOW! #SeasonofPlunder pic.twitter.com/UdblR5vJVo

— DestinyTracker (@destinytrack) November 22, 2022
Donating Season of Plunder currency, such as the Treasure Coordinates obtained via Destiny 2 playlist activities, was first locked behind a paywall, although players later unlocked the option to do so. Here is where Bungie started having some issues. By taking advantage of a bug in the game, it is possible to generate an infinite number of Treasure Coordinates, so long as the player has a small number, to begin with.
When exchanging a high-priced Treasure Map (which costs Treasure Coordinates) for a unique free one, the game returns a few too many Treasure Coordinates, like receiving a few cents more than you were expecting with your change. Even though it's not much, you can cap your Treasure Coordinates and then dump them into the contribution box by repeatedly making use of the exploit.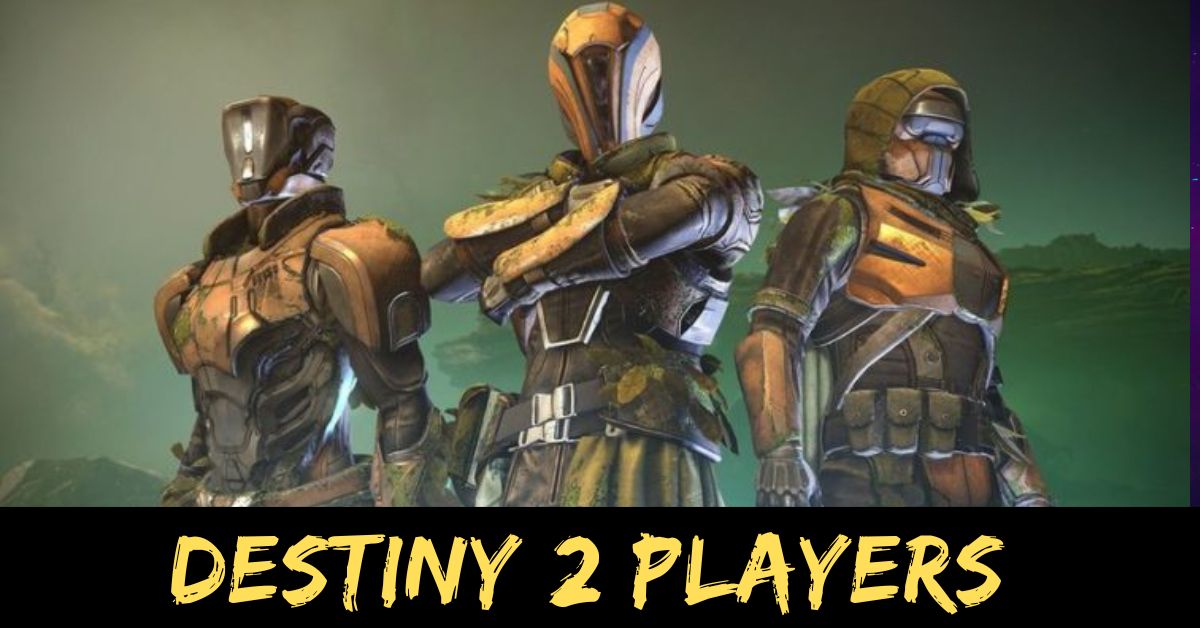 If a player already had access to the free Treasure Map and the means to purchase the more expensive ones, then that player might produce hundreds of bonus Treasure Coordinates per minute without spending any of their own money.
By contributing 2400 Coins, players can gain access to all available goodies, including a lovely Exotic Ghost (or in this case, Coordinates). Using the exploit, that only took players around 10 to 15 minutes. If only a handful of players were doing that at once, it wouldn't be a big problem, but when thousands of players were doing it, donations started rolling in fast.
Community Event is LIVE!

🪙 Collect and Donate Captain Coins to the Eliksni Quarter.

‼️ Coins can be found in Destination chests, Lost Sectors, public events, Ketchcrash, Expedition, King's Fall Dares of Eternity, strikes, Crucible, & Gambit. #Destiny2 pic.twitter.com/gWlvglecdm

— DestinyTracker (@destinytrack) November 22, 2022
Bungie decided that a total of 400,000,000 Coins would be the ultimate target for the community's generosity during the event. That's a tough objective without the exploit, and would require around 167,000 Guardians to donate at least 2400 Coins – a large order for an event that's simply "play a bunch of the stuff you've already been playing for three months."
Every Destiny 2 expansion (including next year's Lightfall) are on sale at Gamebillet 🟢

Find out more 👇https://t.co/e0gYJYOJWI pic.twitter.com/rz2NTOuuk3

— DeltaIntel (@DeltaINTEL) November 24, 2022
If the exploit hadn't been found, it's possible that users would have needed the whole holiday weekend, plus more time to play next week, to create those Coins. The Eliksni might have gone into the next season with only half of their house finished if interest truly waned and players got bored.
Frequently Asked Questions
How Many Players Does Destiny 2 Currently Have?
There are currently 854,173 Online Gamers.
When a game gains popularity, the number of concurrent users will fluctuate more frequently as people join and leave the game. Destiny 2's current player count can fluctuate in response to news from developer Bungie or the results of tournaments featuring well-known players.
Is Destiny 2 Still Worth Playing in 2022?
If you can appreciate a gorgeous jumble of systems and overlapping expansions, Destiny 2 is definitely worth your time. While I recommend giving it a try because of its low entry barrier, it's clear that the game's systems, story, and environment are best experienced with the purchase of the paid add-ons.
Is Destiny 2 the Most Played Game?
Destiny 2 has been Valve's third most-played game on Steam for the past week, behind only CS: GO and DOTA 2. Neither of these two titles is likely to be dethroned any time soon. However, this implies that Destiny 2 consistently outsells other popular games like Apex Legends, Team Fortress 2, PlayerUnknown's Battlegrounds, and Grand Theft Auto 5
Final Words:  We hope you have found all the relevant information regarding the Destiny 2 Players Complete a Two-week Event in 25 Hours. For more latest news and information stay tuned with us here at Gameempress.com.