Expect Destiny 2: Lightfall soon. Here are some things you can do to keep occupied and get ready for the upcoming expansion release on February 28 if you don't want to take a vacation or are just getting back into Destiny. Lightfall has promised major updates and a whole new power called Strand, which will grant players access to a variety of glowing green telekinetic abilities, such as small spider bombs.
As of right now, we know that the expansion will feature seven new pieces of Exotic gear and that players will be up against an evil army that is attempting to suffocate the solar system in Darkness. And I mean that in the best possible way. But first, there are a few things you need to finish up in the latest expansion for Destiny 2.
Similar posts:-
Ultimately Kill the Witch Queen
The Witch Queen has the strongest story campaign that Destiny 2 has seen in years, so it's always a good idea to catch up on the previous expansion before diving into the new one. Congrats if you've already finished it! If you haven't already, set aside a few hours to explore the Throne World of the mischievous Hive god Savathûn across eight missions. If you're playing solo or with a single friend, the smooth-thinking loot shooter will feel more like the original Halo if you take a few nights to tackle it on Legendary hard.
You need to watch the ending cutscenes to really grasp the epic struggle between good and evil that Bungie is laying the groundwork for in Lightfall. Unlike Beyond Light, which will be free with PS Plus and Game Pass this month in 2020, The Witch Queen is still $40. Even so, the campaign is worth your time and won't force you to participate in the remainder of Destiny 2's loot grind if you don't want to.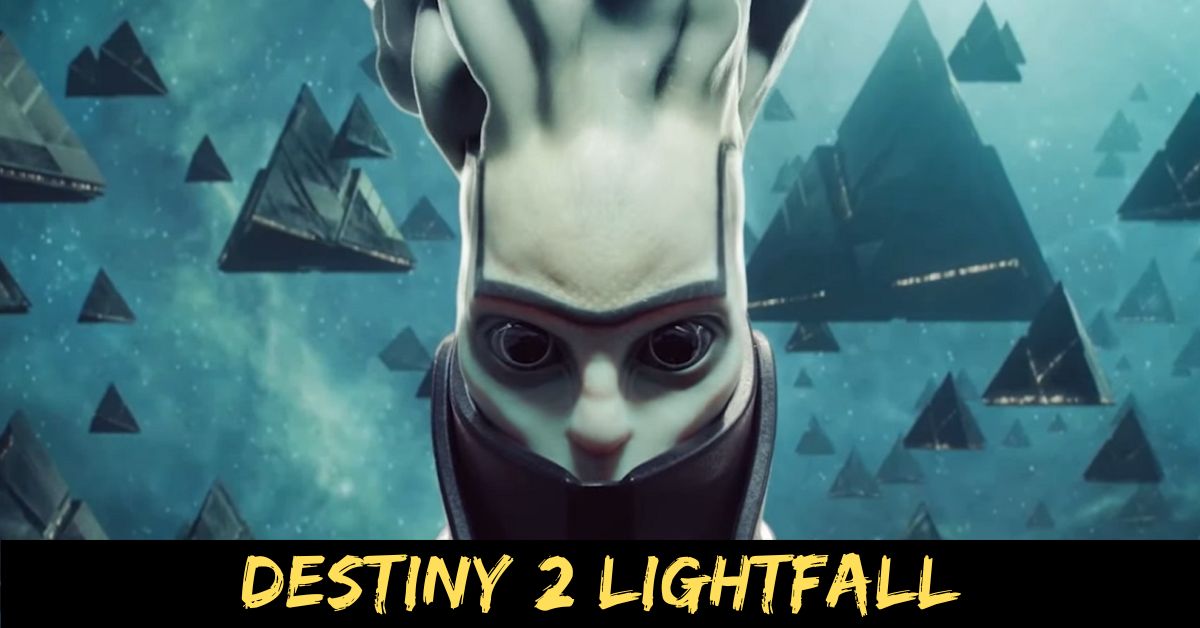 Stay Up-to-date on the Latest Season-specific Drama
By the end of The Witch Queen, you will have a firm grasp on The Witness's ideology and the danger posed by his followers, who seek to destroy the world. However, the universe of Destiny 2 is about a lot more than just cosmic stakes and big bads.
Between the major boss battles, Seasons 16–19 introduced a wealth of new facets to existing characters and major revelations that helped explain motivations and generate suspense. The most important facts are that Cabal Empress Caiatl has joined your side, her father is helping the manifestation of evil, Fallen Kell Mithrax created a potion to bring Osiris back to life, and Warmind Rasputin may now engage in intellectual discourse with the player.
Instead of trying to catch you up on everything that's happened in Destiny 2 over the past year, I'll teach you how to do it on your own time. I take it you have a penchant for reading. To see how events like Season of the Risen, Season of the Haunted, Season of Plunder, and Season of the Seraph play out in the game, check out the excellent one-pagers posted in the Destiny Lore subreddit.
Rather watch videos than read? Destiny's resident master My name is Byf has recorded hundreds of hours worth of YouTube videos going through everything in depth, and Destiny Lore Vault contains footage of every piece of story ever revealed in the game. At the moment, I think you'd like watching these videos: one on what drove Calus, another on the reunion of Osiris and Saint-14, and yet another on the intricate backstory of Clovis Bray's trap and Rasputin's assumed identity.
Empty the Depths of Your Safe
It's frustrating to begin a fresh campaign in Destiny 2 only to have to pause to decide what to sell or give away in order to make room for all the new gear you've acquired. It's easier said than done to clean out the vault. Almost over the years, I've learned to be less sentimental about my collection of over four hundred and fifty individual items of firearms and related equipment. If you aren't already utilizing it, the Destiny Item Manager is a wonderful resource for organizing your Vault.
If you haven't used it in more than a year, it's probably time to let it go. Don't hoard weapons from a class you despise if you know that's not how you want to play the game. Do you never find yourself engaging in sniping? Eliminate all but the essential few. Dislike blades? So why do you have 10 of them? There is no greater obstacle to removing than Amor.
There's no reason to hoard extra gear now that you can simply swap up your appearance with the help of Transmog, and mod management is getting a major overhaul for the upcoming season. You should prioritize keeping a single pair of powerful armor in good condition.
Stock Up on Some Holiday Firearms
No matter how lucky you are with a new treasure, it's always a good idea to go into an expansion with a few reliable weapons. With seasonal material being removed at the end of each year, you'll also lose access to some of the best weapons in use right now. If you're looking for some advice on what guns and perk rolls to go after, I say:
The CALUS Mini-Tool (Solar Submachine Gun) is an unflagging, feeding-frenzy, incandescent piece of equipment.
Chill Clip, Chain Reaction, and Stats for All from Bump in the Night (Stasis Rocket Launcher).
Dragonfly, Explosive Payload, Voltshot: The Tarnished Mettle (Arc Scout Rifle).
The Rule of the Brigand (Arc Sidearm): Detector of Danger, Always in Motion, and Constantly Encircled
For the Arc Submachine Gun IKELOS SMG v1.0.3 (Frenzy, Tap the Trigger, and Continual Motion)
The Witness' arrival is imminent. It's time to rally, Guardians.

This week:
🟣 The Glassway
🥇 2x Nightfall Rewards
💀 Last Wish
⚙ Shattered Throne pic.twitter.com/Gvuse8YbNj

— Destiny 2 (@DestinyTheGame) February 14, 2023
Headstone, Outlaw, and Frenzy Are All Disparate (Stasis Pulse Rifle)
Mini-Tool is the most troublesome because you need to loot it from a Derelict Leviathan chest before you can begin target farming it from the vendor. The rest can be accessed through customary seasonal pursuits.
Long-ranged weapons like Disparity and Tarnished Mettle are useful for taking on the new Lightfall content by yourself. To make unlocking the crafting patterns for all of these guns even easier, Bungie is presently allowing players to decode one red-border weapon per day. If you aim for the newest IKELOS SMG, it will never fail you.
Read more:-
Collect a Lot of Rare Shards and Use Them to Create Legendary Items
When players reach the soft power cap, Bungie has said that Blue Engrams will no longer be available. The studio is also replacing the Blue Engrams with Purple ones in the buildup to Lightfall, which will result in a massive influx of Legendary Shards.
Many players have been burning through their stockpiles of Legendary Shards because concentrating Engrams is the game's primary technique of letting you grind for specific kinds of loot, and doing so needs a lot of them.
We hope you have found all the relevant information about the Destiny 2 Lightfall is Coming Here is 7 Things You Can Do to Get Ready. For more latest news and information stay tuned with us here.
Frequently asked questions
Is Destiny 2 over after Lightfall?
The future of Destiny 2 beyond Lightfall, Bungie has not only promised additional Destiny content after Lightfall, but they've already titled the next expansion. Although not much is known about Destiny 2: The Final Shape at the moment, it is expected to release in 2024.
What will Destiny 2 Lightfall be about?
Destiny 2 Lightfall takes place on Neptune, where the Guardians travel to a hidden and technologically advanced metropolis to battle familiar opponents and learn more about the mysterious Strand.