Destiny 2 Leak: A ending cinematic for the Bungie first-person shooter game has leaked online ahead of the end of the Season of Plunder, and the multiplayer shooter is moving toward the release of Destiny 2 season 19.
This suggests that Destiny 2 season 18 will conclude with a major plot twist. Consider this a public service announcement: Destiny 2 leaks and spoilers are out there, so if you see anything that seems like it could ruin the surprise for you, stay away from it. If you don't want the conclusion of Destiny 2 season 18 to be revealed, stop reading right now.
Destiny 2 Spoilers
Season of Plunder is expected to end on December 6, and based on a final cinematic that has recently surfaced online, it appears that Bungie has some surprises in store for us. We witness Mithrax, the leader of the Fallen, utilise Nezarec's life essence to create some sort of tincture or elixir. Osiris is then given the wine, which seems to revive him.
The video ends with a preview for Destiny 2 season 19, which according to Eurogamer will reportedly centre on Neptune. Along with Neptune, we're hopeful that Destiny 2 season 19 will usher in Rasputin's comeback, who has been absent since the Beyond Light expansion. Rasputin might be resurrected in a new robot form so that gamers can interact and confront him more frequently, according to datamined voice lines.
Prepare yourself with the greatest PVP weapons for Destiny 2. You could also look at the top Titan builds for Destiny 2 and start organising your strongest class for the game in order to face Neptune, Rasputin, and hopefully an energised Osiris in season 19.
More Information Has Leaked About the Title, Plot, Weapons, and Other Details of Destiny 2 Season 19
Seasonal Narrative and Title
Rasputin appears to be the main focus of Season 19, as previously stated by numerous leakers and Bungie. The season will be called "Season of Tyranny," and Xivu Arath and her Hives will serve as the main antagonists alongside Vex.
As the Guardians must save them from Xivu Arath, the supposed ultimate mission involves what seems to be the Exo Rasputin. Sadly, despite sparing Ana Bray from a counterattack, they ultimately perished. Additionally, there are tales of a three-player activity occurring on the Moon, Europa, and Cosmodrome.
Weapons and a Dungeon
Players can anticipate that the Season 19 Dungeon will be set in Volatis and that the final boss will be modeled after Panoptes or Quria. As a result, it is safe to presume that the Dungeon will have a Vex theme and that the RNG Exotic drop will be a Solar Auto Rifle.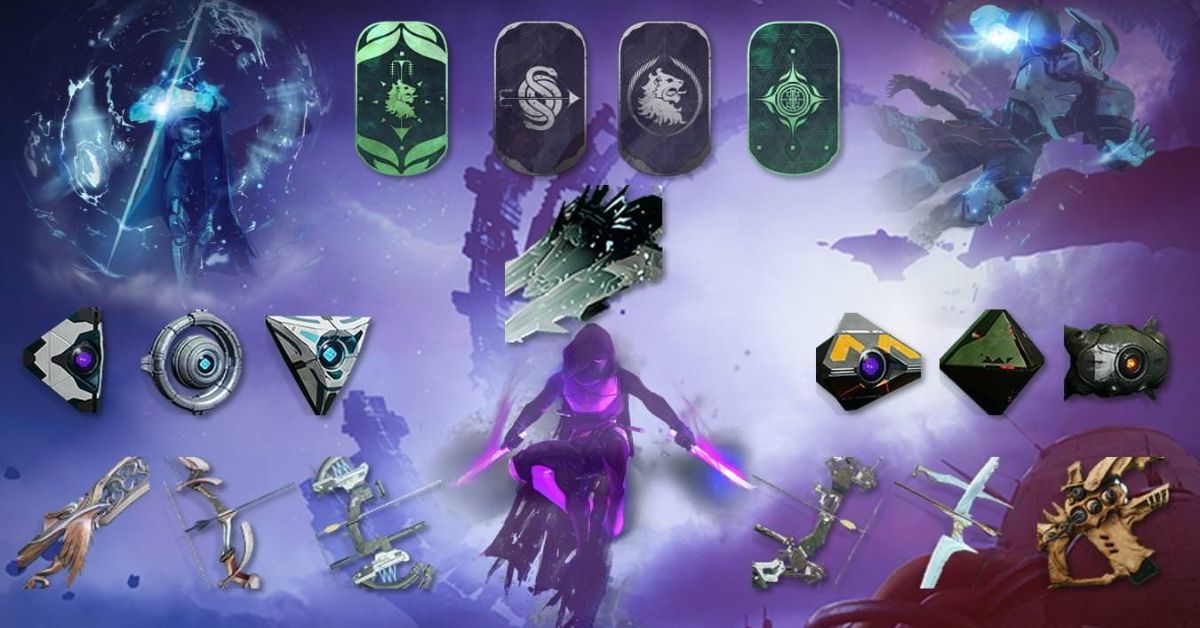 The Hand Cannon, Auto Rifle, Trace Rifle, Shotgun, Heavy Grenade Launcher, and Sword will all be available as weapons. Each weapon usually has a Vex-themed design and one or more bonuses like Reconstruction, Recombination, or Redirection.
Weapons and Seasonal Exotic
Like every season, a 900 RPM Kinetic Submachine Gun will be the seasonal Exotic accessible through the Pass. The Pulse Rifle, Scout, Linear Fusion Rifle, Sniper Rifle, Rocket Launcher, and Glaive are additional seasonal legendary weapons. Explosive Light has also been included as a bonus for the Rocket Launcher.
Pieces of Seasonal and Dungeon Armour
The armor parts in Season 19 will also have a Braytech-styled physical look due to the Rasputin-themed future season. On the other hand, there are rumors that the decorations are styled after Rasputin. As the activity may drop a Ship and a Sparrow upon opening chests or finishing a quest, dungeon armor parts will be of the SUROS faction.
IKELOS and Seraph Weaponry That Can be Made
In addition to this new weaponry, the IKELOS and Seraph weapons may also be available for players to create in the Enclave. Players will see 11 new craftable weapons and six more seasonals from Season 19, while the perk option is yet unknown.
Have a peek at:
We hope you have found the information relevant. For the latest news and information, stay tuned with us here at Gameempress.com.