The next Dead Space remake will feature two different visual settings and ray tracing on Xbox Series X|S consoles, developer Motive Studios has confirmed. A return to one of the best EA Play games, Dead Space, the sci-fi horror adventure set aboard the USG Ishimura mining vessel, will be available on January 27 on Xbox Series X|S.
Motive Studios has recently announced that the game would feature ray tracing and dual graphics options on the console. Dead Space for Xbox systems will feature two visual presets, developer Motive Studios said on Twitter.
Even though Microsoft hasn't confirmed it, we may presume that only Xbox One X owners will have access to the game's Quality mode, which boasts 4K resolution at 30 frames per second and ray tracing effects. On the other hand, the Performance option in Dead Space provides 2K/60fps without ray tracing, so we expect that both Xbox One X and S consoles will be able to run it without issue.
If you're concerned about your PC's specifications, Motive Studios suggests the following: Windows 10 64-bit+, a Ryzen 5 5600x or i5 11600K processor, a Radeon RX 6700 XT or GeForce RTX 2070 graphics card, 16GB RAM, DirectX 12, and 50GB of available storage space.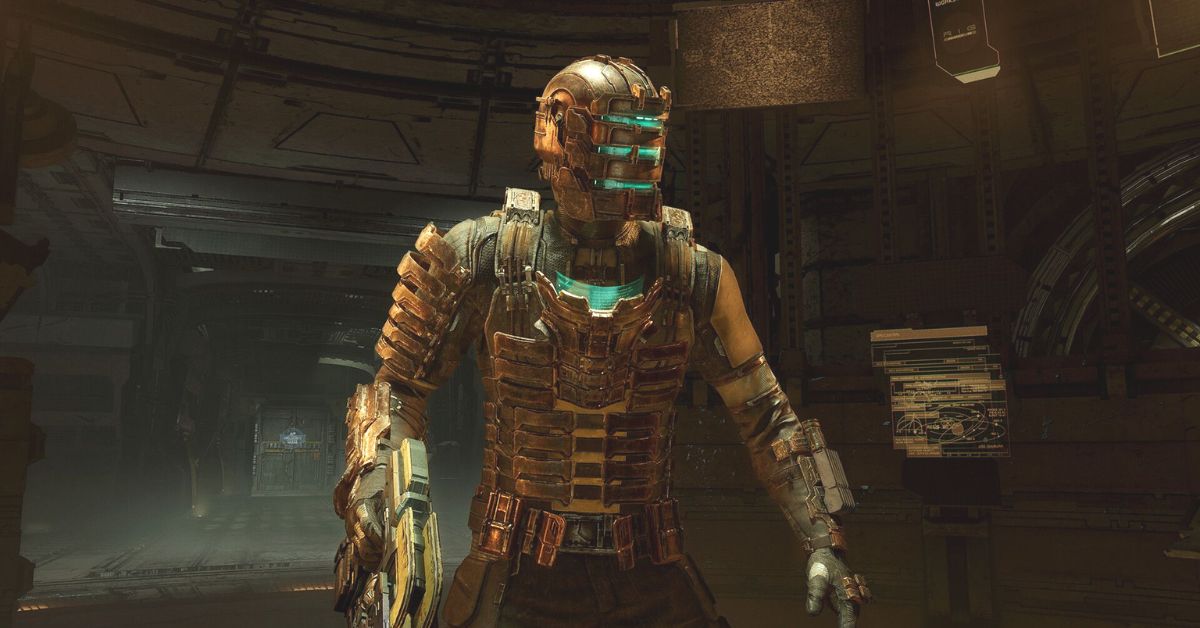 New Dead Space PS5 Remake: A Visual Feast with Advanced Performance Options
The release of EA's ambitious Dead Space reboot is almost around the corner, with the beleaguered Isaac Clarke poised to explore the terrifying halls of the USG Ishimura again. As you may have guessed, Dead Space for PS5 will provide the standard set of graphics and performance choices, allowing players to fine-tune the experience to their desire.
Looking for #DeadSpace specs? We've got you covered. Console players have the option to choose between 2 graphics modes:

👉 Quality: 30fps at 4K (UHD) resolution with ray-tracing.
👉 Performance: 60fps with 2K (QHD) with no ray-tracing.

PC players keep reading 👇🧵 pic.twitter.com/GxVMjai8QX

— Dead Space (@deadspace) January 13, 2023
The Quality and Performance settings do exactly what you'd expect them to do, so you'll need to pick one. The performance will render at 2K (QHD) without ray-tracing but will run at a silky-smooth 60fps, while Quality will offer 4K (UHD) images with ray-tracing enabled at 30fps.
Stock up on Plasma Energy, you're gonna need it. https://t.co/LrCVzOFcCK pic.twitter.com/sV87sU6RlU

— Dead Space (@deadspace) January 17, 2023
It's impossible to recommend anything other than the Performance mode's 60 frames per second for players who want the best gaming experience possible. While the reduction in visual quality is unfortunate, it seems like a necessary sacrifice. Naturally, do what feels right and pick the atmosphere that speaks to your soul.
Hopefully, you've gained some insight from this article. Make sure to return to Gameempress.com for up-to-date information and news.