Dead Space: Dead Space is one of the most memorable survival horror games. The 2008 game was an instant hit with horror fans thanks to its tense atmosphere, innovative gameplay, and terrifying monsters.
More than a decade later, Dead Space is getting a complete overhaul to provide a cutting-edge, next-generation horror experience.
In Dead Space, you play Isaac Clarke. An engineer tasked with figuring out who sent a distress signal from the USG Ishimura to the ship's medical officer and his girlfriend, Nicole Brennan.
The players' goal is to discover the reason for the ship's disappearance by exploring the offline ship, attempting repairs, and fending off attacks from mutated humans. Dead Space 2 will be released on January 27, 2023, after it was recently certified as gold.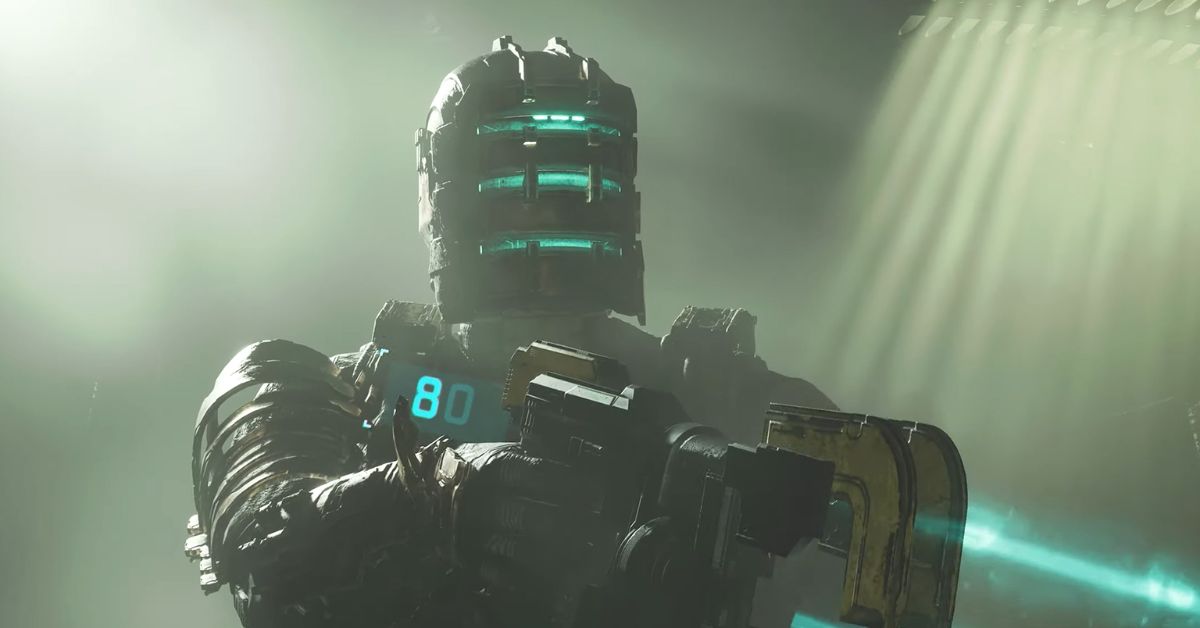 Additional Gameplay Features Will Be Added to the Dead Space Remake
In the 2008 version of Dead Space, Isaac uses zero-gravity mechanics that require him to jump from platform to platform to reach new game areas. The remade version features an expanded world map that can be explored freely while floating weightlessly, thanks to Motive.
As a result of upgrades to his spacesuit, Isaac will have greater freedom to roam uncharted regions. The necromorphs, a race of mutated humans, are a defining feature of the original title.
The new ability to shoot away at enemies' flesh, muscle, and even bones until they are entirely incapacitated is meant to increase the terrifying nature of these foes. The players will be able to see how close they are to killing a necromorph, thanks to the new mechanic.
A motive has reworked the upgrade system and the fluidity of combat to improve the gameplay. It's been updated so players can use the benches strewn about the ship to upgrade their gear in various ways.
The stasis module's range will be increased, and Isaac's weapons' damage, ammunition, and reload times can all be improved with upgrades. Furthermore, the plasma cutter's mechanics have been refined to make the transition between vertical and horizontal shots more seamless.
A motive has added locked doors and loot boxes that require additional clearance to open throughout the Ishimura to enhance the game's newfound emphasis on exploration.
This encourages players to return to previously explored areas to find additional resources and items unavailable during their initial exploration.
Circuit boxes, which Isaac must activate to progress, add a welcome challenge to the game. There is a trade-off for this new element in the game; to move forward, players must either forego breathing or play in the dark.
This new mechanic will increase the game's stakes and get players' hearts racing as they strive to progress. The Dead Space remake will feature a more modern look and feel while increasing the intensity of the game's atmosphere.
Dead Space Dead Space Remake pic.twitter.com/uzwWvxvE7m

— 𝐑𝐮𝐥𝐞𝐓𝐢𝐦𝐞 (@RuleTimeSpace) December 20, 2022
We plan to enhance the loading process and related screens. In the original Dead Space, players had to wait through loading screens before boarding the gondola. You'll never see a loading screen again, and going from one part of the ship to another will feel instantaneous.
Motive expands on this concept by letting players ride the gondola to a specific location, activate zero-G, and then return to their original starting point without using the gondola again.
All the visual aspects of the game were revamped by Motive to brighten up the game's gloomy setting. Motive's Intensity Director adds surprises like bursting pipes, creaky vents, and unexpected necromorph attacks that keep players on edge even when they think they're safe.
A player's exploration will be significantly enhanced by subtle details like blood stains and drips, floating dust particles and dim lighting, and eerie fog permeating the corridors.
Besides extensive alterations to the setting, the new Dead Space story has undergone some minor but significant changes.
Players will see Isaac construct his plasma cutter from scratch and retrieve his stasis module from the severed arm of a recently deceased crewmate rather than merely acquiring these items and weapons in the usual fashion.
The addition of EA's ALIVE (Adrenaline, Limbic System Response, Intelligent Dialogue, Vitals, and Exertions) system will enhance the game's realism by modifying Isaac's breathing, heart rate, and voice lines based on his emotional and physical state.
Isaac will get BLOODY in Dead Space Remake! pic.twitter.com/WN8rrhsCb3

— 𝐑𝐮𝐥𝐞𝐓𝐢𝐦𝐞 (@RuleTimeSpace) December 21, 2022
The Silent Protagonist of EA Games Will Finally Speak
A fully-voiced Isaac, especially with Gunner Wright reprising his role, is one of the most exciting additions to the Dead Space remake. The original game featured voice acting from several different characters, but Isaac himself did not.
With his mission fully voiced, players can hear Isaac actively participating. When one of his teammates is in danger, he will yell their name and talk to his superiors about how to proceed with their mission to repair the ship.
The fact that Isaac can now play a more integral role in his team's mission is a step in the right direction toward Motive's ultimate goal of making the experience feel more natural and immersive.
Options for purchase include the $70 standard edition and the $80 deluxe edition, the latter of which includes five suit-related cosmetics. If Isaac contribution provides for indication, it won't matter which suit they wear. On PC, PS5, and Xbox Series X/S, beginning January 27, 2023, you can play the remade Dead Space.
We hope you have found the information relevant. For the latest news and information, stay tuned with us here at Gameempress.com.