On paper, the Callisto Protocol's avoidance mechanism looked novel and promising. Players rush out of the way of incoming blows to land a melee blow with Jacob Lee's stun baton and then wait for an opportunity.
It's satisfying to witness the same finisher animations over and over, but each impact from the baton feels substantial. The melee fighting in The Callisto Protocol remains unchanged unless the user spends all of their Callisto Credits on baton enhancements.
Melee fighting in The Callisto Protocol is more exciting and involved than the game's gunplay, which employs a small arsenal of guns that all play similarly. It's great that you can use the pistol to stun an opponent with an aim-bot shot following a melee combo, but this turns the handgun into a mechanic rather than a weapon.
The Callisto Protocol might have learned a lot from the nuanced inputs in The Last of Us Part 2 and avoided the claustrophobic dodges where the player cannot run. Melee confrontations in The Callisto Protocol work OK when players are facing off against a single foe, but when several attackers swarm the player, it becomes tough to escape.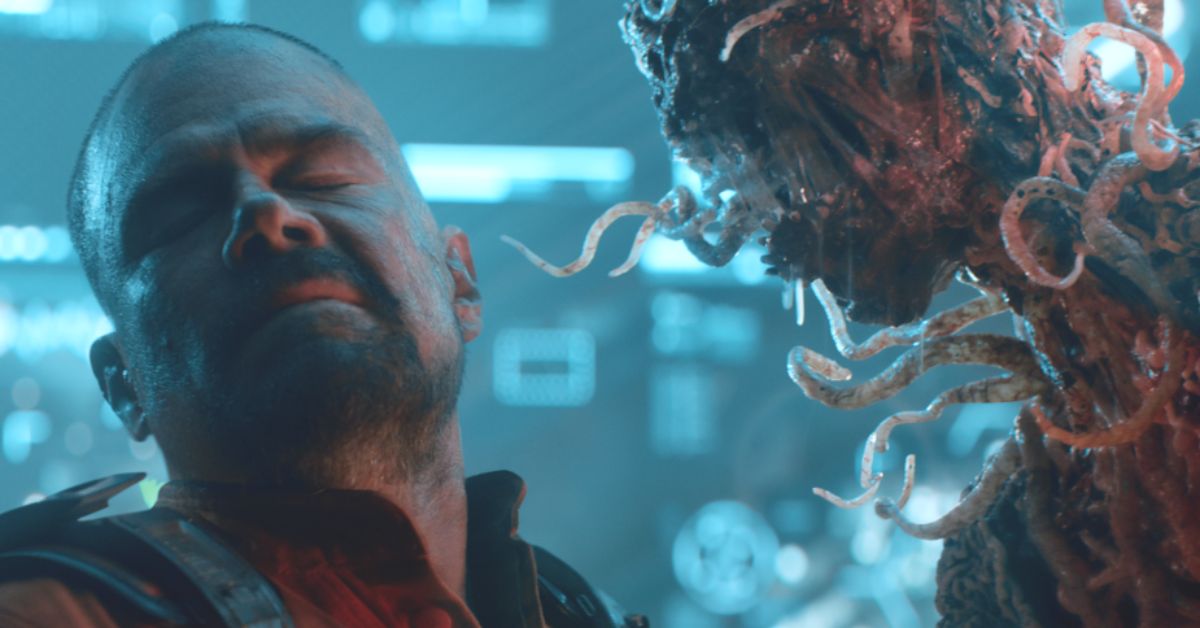 Any movement players make is muted and overwritten by a dodge if adversaries are around. Trying to thumb backward on the stick will launch a block, as the Callisto Protocol maps its dodge input to hitchhiking left and right on the left post.
Moreover, the biophages in The Callisto Protocol take advantage of players turning their backs on them by seemingly striking them from further than their hitboxes would typically allow. It's not a problem if the players prepare for a fight, but it can get in the way when they need to switch positions.
However, in The Last of Us Part 2, gamers may press L1 on the PS4 controller whenever they want to dodge away from danger quickly. This seems quite simplistic, yet it allows players to choose exactly when they want to avoid it.
Switching weapons in The Callisto Protocol is actually FASTER now! pic.twitter.com/z0wjYGKjUG

— 𝐑𝐮𝐥𝐞𝐓𝐢𝐦𝐞 (@RuleTimeSpace) January 20, 2023
The Callisto Protocol's dodge system might have provided a similarly enjoyable experience with controls that were not rigorous in its design if it had been less experimental and more developed. To assume that the story DLC for The Callisto Protocol will provide significant modifications to the gameplay mechanics would be a vast oversimplification.
However, the Callisto Protocol might learn from its supporters' praise and criticism to see if the dodging system needs any tweaks. Meanwhile, it would be interesting to see what happens to the gameplay if fans want to play as Dani Nakamura or another character instead of Jacob Lee.
This allows The Callisto Protocol to adapt its fighting style to the skills of a given character. Dani is noticeably shorter than Jacob. Therefore, it's possible that she wouldn't rely on swinging a baton during battle.
Personally LOVE Callisto Protocol's opening sequence! pic.twitter.com/cPn02GRVYh

— 𝐑𝐮𝐥𝐞𝐓𝐢𝐦𝐞 (@RuleTimeSpace) January 21, 2023
It would be cool if future works from The Callisto Protocol implemented diverse combat mechanisms, like Joel, Ellie, and Abby's combat is each uniquely distinct based on the character's size and capabilities in The Last of Us.
If for no other reason, The Callisto Protocol might assess its current battle approach's strengths and weaknesses. As of right now, you can get your hands on The Callisto Protocol for PC, PS4, PS5, Xbox One, and Xbox Series X/S.
Follow us on Twitter and Google News to get the most up-to-date info and headlines.