On October 12, Assassin's Creed Mirage will launch on Xbox Series X|S and Xbox One. Mirage, a return to stealth for the series, is set in Baghdad's Golden Age in the ninth century.
Assassin's Creed Mirage officially shared a tweet on Twitter:
Assassin's Creed Mirage, coming October 12, 2023. #AssassinsCreed
Watch the full Gameplay trailer on YouTube: https://t.co/8mZopoeph7 pic.twitter.com/9T3FLW1TBf

— Assassin's Creed (@assassinscreed) May 24, 2023
Players control Basim as he develops from a beginner street thief to a skilled Hidden One, eventually becoming the character we see in Assassin's Creed Valhalla.
Ubisoft also unveiled a brand-new gameplay clip, emphasizing stealth, player choice, and parkour while showcasing some of the game's more established aspects.
Throwing knives, smoke bombs, and the expansive Black Box choose-your-own-path murder missions return to the franchise.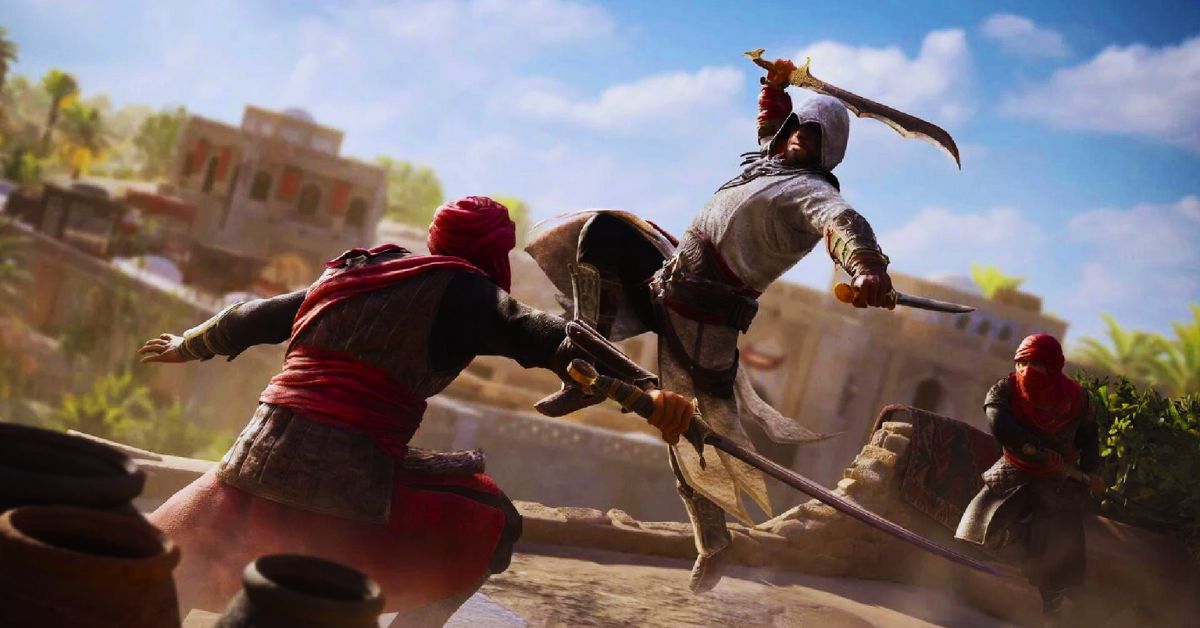 Basim can quickly dispatch several guards thanks to new skills like Assassin's Focus, and pole-vaulting allows him to move swiftly over rooftops as he flees.
The Hidden Ones' Eagle-Master Fuladh, one of Basim's most essential supporters in Baghdad, was also shown in the teaser. The famed Jordanian actor Eyad Nassar will voice Basim in Arabic when Assassin's Creed Mirage publishes globally on October 12.
Here you can check some trending articles related to Assassin's Creed Mirage:
This choice will be available to players everywhere. Assassin's Creed Mirage is a tribute to the first Assassin's Creed game and is a more condensed experience than more recent installments in the franchise.
Order in advance to be among the first to sneak into opulent palaces, dash across rooftops caressed by the sun, and dive into strategically arranged hay bales.