It's reasonable that fans are worried about Assassin's Creed Mirage in the wake of Ubisoft's cancellations and the delay of Skull and Bones. Since the big unveiling, fans have anticipated this Baghdad-based conventional action-adventure game that would delve into Basim's origins and why he joined the Hidden Ones.
Mainstays of the game's design are parkour, assassination, and stealth. Whatever is going on behind closed doors at Ubisoft, it seems likely that 2023 will still be Assassin's Creed Mirage's year. Ubisoft has indicated that AC Mirage, Skull & Bones, Avatar: Frontiers of Pandora, and another game, will all be released by March 2024.
However, Avatar or the unknown game will more likely be released in early 2024 than AC Mirage. If this holds, then fans may expect to see the full rollout of AC Mirage this year.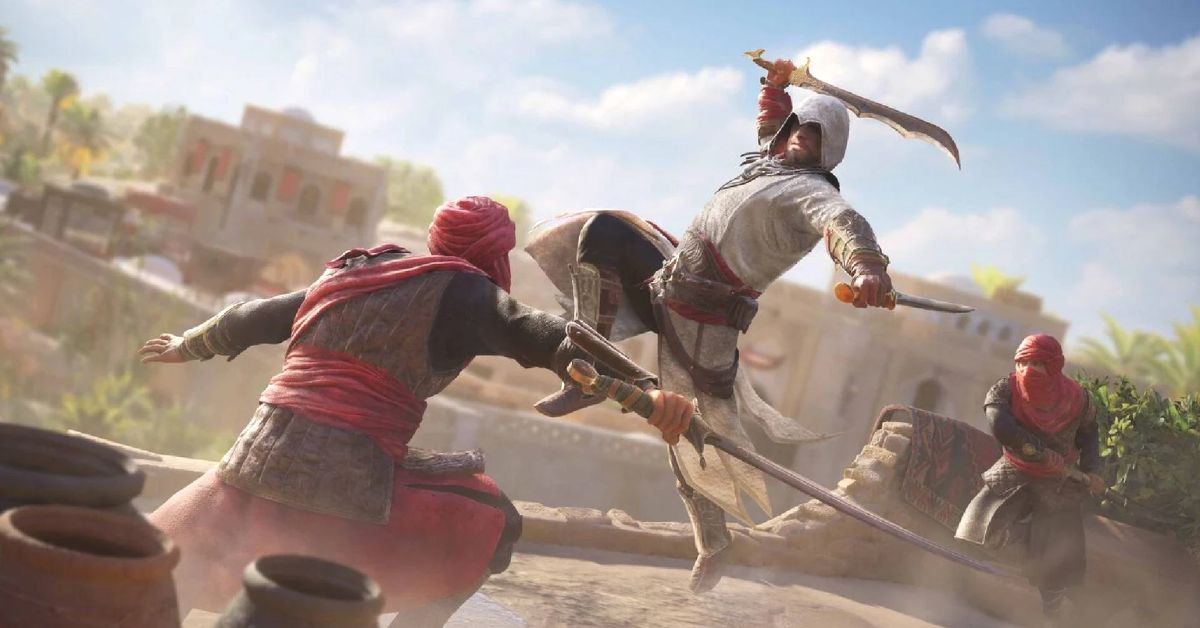 Up-to-Date Information for Assassin's Creed: Mirage
So far, Assassin's Creed: Mirage has only received a single teaser, the introduction of a few playable characters, and a few teases. There's no hiding the fact that players will assume the role of Basim as he learns from his master Roshan and struggles to make sense of his recurring dreams.
The development studio has confirmed that the widespread belief that Loki is responsible for the specter that follows him around is false. Still, they have not addressed why Djinn torments him. This air of mystery should make for an exciting narrative.
Due to the franchise's success and Ubisoft's current problems, increased advertising in the coming months is the most reasonable hope for fans this year. It will likely be eager to add a victory to its record as quickly as possible, and the anticipation surrounding AC Mirage could provide that.
It has been established that besides Basim and Roshan, there are at least two other critical characters for Assassin's Creed Mirage who haven't been disclosed yet; unless Ubisoft is intentionally being secretive about them, fans should expect to see them pop up in the game.
While its parkour, smoke bombs, and crowds have been shown off in cinematic form, seeing them in action could be the deciding factor for many AC fans. While most of Basim's story should be kept under wraps for commercial reasons, a story trailer or two focusing on selective assassinations is probably possible. Before the release, the game's story, gameplay, and characters will likely be highlighted.
While making sure to distinguish Basim's story as its own game, the marketing for Assassin's Creed: Mirage will likely incorporate references to the original game and the action-adventure-oriented entries of the franchise, given the game's description as a "love letter" to both.
It's not necessarily what will be presented, but that raises the most eyebrows. The answer is conditional on the arrival of AC Mirage. As of right now, whispers point to an August release date, so we can expect marketing to ramp up sometime around the beginning of the second half of the summer.
It may be announced earlier but will likely be shown at the next Ubisoft Forward event. The one from the previous year was in September, whereas the one in 2021 will be in June. Since Ubisoft usually reveals new Assassin's Creed games at E3, having their next Forward event coincide with that year's E3 would be a brilliant marketing move.
"We dream of leaving our stamp upon the world…"

Arno's final speech. Words that will echo for generations. A testimony of his journey and growth into a Master Assassin. #AssassinsCreed pic.twitter.com/kML42yRbqC

— Assassin's Creed (@assassinscreed) January 24, 2023
Read More:
Date of Publication for Assassin's Creed: Mirage
Insider Gaming has heard that the development of Assassin's Creed: Mirage has been pushed back twice before. Whether or whether this is accurate is quite unlikely ever to be proven; nonetheless, this claim says that it will release in August 2023, with a non-zero likelihood of another claiming that it will release in November.
It would be cool if Assassin's Creed Mirage came out on November 14, 2023, if the latter scenario played out. The anniversary of AC1's release would fall on a Tuesday, a typical day for video game launches, in one of the busiest months of the year.
If that did happen (and remember, this is all conjecture), AC Mirage would release right when consumers are most interested in purchasing new video games. That might be excellent for business, but it must come out before the year's biggest releases.
Both August and November are reasonable release windows for eager fans. Ubisoft has to get off to a good start, as failure to do so would be disastrous. If this is also true, then AC Mirage's release date probably won't be announced in the first teaser of the year but rather at E3.
"A return to its roots…" not only in gameplay but also in story has us beyond excited for the next iteration of Assassin's Creed, which is why Mirage is on our list of Top 10 Most Anticipated Games of 2023 list.

Check out the details on what's to come. pic.twitter.com/K80dnh35aR

— GameStop (@GameStop) January 23, 2023
Will Assassin's Creed Mirage Get DLC?
The topic of if and when AC Mirage will receive downloadable content remains unanswered. It is worth noting that pre-order bonuses and special editions of AC Mirage feature unique cosmetics and even a quest. However, there is no information on a season pass for AC Mirage in the Collector's Edition.
Therefore, it is unknown if there will be any additional story-based DLC. At the moment, the outcome of this is uncertain. Fans will have to wait and see what happens, but 2023 may turn out to be Basim's year, no matter how downloadable content is handled.
With the franchise's future up in the air, many fans are crossing their fingers that it delivers on the traditional aesthetic it promises. On Luna, PC, PS4, PS5, Xbox One, and Xbox Series X in 2023 is Assassin's Creed: Mirage.
Follow us on Twitter and Google News to get the most up-to-date info and headlines.