As Dusk Falls: The journey of a family from Sacramento, California, to St. Louis, Missouri, is stressful for everyone. The toddler seems worn out, and there's evident some underlying tension between the mother and the grandfather. However, you're not sure why you get the impression that some people are hesitant to move across the country.
The little family becomes hostages in an escalating conflict with three brothers who have just robbed a sheriff when they spend the night at a rural motel. When things started, I was beginning to love this domestic drama. You have a choice between the viewpoints of the antagonists and the victims in the branching thriller As Dusk Falls.
There are repercussions for what you say and do, how long you wait to hit a button to open a window or grab a rifle, etc., both in the moment and hours afterward when the story is through. You can travel back and forth in time after the stressful set-piece of the motel standoff to get to know the characters better and develop a connection with them.
Due to the conflicting objectives of the characters you're portraying, you can find yourself in terrible situations. The Quarry, a more expensive summer blockbuster from 2K, is a horror game where messing with the characters' life is enjoyable. The tension level is higher here because of the realistic atmosphere. Despite being a thrilling thriller, this one deals with all too common subjects, such as drug abuse, loss, marital discord, and violence.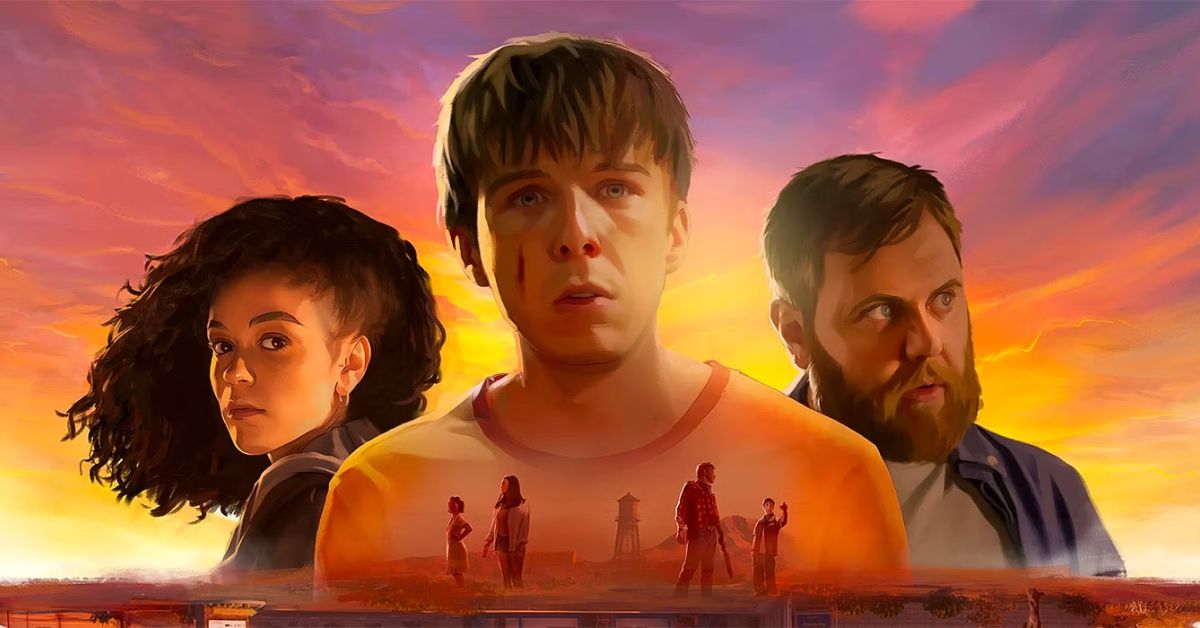 The stakes feel more significant than average despite occasional drama lulls. Dusk Falls uses paintings over images as its medium and is neither totally dynamic nor entirely static. Initially confused by this art form, I rapidly got used to it. Compared to situations where 3D animated characters move around in an uncanny valley, the scenes here feel more authentic and believable. Face expressions are the primary way that emotion is expressed.
It's a clever approach to provide numerous scenarios and outcomes without investing the tens of millions of dollars necessary to film or animate each one entirely. It lends the entire experience the air of a recollection, with particular moments or expressions sticking out. The fact that a video game is interactive makes it difficult for me to recommend.
Still, if this were a Netflix series, I would have eagerly watched all six episodes as Dusk Falls allows for simultaneous local and online participation from up to eight players who use their smartphones or gaming consoles to vote on the game's results. Although this is a beautiful idea, I found that during my first playthrough, I preferred to react to the story's characters in a natural and instinctual way rather than having to vote on every option.
What an honour – thank you @ActuG!@asduskfallsgame has been voted the Best Narrative Game of 2022 in the #AGAAwards2022 🎉 https://t.co/xYPUNmVAxq

— INTERIOR/NIGHT (@Int_Night) December 23, 2022
When we had to halt for five seconds anytime, there was a dialogue option or a choice in the course of events so that everyone could vote. I found it difficult to become immersed in the plot while playing multiplayer. What would occur if you attempted to flee? What if you didn't make an effort to lessen the violence for the benefit of your daughter? You can watch a scenario again to find out what else might occur.
Mildly intriguing. However, there is so much repetition that it is not thrilling to sit through the same 80% of the dialogue and scene setting again to locate the 20% new, mainly since the plot depends mostly on creating tension. The tension is gone once you know how a scenario will conclude. The route taken will typically not change.
It's evident that many of the game's early selections don't pay off until the final 20 chapters and that you'd have to relive the entire game rather than just a few chapters to see the full effects of your choices. Wow, that's a lot of repetitive repetition. Most of the character arcs are appropriately handled at the game's finale. Still, one of the stories left me unsatisfied because it teased me with the prospect of a third and concluding act, but it never materialized.
"You know what? I don't NEED permission. This is my chance to become someone new." pic.twitter.com/6gq5ycBjpv

— As Dusk Falls (@asduskfallsgame) December 20, 2022
Dusk Falls dominates the competition compared to other works because of its excellent plotting, characters, performance, and fantastic adaptability. The character of hesitant young criminal Jay Holt remained with me because, despite everything he has gone through, he still manages to be endearingly naive. The story is ultimately about overcoming trauma. Narrative games now have more creative leeway to convey compelling stories because they are not evaluated purely on visual fidelity.
READ MORE:
We hope you have found the information relevant. For the latest news and information, stay tuned with us here at Gameempress.com.