The Witcher 3 Ps5 Adds That Weird Nilfgaard Armour: Remember when The Witcher 3 fans initially pointed out how strange the Nilfgaardian armour was when the first on-set pictures from The Witcher on Netflix first started to surface online? Geralt's exploits on the PS5 now include that unsettlingly wrinkled armour as a part of the future "next-gen" update's tie-in content with the show.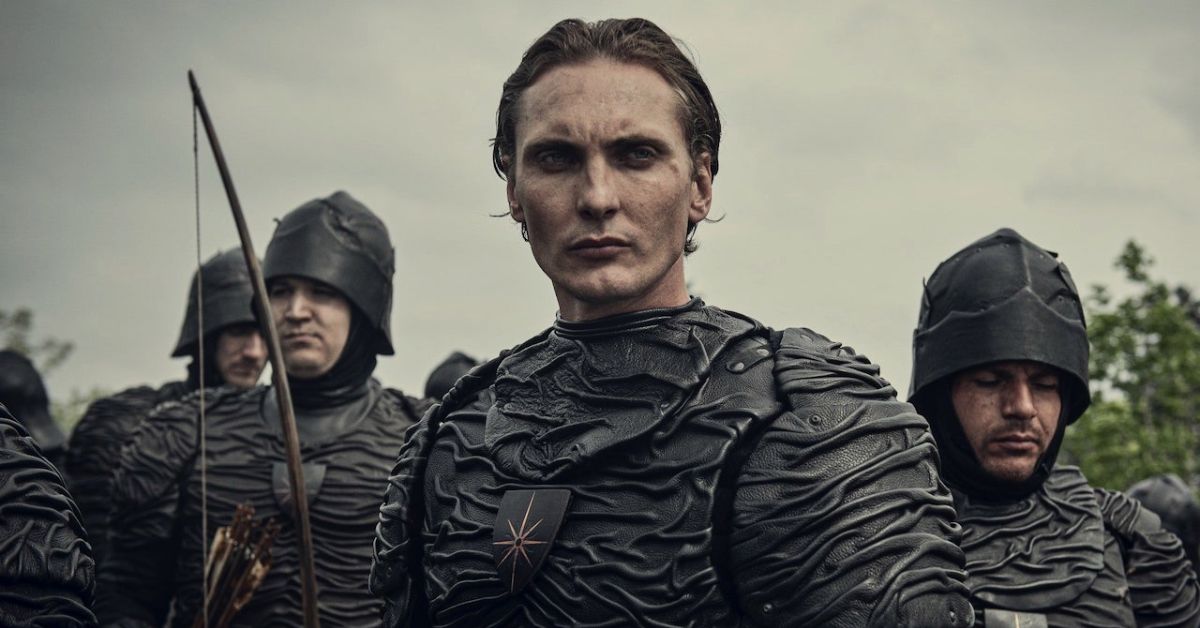 The controversial clothing is worn briefly by a Nilfgaardian soldier in the most current trailer for the Complete Edition. According to our memory, this particular image was taken during an early cutscene in which the Wild Hunt is pursuing Geralt and Yennefer and kills a few soldiers.
What was your favorite thing about The Witcher 3: Wild Hunt Next-Gen presentation yesterday?

Are there any particular (announced) features you'd like to learn more about in the coming weeks?

— Marcin Momot (@Marcin360) November 24, 2022
Whether this will simply be an in-game toggle, like the various clothes for some of the game's primary characters, is not yet clear. If the unsettling Netflix armour ended up being required of players, we'd be genuinely shocked.
Happy (Black) Friday!

If you buy The Witcher 3: Wild Hunt — Game of the Year Edition 80% off now, you'll get a free next-gen update on Dec. 14!

🟣https://t.co/9fl8wpFt4G
🔵https://t.co/G26g5cgmkp
⚫️https://t.co/NETAhTt6FK
🟢https://t.co/n3qGpflYdN
🔴https://t.co/BG3gpwnTZp pic.twitter.com/zQPJjZsaIq

— The Witcher (@witchergame) November 25, 2022
Of course, Geralt can also purchase a suit of armour inspired by the Netflix logo. We believe that this set looks really nice, in contrast to the odd and wrinkled Nilfgaardian set.
Free next-gen update for The Witcher 3: Wild Hunt is coming to PC, PS5 and Xbox Series S|X on Dec 14th, 2022!

And, ICYMI, here's the link to our special episode of the REDstreams, where we discussed what the free next-gen update will bring to the game. https://t.co/Lue8W29ypV pic.twitter.com/a6Oi3mmtEK

— The Witcher (@witchergame) November 25, 2022
Frequently Asked Questions
Will Witcher 3 next-gen be on PC?
The "Next-Gen Update" for The Witcher 3: Wild Hunt Complete Edition, which will debut on December 14 for the PlayStation 5, Xbox One, and PC, has received its first trailer from CD Projekt RED. Additionally, it will be a free upgrade for current owners.
When is the Witcher 3 update coming?
On December 14, the Xbox Series X|S receives the next-generation update. All current Xbox One owners of The Witcher 3: Wild Hunt are entitled to a free update that adds a wealth of new features, enhancements, and bonus materials to this cherished role-playing game.
Does Witcher 3 have a cross-save?
With its next-generation update, The Witcher 3 gains photo mode, cross-saving, and more.
Final Lines
We hope you have found the information relevant. For more latest news and information stay tuned with us here at Gameempress.com.