The business's earnings today were below expectations, the company is anticipating cost cutbacks that may include moderate layoffs, and the largest potential blockbuster on deck, Grand Theft Auto 6, suffered a catastrophic leak late last year. Take-Two Interactive, the developer and publisher of the Grand Theft Auto games, has had a rough quarter.
Read more:-
Take-Two CEO Addresses GTA 6 Leaks: Emotional, But No Business Impact
With regard to the third and last issue, CEO Strauss Zelnick has no worries about the leaks' potential consequences. In an interview with IGN published in a financial report by Take-Two, however, he described them as an emotional subject and highlighted their effect on the game's developers.
Grand Theft Auto 6 Leak Was "Really Frustrating and Upsetting to the Team" – Take-Two CEO https://t.co/FACMrVCZ7R

— GamingBolt (@GamingBoltTweet) February 8, 2023
"We take leaks very seriously indeed and they disappoint all of us, it's really frustrating and upsetting to the team," he said. "However as a business matter, we're not affected. But as a personal matter and an emotional matter, our teams are affected."
However, the financial results imply that the employees of Take-Two may soon experience a more tangible type of business impact in the form of layoffs. Take-Two is prepared to implement cost reduction measures that it expects will save it around $50 million each year after reporting $1.38 billion in net bookings for the quarter, falling short of its $1.41 billion guidance.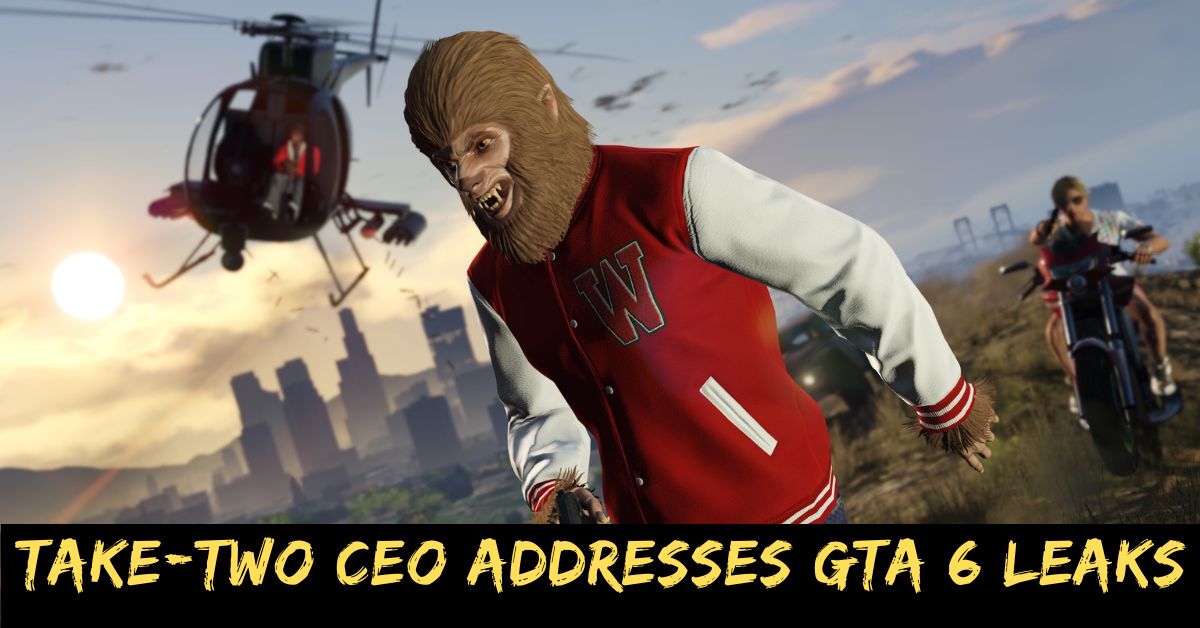 Take-Two claims this will have repercussions in the workforce. Zelnick said, that's not the plan when I asked whether this meant layoffs, but he added that while he doesn't anticipate widespread layoffs, certain jobs might be eliminated.
"We don't expect some kind of broad-based RIF [reduction in force] or anything of the sort, but that said it's not as though we guarantee lifetime employment sadly," he said. "So there will be certain instances where jobs will be lost, but I think that will be pretty modest."
The company attributes the missed guidance and subsequent cost cuts to macroeconomic factors, which it says prompted customers to prioritize purchases of tried-and-true franchises over discounted upstarts.
Although this was beneficial for Take-Two, it was detrimental to sales of both new games (perhaps referring to Marvel's Midnight Suns, which was published in December) and repeat purchases of some of the company's PC and console titles. Notably, a number of technology and gaming businesses have revealed
Take-Two also provided information about the sales of Grand Theft Auto 5 and Red Dead Redemption 2 in its earnings report. More than 5 million copies of GTA5 were sold in the most recent quarter, bringing its total to over 175 million. This is a milestone that has been consistently met for years.
Similar posts:-
In terms of unit sales, it was the second best-selling game on Steam in 2022 and the third best-selling game in the United States in 2022.
CEO Strauss Zelnick isn't concerned that the GTA 6 leaks might impact the business. But speaking to IGN ahead of Take-Two's earnings release today, he called them an "emotional matter" and focused on the impact to developers working on the game.https://t.co/0DwT3seuv5

— GTA 6 NEWS & LEAKS (@GTASNEWSLEAKS) February 6, 2023
We hope you have found all the relevant information about the Take-Two CEO Addresses GTA 6 Leaks: Emotional, But No Business Impact. Stay tuned with us here for more latest news and information.
Frequently asked questions
Will GTA 6 have multiple protagonists?
Schreier said in July that there would be two protagonists in GTA 6, with the Latina woman known as Lucia being the first female lead in the franchise. Their relationship would be fashioned after that of the notorious bank robbers Bonnie and Clyde.
Why is GTA 6 taking too long?
Take-CEO Two's said as much during an investor call, arguing that the company would rather postpone the game than have it be a flop. Zelnick explained how the company's sales have been lower than expected this fiscal year and how the developers have learned the value of holding off on releasing games until they are confident in their quality.