I will start by saying that it has been at least two years since I last played The Sims (in any form). While I am the proud owner of The Sims 4, I haven't played the game regularly since I was a teenager. That's right, a considerable amount of time has passed. Still, this doesn't diminish the significance of the game or the update's significance in my life.
Electronic Arts (EA) revealed on Tuesday that The Sims 4 will be receiving a major upgrade that would offer transgender-inclusive settings. Now, gamers can customize their Sims (aged 13 and higher) with a variety of new cosmetic options, including binders and scars from cosmetic top surgery. Players can now outfit their Sims with medical devices like diabetes monitors and hearing aids thanks to the update.
Let me break it down for those of you who haven't played the amazing game that is The Sims. In 2000, EA debuted the PC version of The Sims, which quickly became a smashing success for the company. Sims are virtual humans that users build and direct through the game's many activities and interactions with the environment and other AI NPCs (NPCs).
Read more:-
The player, in exchange for a sum of Simoleons, might either construct a house for their Sim or select one from a selection of available houses (Sim money). What your Sim eats, where they work, who they date, what they say to others, etc. are all up to you to decide. Simply said, it's a simulation of real life.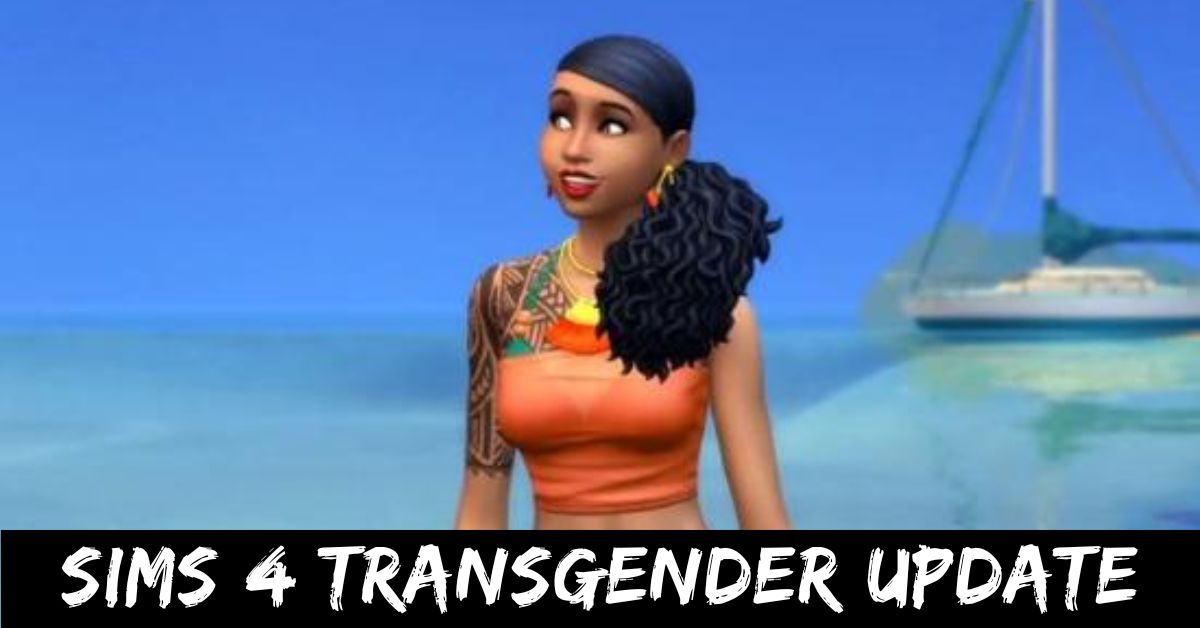 After the success of the initial The Sims, three further games in the series and a number of add-on packs were released, giving players more options for what their virtual selves may be doing, such as attending university and moving to different eras. The Sims has been around for a while, yet it's still one of the most-played video game franchises ever.
The Sims has always included same-sex couples. But it turned out to be a fluke. In 2014, The New Yorker published an article detailing how one of The Sims' programmers reinstated the same-sex relationship code after it had been removed by developers. The same-sex kiss enabled by that code became the topic of the 1999 Electronic Entertainment Expo (E3) in Los Angeles.
Since then, EA has consistently updated The Sims with additional gender-neutral and racially-neutral features. According to Mashable, EA upgraded The Sims 4 in July 2022 to offer a variety of sexual orientation, pronoun, and gender options in conjunction with GLAAD and the It Gets Better Project.
The Sims is a game with significant personal significance for me since it provided a safe space for me to explore my own queer identity at a young age. This new version, with its trans-inclusive options, has therefore left me feeling extremely sentimental. It's so wonderful that I can construct a Sim that looks just like me today, thanks to the cosmetic surgery I had done on my breasts in March of 2022.
It's a lot to take in, but knowing that the next generation will have The Sims in which they may create a persona that accurately reflects who they are gets me emotional. My path to self-discovery might have been different if I had this growing up.
I'll always have fond memories of playing this game. I had played The Sims before, but 2004's The Sims 2 was the game-changer for me. After school, I'd beg my mom and dad for their PC so I could get into The Sims. In that setting, I felt the most like myself.
I was a closet case for a very long time; it wasn't until I was 21 that I admitted my sexual orientation to anyone, even myself. Then, in 2021, I publicly acknowledged that I do not identify with either gender. A long trip, to put it mildly. When I think back on my years of playing The Sims, I can't help but notice how openly homosexual and non-binary my gaming style was.
When I played, I almost always took on the role of a male Sim so that I could interact with and date female characters. Another success for heteronormativity! In retrospect, I wish I had pondered the reasons more deeply at the time. Actually, I doubt I would have allowed it if I had the chance. It was my release, I realize now. It was the one place I knew I wouldn't be judged if I admitted to feeling sexually attracted to women or trying to come across as more macho.
Not only do I find comfort in The Sims, but so do many other LGBTQ people. Many LGBT people in the past few years have written about or talked publicly about their own experiences playing The Sims for purposes similar to mine. The emergence of anti-trans and anti-gay laws is repulsive, but before the world was as open and tolerant as it is now, queer people had to find digital channels to be themselves. Tumblr for some, The Sims for others, and sometimes both!
That's why the latest revision is so important. It's a step in the right direction for video games as a whole, and it gives queer Sims gamers a place to be themselves while they work through the inner turmoil of coming out. Playing the game as a Sim with top surgery scars or a binder can help players with gender dysphoria feel more like themselves.
I would have leaped at the chance if I had known about it before undergoing top surgery. Even if it's just a computer-generated representation of your real self, the experience can be profoundly transformative.
Although today's society is more tolerant than in the past, it is still a dangerous time, particularly for people who do not conform to the binary gender systems. Every day, it seems, a new lawmaker makes a horrible anti-trans or anti-gay speech or introduces a bill that would criminalize homosexuality. Any kind of progress is appreciated in the current atmosphere.
The Sims 4 new game update adds transgender and non-binary characters to the game. pic.twitter.com/ON1viCr3Y9

— Daily Loud (@DailyLoud) February 3, 2023
This sort of change may not have much significance to most people, but it does demonstrate a degree of tolerance. It's encouraging to see major corporations recognizing the need of bringing visibility to queer and transgender people's lives. They realize the value of including this in their offerings. Although the gaming community is not widely renowned for its acceptance of the LGBTQ population, it has made significant progress in this area in recent years, with the introduction of more gay characters and narratives.
"Yes, we need more queer protagonists in games. Yes, we need more facets of queer life explored in video games. But, for now, let's celebrate a win for the community."
Several LGBT people populate the universe of the Life is Strange series, and games like The Last of Us Part II have a queer female protagonist and a trans character. To be clear, these are only two instances of AAA (big publisher games) and indie games that feature fantastic LGBTQ visibility. This new update to The Sims is simply one more example of the gaming industry making strides in the right direction as a whole to become more welcoming to diverse players.
Similar posts:-
Many users have praised this change for being more welcoming. Some users have complained that the top surgery scars are missing from the list of available cosmetic options; nonetheless, it is common for such fresh versions to have some kinks. It's worth noting that scars can only be added to male Sims, and only if they have a neutral or feminine body type.
Even if there have been calls for even more gender-neutral and asexual options for Sims, this is a huge victory for representation. The fact that a big publisher is making an effort to include gay characters and narratives in their games is encouraging, even if more has to be done.
Yes, more games should have LGBTQ+ lead characters. It's true that games should include more representations of the LGBTQ community. Let's take a moment to rejoice in a community victory, though. I'm finally going to fire up The Sims 4 and make a character who looks like myself for the first time in years. That's a lovely thing to be able to say.
We hope you have found all the relevant information about the Sims 4 Transgender Update is a Win for the LGBTQ+ Community. For more latest news and information, stay tuned with us here.
Frequently asked questions
Are they adding pronouns to The Sims 4?
The Sims 4 has updated with a new feature that allows users to choose between nonbinary pronouns. Users can now choose they/them pronouns alongside he/him and she/her when using the "Create-A-Sim" tool.
Is The Sims 4 pronoun update out?
This latest update to "The Sims 4" introduces user-selectable pronouns, marking yet another step in creator Maxis's effort to broaden the game's appeal and allow more people to see themselves reflected in the game's protagonists.