In Season: A letter to the future, you take on the role of a young woman from a remote town who is experiencing the world for the first time by bicycle and trying to make as many memories as possible before a catastrophic event destroys all.
You have arrived at an unfamiliar valley where the plantings for the coming Season have been made. You meet them the day before the final occupants are to be evacuated.
You struggle to make sense of the valley's riddles in your dying seconds. You learn more with every talk and view of the environment about what this Season is and why it is ending.
Season: a Letter to the Future: Explain What Happened
Most of the concerns voiced in "Season: A Letter to the Future" reflect modern societal unease. We are moving forward into a time that will be far more difficult than the present. And when this becomes more and more certain, a darker notion follows: These terrible years are also the good times.
The story exists to provide poetic expression (meaning barely under control, the subconscious has the wheel) to these thoughts and feelings, defamiliarize, tear them up, and put them back together in a fantastical setting. The five senses also play a significant role in the plot.
✨Coming January 31, 2023✨

Close your eyes, take a breath, and be carried away into this atmospheric adventure. Record memories, experience the story and witness the last breath of the season.

Pre-order & demo on PS5!
Wishlist & demo on Steam & Epic!https://t.co/2gExE2RHR1 pic.twitter.com/V5bQFAVKh9

— SEASON: A letter to the future (@SeasonTheGame) December 8, 2022
Season: a Letter to the Future: How Things Look, Smell, Taste, and Sound?
Your senses will be put to the test frequently during the game. The character closes her eyes numerous times as she listens intently, causing the screen to go dark. Many discoveries are accompanied by descriptions of how they smell, feel, or taste. Many of PlayStation 5's exclusive features are excellent examples of this topic.
Just how do you like the experience of riding a bike? The adaptive triggers allow us to adjust the resistance in response to changes in speed or the gradient of the road, making the ascent of a hill more of a challenge.
As you ride over various surfaces, you'll experience varied tactile sensations. You can not only hear the sound but also feel the form of it in the vibration of the DualSense controller when you record audio in-game.
We have an incredibly talented #Japanese cast in SEASON: A letter to the future as you can hear in our recent CG Story Trailer! 🪷 #PlaySeason #indiegameshttps://t.co/sULzVPRqAf #Playstation #PS5 pic.twitter.com/UTfDfQj1YU

— SEASON: A letter to the future (@SeasonTheGame) January 13, 2023
Tempest 3D AudioTech is also used in Season to increase the realism of the audio's spatial dimensions. All kinds of exciting noises out there deserve a closer listen. There is music outside the score in the form of self-playing instruments, radio tunes, peculiar bird songs, and the wind singing through bamboo. These are exciting quirks, but they take on a more profound significance when we consider the centrality of our senses to the game's theme.
Read more:-
Engage With the Outside World and the People in It
On your travels across Season, you'll encounter various interesting characters. People you meet are getting ready for the upcoming Season in their unique ways. Come be with them in their final hours at home so their tales can be preserved.
A little guy named Kochi guides you around a valley on a bicycle the day before it is flooded. Learn more about his childhood home as he prepares to leave.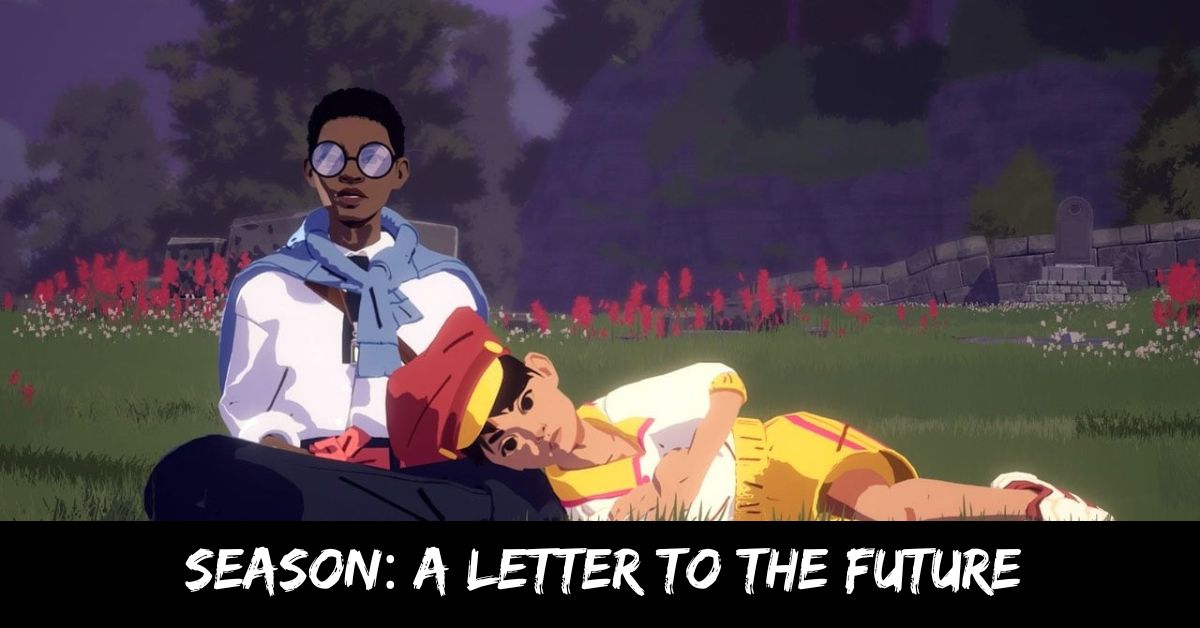 Maytora, a self-described "outsider artist," uses her sculptures to tell the valley's history. You're the only one who will ever see her finished work. Among the monks of Tieng Valley, only Easel remains.
His professors and classmates have abandoned easel as he waits for the Season to change, and he has no one or anything to turn to in prayer unless you come to save him.
You calmly lead people through tense situations. For them, the impending shift in the world is not theoretical but very immediate. They are seeking a means to proceed with their lives, to navigate. You're aiding them. That's why you can think of them again. Carry them with you in your journal.
Take your bike on a breathtaking road ride as you weave through spectacular scenery. Take your time and enjoy the stunning vistas as you go. Discover an unknown world and interact with a colorful cast of characters who can alter your path. You are welcome to look into the history and future of Tieng Valley as much as you like.
Happy Friday! 🪶

Learn more about the characters and story of SEASON: A letter to the future, in the @PlayStation Blog: https://t.co/6M6oFsTv9E #PlaySeason #PS5 #indiegames #FridayVibes #creativegaming pic.twitter.com/CSlm8fFb9b

— SEASON: A letter to the future (@SeasonTheGame) January 13, 2023
Record, photograph, and doc: Before the Season is done, record your thoughts, take photos, and learn all you can about its mysteries. Writing in your journal will help you make sense of the world. Stunning score: Take in the eerily beautiful tune as you make your way to and from your destination.
Numerous Crucial Options: You'll need to pay close attention to your surroundings as you experience the story and figure out how Season ends. Pick your questions wisely because they will affect your relationships and your worldview. Remember that whatever you gather will be stored for the next Season.
Read more:-
Season: A letter to the future's gameplay is around venturing out into the world, making observations, interacting with other characters, and figuring out what's going on in this odd place.
Take your bike on a winding journey through some of the world's most beautiful scenery. You can get off your bike anytime and set up a recording device.
Special thanks to @SqueezeStudio for their wonderful work on our latest CG Story Trailer!! 🧡 https://t.co/xWFCSvRaEv

— SEASON: A letter to the future (@SeasonTheGame) January 13, 2023
Different elements, such as music and sound, artwork and architecture, the words of strangers, dying rites of worship, and relics from ancient seasons, are captured by each.
Your tools allow you to investigate the world in greater detail, eventually leading to an understanding of the underlying culture, history, and environment. On January 31, you'll be able to buy Season: A Letter to the Future on PlayStation 5 and PlayStation 4 in digital format. Put it on your Wishlist, or place a preorder right now!
Final Words: We hope you have found all the relevant information about the Season: a Letter to the Future Story Trailer And Playstation 5 Features. Stay tuned with us here at Gameempress.com for latest news and information.