It looks like Resident Evil and Fortnite are going to work together again, as two of the most popular characters from the popular survival horror franchise have been leaked as new skins for Fortnite. The first time Resident Evil and Fortnite worked together was in October 2021, when players could buy Jill Valentine and Chris Redfield skins from the game's in-game shop.
Fortnite has quickly become one of the most popular and influential multiplayer video games of all time. One of the main reasons for this is that Fortnite has worked with other big franchises, like Star Wars, DC Comics, and Street Fighter, to make new content.
You should check more similar posts here:-
The collaborations help bring in new players who might not have been interested in the battle royale game otherwise. They do this by always adding new and interesting content to the game. Most of the time, these partnerships lead to new skins, items, and game modes that are inspired by the partnering property. This can make a lot of noise and excitement among players.
A scuffed look at most of the cosmetics added in #Fortnite v24.00!

(via me & @XTigerHyperX2) pic.twitter.com/6RaiiIxh8n

— FNAssist (@FN_Assist) March 10, 2023
A well-known Fortnite leaker on Twitter named ShiinaBR posted a picture of what looks like Claire Redfield and Leon Kennedy, two more Resident Evil characters who will soon be joining the Battle Royal Island. The skins seem to be based on how Leon and Claire looked in Resident Evil 2 since Leon is wearing his trademark blue henley and Claire is wearing her trademark red vest.
It's possible that these skins will come out at the same time as the remake of Resident Evil 4, which is set to come out on March 24. We don't know yet if these Fortnite x Resident Evil skins will be unlocked through the in-game item shop or through a set of challenges like the last Witcher collaboration, where players could unlock Geralt of Rivia by completing a series of fun quests as long as they had bought that Season's Battle Pass.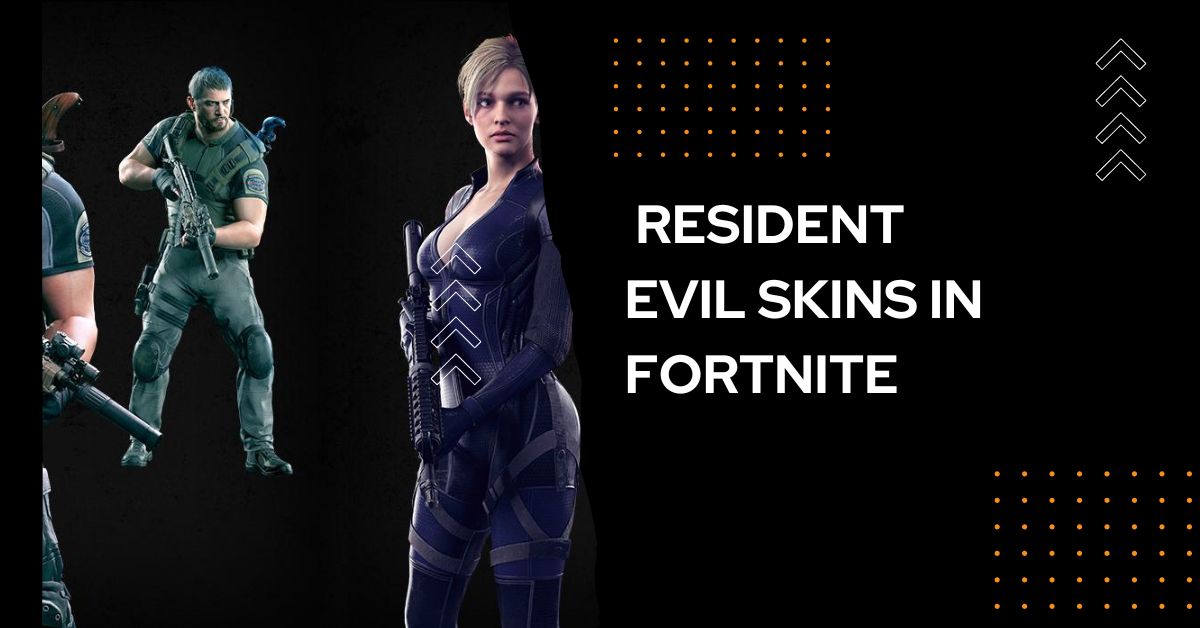 Another collaboration with Resident Evil could be a great way to bring two popular franchises together and make new and exciting content for Fortnite. However, the long-awaited release of the game's Chapter 4 Season 2 will also feature another epic crossover with the popular Attack on Titan anime, as players will be able to unlock the skin of Eren Yeager, the main character of the show.
It's clear that the ongoing partnerships in Fortnite are very important for a free-to-play game that makes money through microtransactions. You can play Fortnite on your phone, computer, PS4, PS5, Switch, Xbox One, and Xbox One X/S.
I didn't showcase these skins yet, so here's an In-Game look at two upcoming Item Shop skins!

– "Rogue Gunner"
– "Rogue Navigator" pic.twitter.com/jmUG8mzQTg

— Shiina (@ShiinaBR) March 12, 2023
We hope you have found all the relevant information about Survive the Island in Style with Resident Evil Skins in Fortnite. Stay tuned with us here for more latest news and information.
Frequently asked questions
Can you still get Chris Redfield in Fortnite?
The Chris Redfield skin is available for 1,500 V-Bucks in the Fortnite game's cash shop. The S.T.A.R.S. is also for sale.
Can you still buy Jill Valentine in Fortnite?
The Jill Valentine skin costs 1,500 V-Bucks in Fortnite's Item Store. The S.T.A.R.S. is another item on sale.