The remake of Resident Evil 4 will have a prominent place on the calendar of any horror fan this year. Here we are again in the role of rookie cop-turned-special agent Leon S. Kennedy, who must rescue the President's daughter from the hands of bioweapons researcher and enigmatic cult leader Osmund Saddler.
Capcom has impressed fans with gameplay video from the upcoming Resident Evil 4 remake, which features some of Leon's most intense battles with the aggressive Ganados. Several significant changes from the standard third-person, action-survival horror concept have also been confirmed.
Find out when Cap com's reworking of one of the best PC games of its genre, Resident Evil 4, will be released and what modifications will be made.
Continue reading:-
Resident Evil 4 Remake Release Date
On March 24, 2023, the PC (through Steam), PS4, PS5, and XO/S versions of the remade Resident Evil 4 will be released. It won't be playable on Game Pass, sadly.
Capcom has also hinted at future Resident Evil 4 remake PSVR 2 content, though it is unclear if this would be the whole game or a supplemental experience. As the Resident Evil 4 remake release date draws near, we might expect to learn more about this edition.
My prediction for a while now is that we'll have the demo in the week where February ends and March begins, and the Showcase possibly 2-5 days before then. https://t.co/fw7I46JgqD

— Resident Evil 4 REMAKE Info/Countdown (@RE4Rcountdown) February 9, 2023
Resident Evil 4 Remake Trailer
The announcement trailer for the Resident Evil 4 remake was first shown during Sony's State of Play event in June 2022. The trailer is brief and shows Leon following in Ashley's footsteps as she fumbles through the woods in search of Valdelobos.
It doesn't take long for things to start picking up, with fragments of riveting audio from Luis Sera and Saddler interwoven with glimpses of the Los Iluminados cult, Ada Wong, and a lingering picture of Leon in a speedboat just before he encounters the terrifying Del Lago.
In a second trailer released that October 2022, we see Leon interacting with nearly all of the main characters. This includes Luis, Ada, Ashley, and even Salazar. This teaser featured several references to the game's gameplay, including Leon's encounter with the powerful El Gigante and Del Lago's strike, which sent Leon's speedboat spinning uncontrollably. At the end of the trailer, Ashley is seen struggling to aim a gun while the Plagas parasite slowly kills her.
Moment-by-moment gameplay video from the Resident Evil 4 remake, presented by director and producer Hiroyuki Kobayashi, was also shown during the October 2022 Resident Evil expo. A broken-necked Ganado attacks Leon as he explores a rundown farm in this sneak peek.
Following a brief skirmish and a sneaky retreat, Leon uses an earphone to communicate with Ingrid Hannigan before being ambushed by a second Ganado with an axe.
In the last moments of this trailer for the Resident Evil 4 remake, Leon fights his way through the village, using objects like lanterns and animals to create a cover and get away from a horde of Ganados. There's also a quick but in-depth look at the game's new merchant and crafting systems.
Remade Resident Evil 4: Bonus Content and Special Editions
There is a basic version of the Resident Evil 4 remake, but there are also two special editions, each of which comes with a different set of physical and digital bonuses. There are a few cosmetic pre-order bonuses that may be purchased ahead of the release date from Capcom, albeit the number you receive will vary depending on the edition.
Both Leon and Ashley can customize their appearance with new skins in the Resident Evil 4 remake's deluxe edition's downloadable content pack, and there are also a new hero and villain filter options. In addition to the Sentinel Nine handgun and Skull Shaker shotgun, a treasure map, and a pair of sunglasses are included.
Finally, the original soundtrack is included so that you can enjoy a throwback experience if that's what you're in the mood for.
The Resident Evil 4 collector's edition is, unsurprisingly, massive. The highlight is obviously the action figure of Leon S. Kennedy, but the attached case and art book will also appeal to serious fans of the series. Along with the digital soundtrack, map poster, and steel book cover, the deluxe version also includes a special downloadable content pack.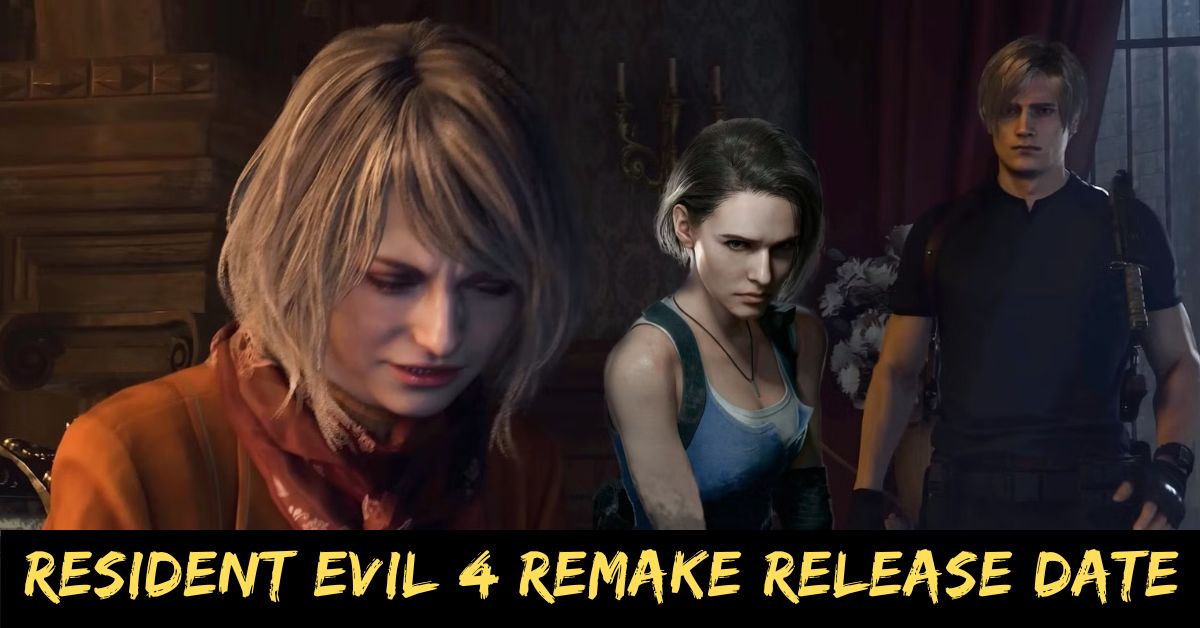 You may personalize your in-game attaché case with a variety of skins thanks to the pre-order bonuses for Resident Evil 4's remake. The Gold skin for the case and the Handgun Ammo Charm for the latch is included in the standard edition pre-order bonus.
Both of these cosmetics, along with an additional Classic skin and Green Herb Charm, are available as a pre-order bonus for the deluxe edition. That concludes what can be said about the upcoming Resident Evil 4 remake. To the dismay of Valdelobos veterans, it looks like Capcom has toned down a crucial strategy from the first game.
On the flip side, those who enjoyed the original versions will appreciate the easter egg reference to Leon's time in Raccoon City. In any case, before diving into Resident Evil 4's remake, you should check out the game's recommended system specs to make sure your PC is up to the task of handling everything Saddler and co. have in store.
We hope you have found all the relevant information about the Survive the Horror: Resident Evil 4 Remake Release Date and Trailers Revealed. For more latest news and information stay tuned with us here.
Frequently asked questions
Will Resident Evil 4 remake be on PC?
On March 24, Resident Evil 4 will be available for the PS5, Xbox One X/S, PS4, and PC. Click the banner below to be taken to our monthly center of coverage, which will be updated with unique features and videos throughout the month.
What is new in Resident Evil 4 remake?
There will be a stealth component in the remastered version of Resident Evil 4. In the below gameplay demonstration from Resident Evil, Leon quickly crouch-ducks behind a wall to escape being attacked by a Ganados as it lumbers down the hallway in October of 2022.