Red Dead Redemption 3: Fans of the Red Dead Redemption video game have been talking about Red Dead Redemption 3 for a while. Given Red Dead Redemption 2's immense popularity, it would only make sense for Rockstar Games to create an RDR 3. The information about the potential release of a successor is condensed in this article. Grand Theft Auto, also known as GTA, and Red Dead Redemption are the two gaming series for which Rockstar Games is most well-known.
Red Dead Redemption 3 rumors are still scarce, even though Red Dead Redemption 2 was released about four years ago and was a huge commercial success for Rockstar Games. While the information on GTA 6 is steadily becoming more solid, and the game is gradually taking shape, Red Dead Redemption 3 rumors are still scarce.
Red Dead Redemption 3 should be more of a matter of "when" than "if," given that game's massive success. Here, we include the release date for RDR3, potential settings, and plot details.
Red Dead Redemption 3 is Not Yet a Formal Project
No information has been released on whether or not Rockstar is currently working on Red Dead Redemption 3. The depressing news that Rockstar allegedly halted work on an RDR remasters reached us in July. This should allow the development teams to free up resources, perhaps for Red Dead Redemption 3.
It's a reasonable guess that Rockstar will ultimately begin development on Red Dead Redemption 3 if they haven't already started pre-planning, given that GTA is receiving its sixth installment. Remember that Red Dead Redemption 2 took 8 years to develop, and we didn't learn anything about the game until it was far into production.
Rockstar Games is Hushed Up
Rockstar has not yet made any comments regarding the game. The most we heard from them was when they discussed planned modifications to their games' artificial intelligence. The following upgrades to AI were promised by Rockstar at a presentation a few months ago:
Enhancing people's and animals' quality and responsiveness while reducing production costs. Techniques for machine learning. Improved parity between player-controlled characters and AI.
Any modifications Rockstar makes to its games will likely make their way into Red Dead Redemption 3. Right now, it is all we can say with certainty. However, there are enough reasons to conjecture.
The Red Dead Redemption 3 Release Date is Expected
We can only guess when the game will be launched without a formal confirmation or announcement. However, Red Dead Redemption 3 might be found in 2030 if we believe GTA 6 will probably be released around 2025.
The first and second Red Dead Redemption games were launched in 2010 and 2018, respectively, 8 years apart. Another eight-year gap, which would mean 2026 for RDR 3, appears improbable because Rockstar has slowed down its game production to support its games longer and to reduce crunch.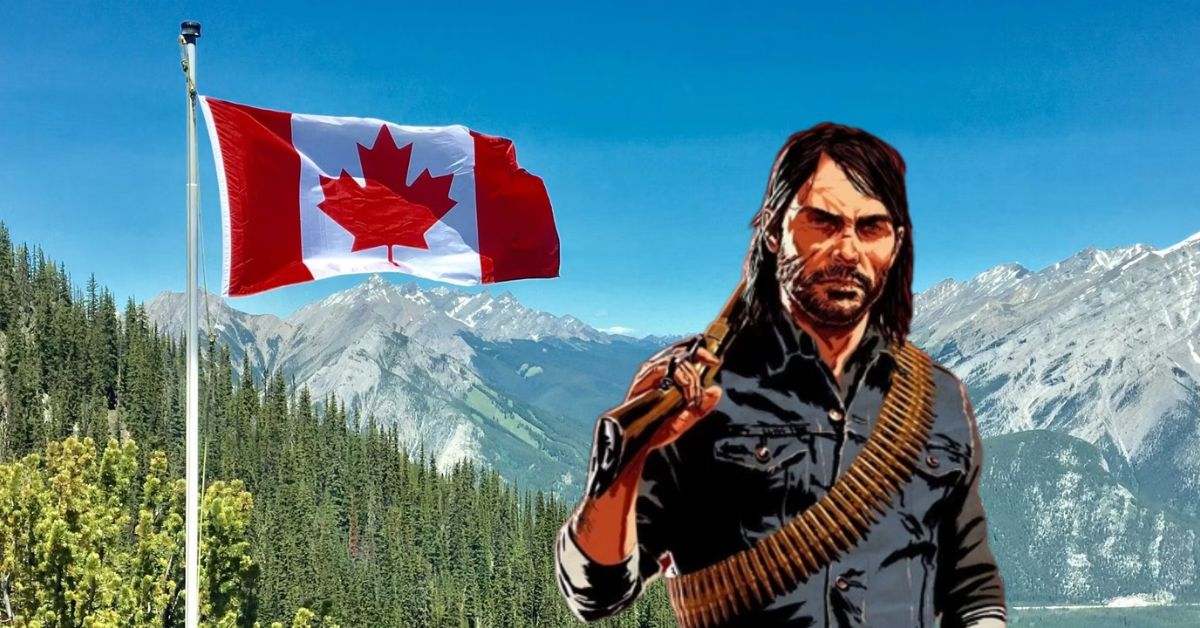 Red Dead Redemption 3: Potential Environment
There are numerous potential outcomes for Red Dead Redemption 3. We may safely presume that the scene will occur in America and Mexico. Sadly, that would also imply that not much would alter. It's not entirely out of the question that Rockstar will put the game in the UK – though it would be the craziest and most startling of revelations.
Rockstar set its original GTA game in London, while Peaky Blinders has made people extremely aware of what Birmingham looked like in 1919. However, a 1919 Birmingham setting would be right on track, given that Red Dead Redemption 2 took place in 1899 and Red Dead Redemption 1 in 1911.
Additionally, it wouldn't be difficult to include it in the ongoing plots, given a large number of characters Rockstar might have 'escaped' from the Wild West for England. Native American themes and settings with a more south-solid American focus are other settings that people are clamoring for.
Red Dead Redemption 3: Narrative
As we already indicated, Landon Ricketts is currently in the lead for a story. Since Ricketts is another well-known gunslinger whose tales have not yet been featured in the game, he wouldn't veer too far from the model established by John Marston and Arthur Morgan. We meet old Landon Ricketts in Red Dead Redemption 1, but nothing is known about the legend's origins, and Red Dead fans are indeed eager to learn more.
A common request for stories is to delve into Charles Smith's past. In Red Dead Redemption 2, Charles was one of the most well-liked characters. His tale speaks for itself: He subsequently joined Dutch's gang after being born to a Native American mother and an African American father.
However, there are still a lot of stories to be told in between: a story might be built around Charles' connections to Native American tribes and his life as an underground fighter. Additionally, making Charles Smith, the main character would be a welcome change from the standard gunslinger stereotype and would appeal to new audiences for Red Dead Redemption 3.
Will PC Receive Red Dead Redemption 3?
Red Dead Redemption 3 will almost certainly be released on PC since Red Dead Redemption 2 was. Although, at this moment, it is hard to specify a platform because the game is so far off, the current gaming platforms of choice might not even be relevant by then. By the time Red Dead Redemption 3 is published, everyone may have switched to cloud gaming or virtual reality.
Support for PS5, Xbox, and PC
You may reasonably assume that Rockstar Games will create RDR 3 for Sony's and Microsoft's next-generation platforms, most likely the PlayStation 5 and Xbox Series X. Additionally, Red Dead Redemption 3 will probably be released on the PC as well since Red Dead Redemption 2 was. But who knows, maybe by the time Red Dead Redemption 3 is ultimately launched, everyone will have shifted to cloud gaming or virtual reality.
Frequently Asked Question
Is Rockstar working on RDR3?
GTA 6 is Rockstar's current primary project. According to the most recent claims, not even its alleged teaser would be released this year. The Red Dead Redemption 1 Remaster and Red Dead Redemption 2 upgrades are also being worked on by the developer.
Will RDR3 be a prequel?
Many anticipate Red Dead Redemption 3 to be another prequel and take place before RDR2 because the most recent game in the series moves the timeline back. The following Red Dead could, however, forego the Redemption name and go in a very different direction from what some may be anticipating.
Did Rockstar abandon RDR?
There is no reasonable reason for them to give it up, as far as I can discern. But the reason is that they gave GTA5 and GTA6 priority. Even if Red Dead Redeemer 2 produced a lot of money, Rockstar's biggest revenue generators are the GTA titles. So they choose to concentrate on GTA.
We hope you have found the information relevant. For the latest news and information, stay tuned with us here at Gameempress.com.