Red Dead Redemption 2 Receives An Old Halloween Update: There is a new Halloween update for Red Dead Online in Red Dead Redemption 2, but it is the same pass for Rockstar's sandbox game from 2021, and it is not Grand Theft Auto 6 by any stretch of the imagination.
It may seem like good news for fans of Rockstar's seminal western sandbox game that Red Dead Redemption 2 has received a new update to celebrate Halloween; however, this is the same content that was released in October 2021 – you simply have another opportunity to claim it while we wait for the release date of Grand Theft Auto 6.
GTA Online: The Criminal Enterprises explores new avenues of criminality, including new missions for MC Presidents, Executives, Gunrunners, and Nightclub Owners.

Plus, experience improvements, a rebalanced in-game economy, and so much more. https://t.co/apEgzBxylW pic.twitter.com/hYhZCqjeQP

— Rockstar Games (@RockstarGames) July 26, 2022
Red Dead Redemption 2 Receives An Old Halloween Update
Since the release of what seems to be the last Red Dead Online content update, Blood Money, in July of last year, Red Dead Redemption 2 has been steadily winding down its online presence one step at a time. Rockstar has said that its primary development emphasis going forward will be on Grand Theft Auto 6, and the company has also included what seems to be an official goodbye to Red Dead Redemption 2 in the credits for that game.
However, fans continue to show their devotion, and the announcement of an upcoming update may provide some solace to the die-hard cowboys and cowgirls who aren't quite ready to say goodbye to the iconic sandbox western game.
On the bright side, Halloween pass 2 brings back all of the goodies that were available during Red Dead Online's October 2021 blowout. These extras include new masks, more pieces of clothing like the Boucher coat, and other accessories like the Glabella lamp.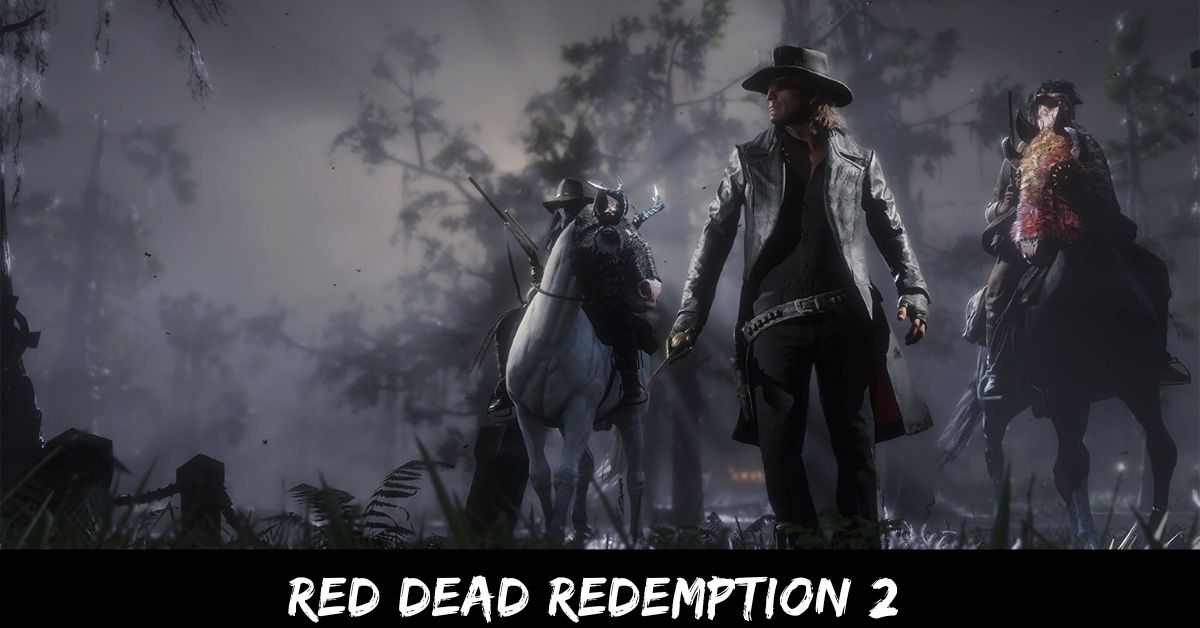 On the other hand, if you purchased the pass last year, there is nothing new for you at all here – it is merely an opportunity for players who were unable to participate in Halloween activities the previous year to get all of the frightening stuff a second time around.
It is quite doubtful that Red Dead Redemption 2 will get any really new material in the future; however, it is possible that some of the game's older passes, such as the first Outlaw pass, may be brought back.
Modifications, such as the current redesign of the hit detection and death animation algorithms, provide the greatest alternative for bringing the sandbox western back to life and are your best bet if you want to play it.
This is the right time of year to try out some of the other best Halloween games, or maybe some other great western games if you have it in you to finally say goodbye to Red Dead Redemption 2.
Given the time of year, this is the perfect time to check out some of the other best games. You may also want to switch to good old GTA with some of the greatest modifications available for GTA 5, which are certain to make Los Santos more interesting.
Final Words
In this article, we have found all the relevant information regarding the Red Dead Redemption 2 Receives An Old Halloween Update. For more latest news and information stay tuned with us here at Gameempress.com.