PSVR2 Tips and Tricks: Here are some tips and tricks for using the PlayStation VR2 and other VR headsets without getting sick or tangled up.
Sony's PlayStation VR2 arrived last week, and while it's one of the best virtual reality headsets we've ever tried, there are a few common VR mistakes and PSVR 2-specific annoyances that new buyers may encounter.
Here are a few pointers to keep in mind if you're using a virtual reality headset for the first time, or even if you've used them before and just bought a new one, to avoid things like getting sick, tripping over a cord, or losing power, or assuming Sony sent you a blurry VR headset when it's just a trick of the light.
Let's start with that one.
How to Wear and How to Fix the PSVR 2 Blur?
You need to wear it right if you want a crisp picture and a snug fit that doesn't pull on the crown of your head.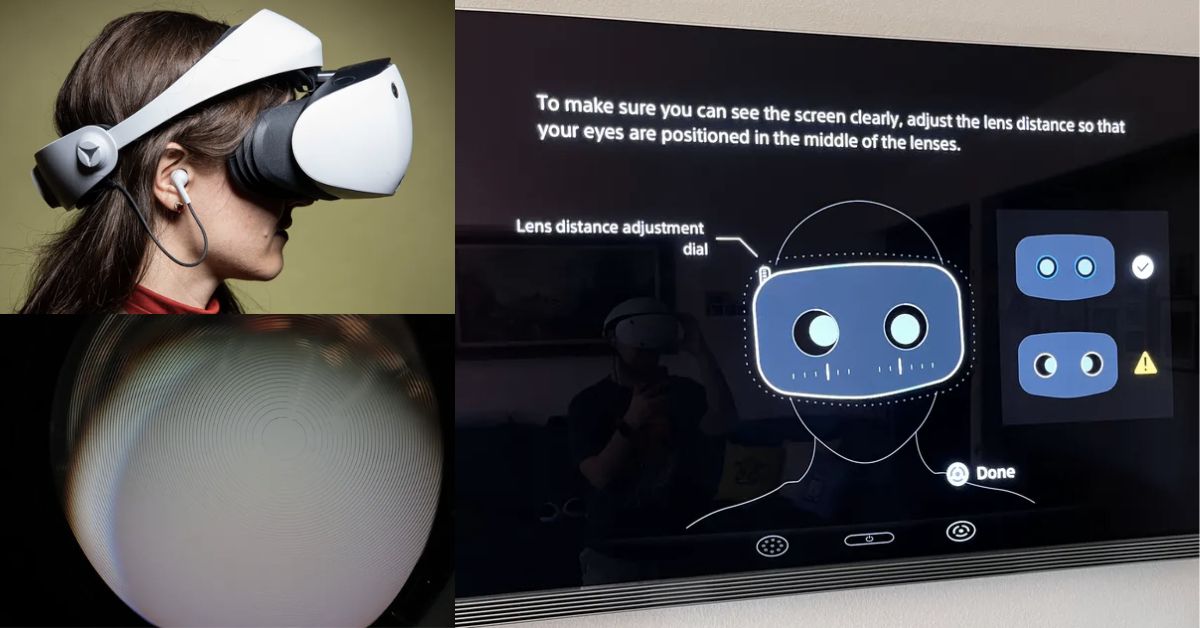 Notice how the earpieces and the complete headset are angled slightly upwards? Observe how my coworker Adi has the band positioned so that the front rests on her forehead and the rear rests on her head.
To achieve that is the goal. The PSVR 2 should sit on your head at a diagonal, not like a vice clamping your forehead and temples together. Securing the headband is not recommended until you've checked that the lenses are in the correct position.
HOW TO FIX #PSVR2 IMAGE BLUR 🔗https://t.co/8k4CVPvTcd pic.twitter.com/5un3TQBFoj

— PSVR2 Without Parole (@parolePSVR) February 25, 2023
If you've worn a virtual reality headset previously, you may find the PSVR 2's internal image hazy. This is because the image is only crisp in a small sweet spot created by Sony's unique bespoke Fresnel lenses. Then you'll have to fiddle with the headset's placement on your head until you find the ideal position.
When you first put on the headset, Sony guides you through a quick lens alignment tutorial, which you can access again from Settings > Accessories > Adjust Lens Distance. Still, it only tells you to twist a dial on the top left edge of the headset to move the lenses closer together or further apart. At the same time, the eye-tracking camera estimates the position of your eyes.
Physically shoving the eye box up and down and possibly even tilting it left and right as you straighten a portrait on the wall would be helpful. Want an example? The lenses are at the proper distance apart in the preceding photo. However, the headset is still not perfectly horizontal.
While gazing dead ahead, the image should be so clear that you can identify the individual pixels. The headset's clicky dial can then be used to secure it firmly. It shouldn't feel like your brain is being squashed; adjust it so that you can shake your head up, down, left, and right without losing the comfortable fit. 
How to Handle the PSVR 2's Cord?
You and the more your colleagues play games on the PlayStation VR 2, the more tangled up you get in the cord's 14.7 feet. It turns out that games like Pistol Whip, Pavlov, and Resident Evil Village—which require you to avoid certain death—make it very easy to lose your footing.
We have no perfect solutions, but this is what we have for the time being: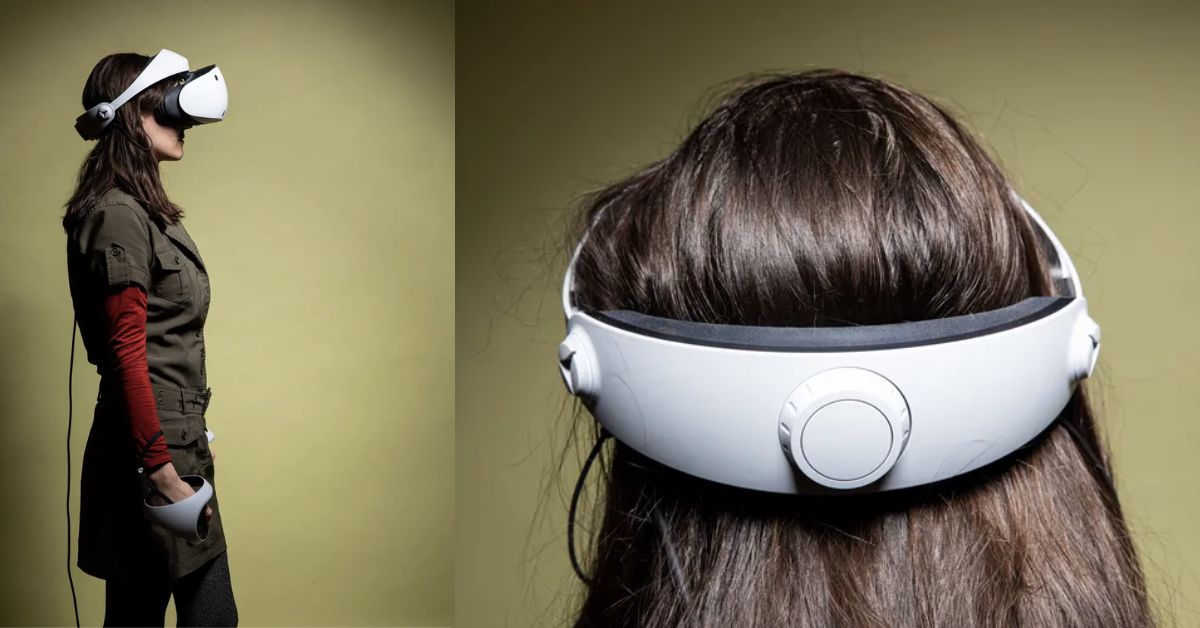 If you can, place your PS5 on the floor. It's not something you want to yank to the floor. Remember that once you've set up the headset, you won't need the PS5 to be plugged into the TV anymore.
If you can, play the game with the PS5 turned away from you so the cord is behind you and out of the way. Sometimes that's all you need, especially for games like Pistol Whip, where you don't have to turn around too much.
You can begin a game facing any direction by hitting the Start/Options button to reset your location in VR.
Rather than taking immediate steps to feel the cable, try gliding your feet across the floor. Avoid wearing shoes, slippers, and sandals in favor of socks or barefoot.
If you find yourself entangled, turn around to face the direction you want to go. Rather than taking a right turn, you should make a series of three left turns.
How to Avoid Getting Sick in Virtual Reality?
Many people may experience virtual reality without getting motion sickness. Any headset that places magnifying lenses in front of a flat-screen can induce a vergence-accommodation conflict, making some people feel sick. Yet those who fall ill often recover their "VR legs" after a while.
But if you're like us and many VR fans get nauseous sometimes and want to avoid it, here are some suggestions that might help.
Always turn by turning your head and body — never by moving a thumbstick.
If you move in the game but not the real world, your body may feel uneasy. My palms start sweating quite quickly if I use a thumbstick to turn right without turning my head. You can use your natural body to navigate around, even if games like Resident Evil Village may recommend using a thumbstick.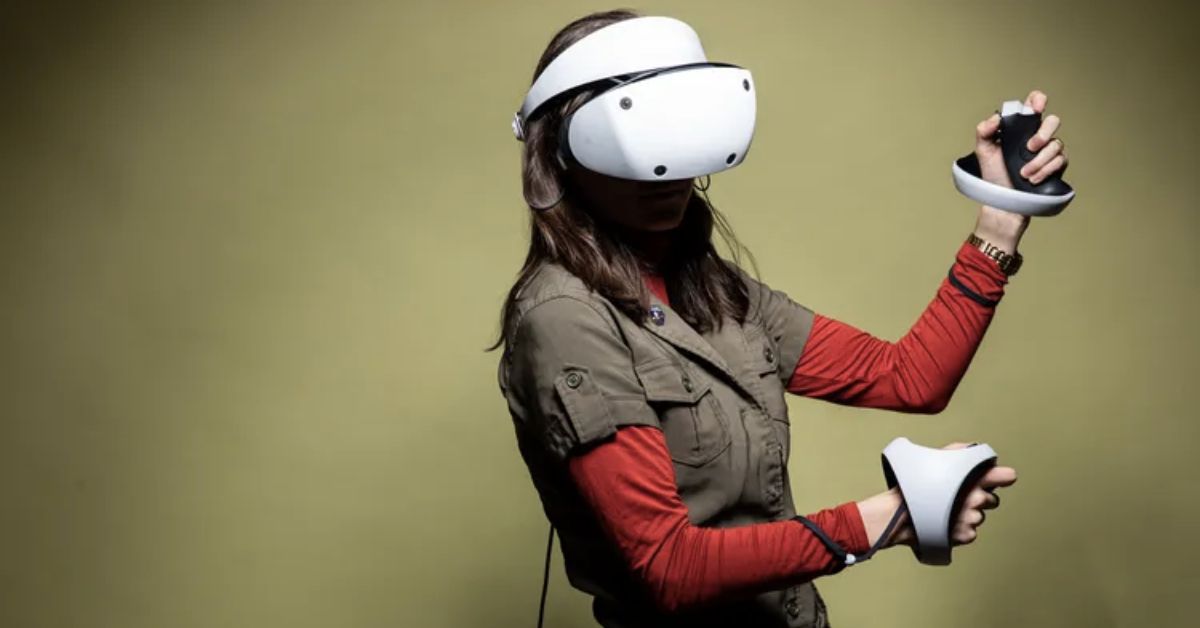 Turn on comfort settings like tunneling.
The best virtual reality games quickly prompt you to customize your experience for maximum relaxation. You can expect to see some tunneling, which reduces your field of view anytime you move. That's a great way to lessen the chances of getting sick from playing VR games, and it's usually adjustable as you adjust to the technology.
Snap turns, as opposed to smooth turns, can be less triggering if you insist on using a joystick to turn, and many games provide them as an option.
Move by teleporting if possible.
Many single-player games will let you aim at a spot on the ground nearby to teleport to that area. Still, certain games (Resident Evil Village, Pavlov) don't enable teleport move because it disrupts immersion and could be unfair in multiplayer games. It's one of the more relaxing ways to travel in virtual reality, as you can get to your destination without traveling there.
Make sure your headset and controllers aren't drifting.
It's easy to suffer motion sickness in VR if your virtual head and hands start drifting around, which can happen with the PSVR 2 if lights are shining in the eyes of the headset's cameras or if the room is too dark for the headset to detect movement.
Sony's headset may display a warning if the environment is abnormally dark or bright, but I've also seen it wander silently when a single bright bulb was pointed at my head. The issue stopped occurring after I redirected the overhead lighting.
Turn on Tracking Support in Settings > Accessories > PlayStation VR2 if there is a TV in the room; this will allow you to utilize it as a second marker to improve tracking accuracy.
Just don't play overly triggering games.
Sitting in a kayak and proficiently paddling lit fire to my skull; thus, I won't be playing Kayak VR again, even though I have no problems behind the wheel of a car in Gran Turismo 7. The results you get could be different than what we see. The virtual reality mode of Resident Evil Village features moments in which the game physically manipulates your head by bobbing it, pushing it to the floor, and even dragging it along the ground. Neither Adi nor I love VR experiences that require you to move your head in ways it is not naturally inclined to move.
Take breaks.
Do not continue playing if you experience any of the following symptoms: sweating, a queasy stomach feeling, and lightheadedness. Don't bother coming back until it's gone. If the very idea of virtual reality makes you sick, you might as well forget about ever getting your VR legs.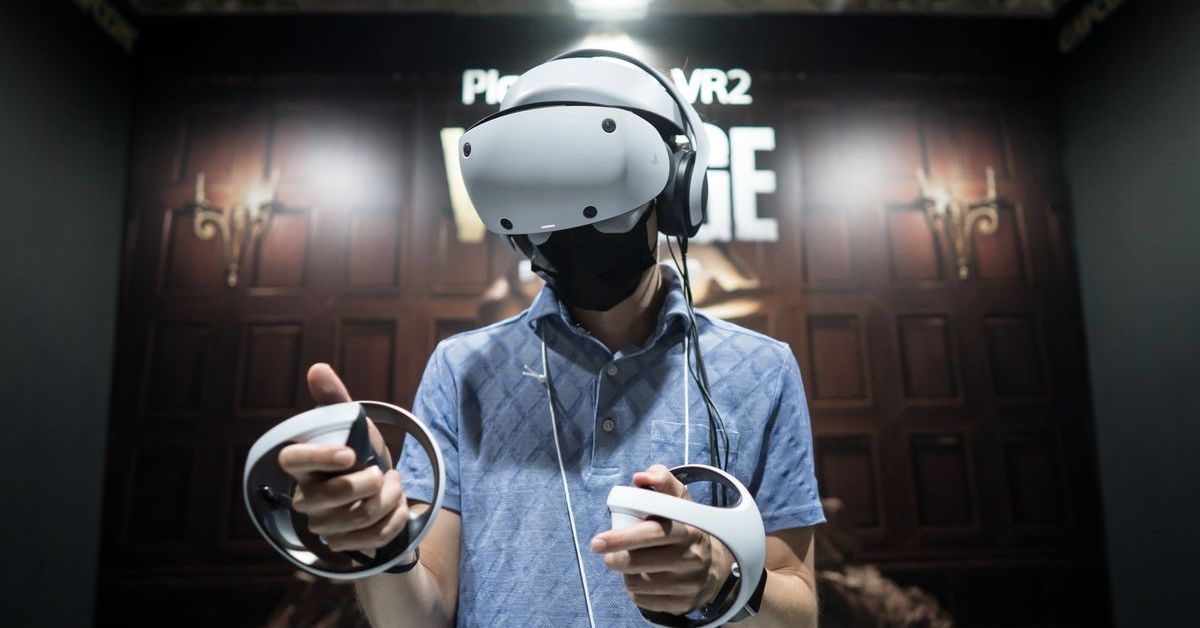 Cutting Down on Other Cables
The principal cord for the PSVR 2 cannot be removed, although other lines can be hidden. For instance, the PSVR 2's in-built headphones may be stowed neatly in tabbed circular apertures rather than dangling loosely when not used.
Most new headphones will have a more extended connection, but you can enjoy utterly wireless sound by connecting a USB wireless audio dongle to your PS5. Although there are cheaper solutions, we tried it using the SteelSeries Arctis Pro Wireless (You can purchase SteelSeries Arctis Pro by clicking here). Despite this, Bluetooth audio is currently unsupported.
Keeping your PlayStation VR2 Sensation controllers charged can be painful if you plug each into the PS5 with its USB-C cable. Sony provides its own $50 charging dock for the controllers, which features pogo-pin adapters that fit into their USB-C connections.
Yet, we can't advise against it either, as it's easy to place them down incorrectly and discover them virtually dead the following day. Despite Sony's claims of a "click-in design," the PS5's conventional gamepads will not charge as securely as they do in the DualSense Charging Station.
Many other manufacturers are now developing charging stations; some of these docks can accommodate the headset and the game system. Put them in the comments or email us if you need more essential VR comfort suggestions! In the future, we hope to add new information to this report.
Frequently Asked Questions 
How to recalibrate PSVR 2?
Lens Calibration
When a new user dons the headset, it's essential to repeat the calibration process to acquire a comfortable and secure fit. Double-tapping the PlayStation button on the controller will bring up a fast settings menu, from which you may access Lens Calibration by selecting Change Visibility.
How do I make my PSVR track better?
PlayStation VR's Move controller and headgear tracking function relies on the visible light spectrum. Bright lighting in the camera's field of view can degrade tracking accuracy. Lights out. The PS VR setup manual recommends playing in a dimly light area with the blinds closed for optimal tracking.
Will PSVR 2 work on PS5?
Sony's newest virtual reality headset, the PSVR2, pairs with the PS5 to deliver a cutting-edge gaming experience. Unlike its predecessor, this headset only requires a single USB-C cable to connect to the console.