It's inevitable that all nice things eventually cease. Sony has made the PlayStation Plus Collection available to PS4 and PS4 Pro users with an active PS Plus membership since September 2020.
PlayStation Plus Collection Available for Limited Time Only: Ends on May 9th
Included in that package are some of the PlayStation 4's most highly regarded titles like Bloodborne, God of War, The Last of Us Remastered, Batman: Arkham Knight, Fallout 4, and Resident Evil 7: Biohazard. Sony has confirmed that they would no longer support the PlayStation Plus Collection as of May 9th.
. @Sony announced that the @PlayStation Plus Collection will be removed from the PlayStation Plus subscription on May 9. Not to worry, members can still get these titles from the collection until that date.

Check out IGN's article here: https://t.co/eYtpNPfRUE pic.twitter.com/vnJdur4k8J

— KontrolFreek (@KontrolFreek) February 2, 2023
To those who have yet to do so, you have until May 9 to redeem any of the 19 games in the bundle. Once you've added a game to your account, you'll have access to it for as long as your PlayStation Plus membership is ongoing. Sony has stated that it intends to devote its resources to expanding the Games Catalog and the monthly game library available to PlayStation Plus subscribers.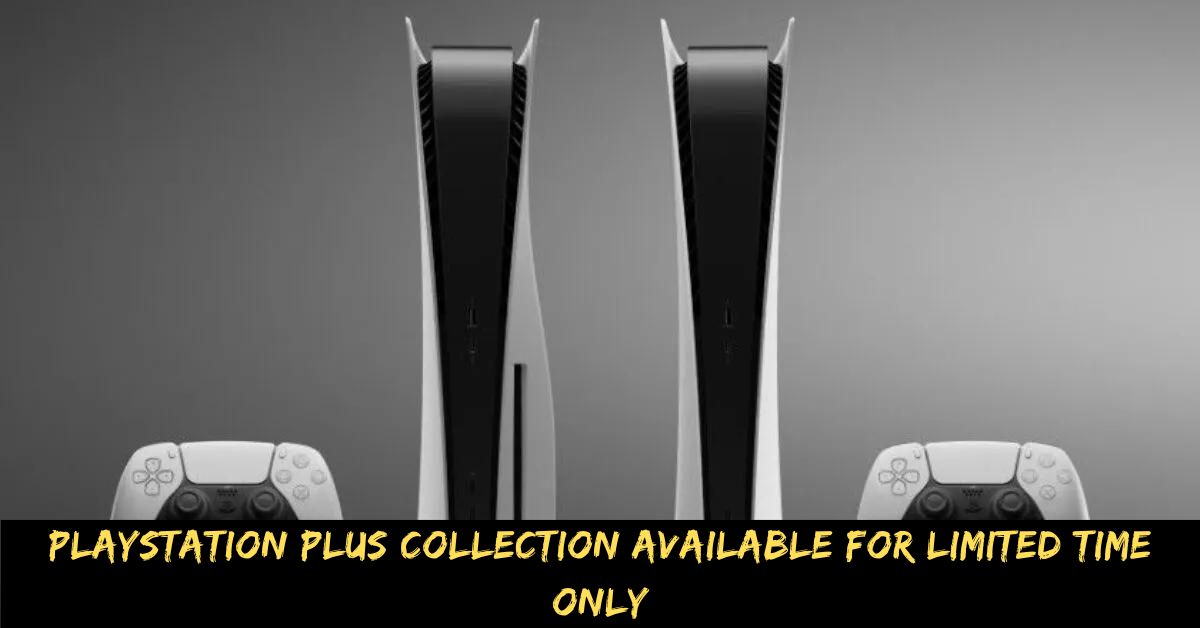 Furthermore, the business has announced the PlayStation Plus games available in February. Among the games available this month are Evil Dead: The Game, OlliOlliWorld, Destiny 2: Beyond Light, and Mafia: The Definitive Edition.
All four games will be available for digital download beginning on February 7 and running through March 6. You should give OlliOlliWorld a go if you're interested in trying one of the available titles. As 2022 drew to a close, it was one of Engadget's most anticipated video games.
Sony PlayStation Q3/FY22 Gaming Highlights:

-7.1 Million Shipped Bringing PS5 Lifetime Sales To 32.1 Million Sold

-46.4 Million PlayStation Plus Subscribers

-MAU's On PSN 112 Million

-86.5 Million Games Sold For PS4/PS5, 20.8 Million Of Which Were 1st Party pic.twitter.com/URJQGOUZRf

— @Zuby_Tech (@Zuby_Tech) February 2, 2023
We hope you have found all the relevant information about the PlayStation Plus Collection Available for Limited Time Only: Ends on May 9th. Stay tuned with us here for more latest updates and information
Frequently asked questions
What are the PlayStation Plus games for February 2023?
PlayStation Plus games for February 2023 have been announced by Sony, and they include OlliOlli World (PS4 and PS5), Mafia: Definitive Edition (PS4), Evil Dead: The Game (PS4), and Destiny 2: Beyond Light (PS4) (PS4 and PS5)
What are the February PS Plus games?
PlayStation has confirmed the following games as being free for PS Plus members in February 2023: PS4 and PS5 Evil Dead Game. The OlliOlli World Playstation 5 and PlayStation 4 Games. Destiny 2 add-on "Beyond the Light" for PS4, PS5, etc.
How do I claim PS Plus collection games?
As a perk, PS Plus members can access a library of PS4 games that defined a generation by downloading them to their PS5 systems. To access PlayStation Plus, scroll to the right from the Games main menu. Select PlayStation Plus Collection from the Benefits menu.