In 2022, the Nintendo Switch had a banner year of sales, and there are no signs of that trend abating anytime soon. Just in the last year, we've received Kirby and the Forgotten Land for the 3DS, Xenoblade Chronicles 3, Kirby 3, Bayonetta 3, Mario + Rabbids: Sparks of Hope, Pokemon Arceus, and Scarlet/Violet, and more.
Nintendo is keeping its 2023 plans under wraps, but we do know about a few upcoming titles. The Legend of Zelda: Tears of the Kingdom is one of them, along with Fire Emblem Engage and (fingers crossed) Advance Wars. The release dates for titles like Metroid Prime 4 and Pikmin 4 are still in the future.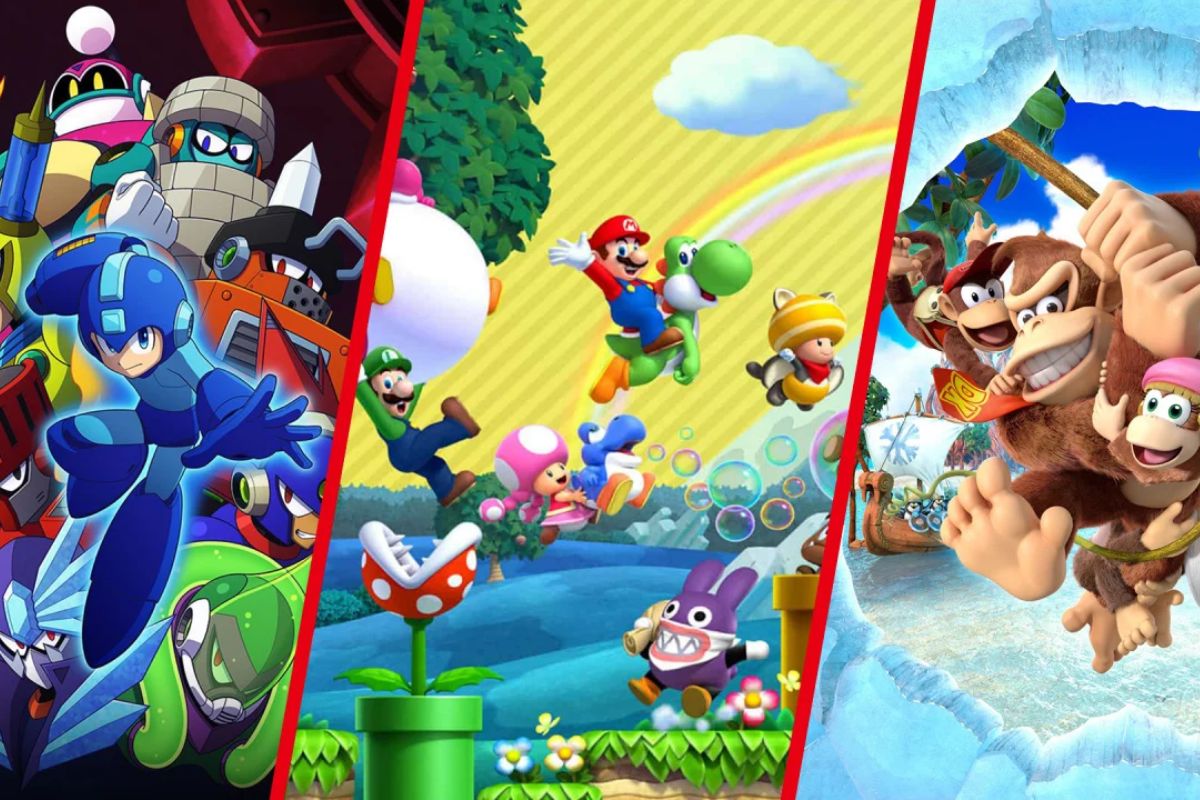 In 2023, the Switch will be in its sixth year of availability, which is traditionally the console's decline years. Nintendo has been said to be working on a new "Pro" version to help it compete with the more powerful competition, although this has yet to be confirmed. There are currently no hints from Nintendo that a new model is in the works or that the firm is even considering a follow-up.
Below is a comprehensive rundown of all the major releases planned for the Switch between now and 2023. However, if you just cannot wait, you may want to peruse our lists of the best Switch games and the best Switch games for kids. Don't forget to check out some of our finest Switch-only content from 2022.
Read also:-
List Of Nintendo Switch Video Games
Nintendo Switch, a hybrid home console and handheld device, launched worldwide on March 3, 2017. By the end of 2017, it had outsold the lifetime sales of Wii U, it's home console predecessor. In September 2019, Nintendo launched the Nintendo Switch Lite, a handheld-only version of the system.
By the end of 2020, total Nintendo Switch family units had outsold the lifetime sales of the Nintendo 3DS, its handheld console predecessor, by selling nearly 80 million units. By June 2022, over 111 million Switches with 863 million copies of games had been sold for the platform.
Mario Kart 8 Deluxe is the best-selling game on the platform with over 48 million copies sold. The Mario franchise alone has sold 171.22 million copies on the Nintendo Switch. The Legend of Zelda franchise has sold 41.78 million copies and the Pokémon franchise has sold over 85.18 million copies on the Nintendo Switch. Splatoon was also a massive selling franchise on the Nintendo Switch, selling 21.2 million units.
Nintendo Switch really showed its Updates
Nintendo Switch Online Update Surprises With Four New SEGA Genesis Games https://t.co/bByylfxXKI pic.twitter.com/YUyfR7f5iv

— Nintendo Insider (@NintendoIns) December 19, 2022
The poor performance of the Nintendo Switch will likely outlive the platform. Since the 2017 system hasn't received a spec update to improve how games appear and operate, playing them means dealing with grainy, stuttering visuals. Also, in the five years plus since the Switch's introduction, we've consistently mentioned the console's lackluster aesthetics while discussing the finest titles available for it.
In contrast to Nintendo's current software, which is larger, better, and more ambitious in scope than ever before, the Switch's hardware is a limiting factor. Still, Nintendo's approach to the Switch is the same as it was with its prior consoles in that it supports a low-powered device that is slowly updated.
In particular, the Switch, one of Nintendo's best-selling systems ever, has benefited financially from this long-tail approach. To be sure, it's long past time for a replacement version.
Frequently Asked Questions
How many games are there in Nintendo Switch?
4464 games
There are currently 4464 games across List of Nintendo Switch games (0–9 and A), List of Nintendo Switch games (B), List of Nintendo Switch games (C–G), this page (H–P), and List of Nintendo Switch games (Q–Z).
What is the most sold Switch game?
This is the list of best-selling Nintendo Switch video games in millions of copies sold from both physical and digital download sales, as of November 8, 2022. Mario Kart 8 Deluxe is currently the system's best-selling game.
Do Nintendo Switch games expire?
Download codes purchased from retailers or bundled with Nintendo products do not expire. However, download codes are given out for a specific promotion (Hyrule Warriors DLC pack, Pokémon distributions, etc.) and those obtained through My Nintendo will usually have an expiry date.
Final line: We hope you have found the information relevant. For the latest news and information, stay tuned with us here at Gameempress.com.