Nintendo And GTA V Twitter's Blue Certification: The new authentication method for Twitter Blue is currently being rolled out, and as one might reasonably anticipate, it is already causing issues for fans of Grand Theft Auto VI and Nintendo. Elon Musk formally seized control of Twitter in October and immediately started making big adjustments in an effort to make the company more profitable while simultaneously promoting "free expression."
Can't imagine why all the advertisers are pulling out of Twitter lmao pic.twitter.com/pg55WXkxhS

— Jason Schreier (@jasonschreier) November 9, 2022
Nintendo And GTA V Twitter's Blue Certification
This began with the company firing off half of its workforce, which resulted in a reduction in costs; however, reports began to seep out that the company may have laid off too many essential individuals, and the corporation was forced to ask certain employees to return. Following that, Twitter made the announcement that users would soon be able to subscribe to Twitter Blue for $8 per month in order to receive a verified blue checkmark, just like celebrities and other high-profile accounts do.
Alright who's posting fake GTA 6 info with a rockstar games verified account. Come on now.

— Mutahar (@OrdinaryGamers) November 9, 2022
Many people were concerned that this would result in the widespread dissemination of false information and impersonation, and those fears have been realized.
Twitter has seen the appearance of a large number of paid verified accounts today. A fake Rockstar Games account hinted at an upcoming reveal of Grand Theft Auto VI, a fake Nintendo account tweeted a picture of Mario flipping people off, and a fake Valve account announced a new Ricochet game.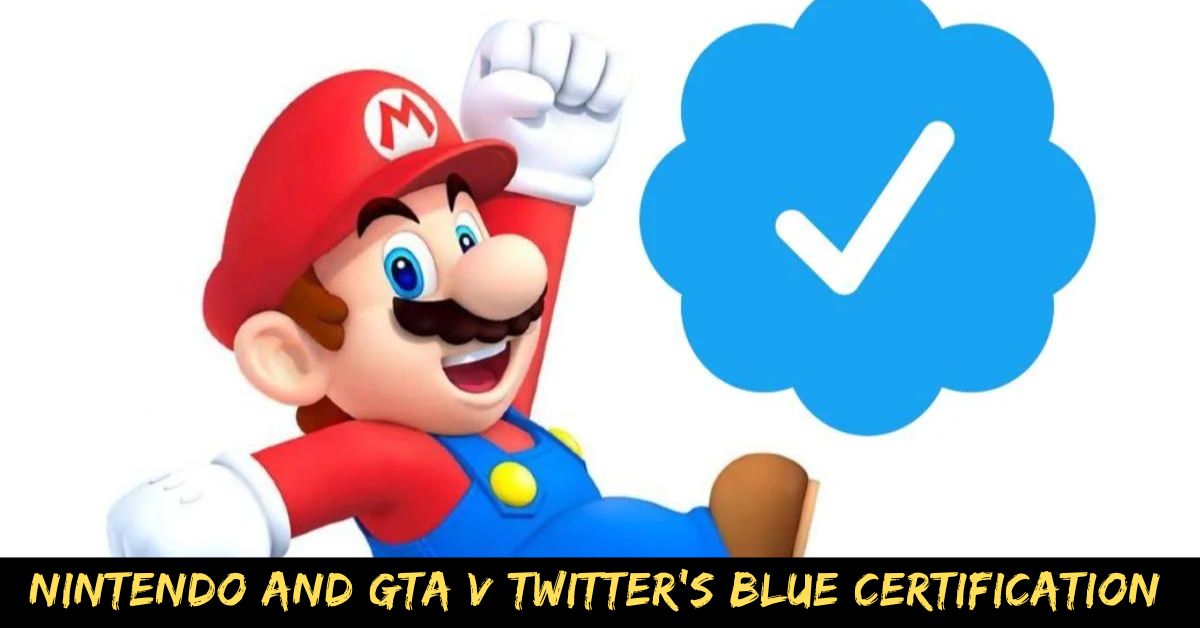 Some of these fake accounts have gained more traction than others, but all of them have caused confusion among gamers. Both the Rockstar Games account and the Nintendo account were promptly suspended, with the Nintendo account being the only one to comply with Twitter's request to specify that it was a parody in its bio.
Despite the fact that it was a spoof account and that it pinned a tweet about how this new feature has the potential to bring a lot of problems to the platform, the official Valve account was also suspended. If not for a longer period of time, it is likely that this will be something that will continue to happen in a significant capacity throughout the next week.
Why.. just why.. pic.twitter.com/DlAbaOypTz

— Glep (@ItsGlep) November 9, 2022
— Glep (@ItsGlep) November 10, 2022
However, it is not obvious whether this will cause Twitter to make any significant adjustments as a result. If you come across a significant piece of news, regardless of whether it frightens, surprises, or excites you, you should always perform the necessary research to confirm the origin of the information.
After clicking on the profile, you should investigate the handle in-depth, as well as the number of followers and earlier tweets the account has, among other things. It is also important to verify this information with reliable news sources, such as websites that would report on it if the rumor were true.
Final Words
We hope you have found all the relevant information about Nintendo And Grand Theft Auto V Fall Victim To Twitter's Blue Verification. Stay tuned with us here at Gameempress.com.