New Game Boy 2022: Is the Best Thing Horizontal Format Console?
New Game Boy 2022: Keep in mind that a Walkman clipped to your pants and a Nintendo Game Boy in your hands were not unheard of in the early 1990s.
Nintendo's Game Boy, released in France at the end of 1990, was a vertically designed console that, although less powerful than its main competitor, SEGA's Game Gear, managed to sell tens of millions of units around the world.
The cheapest OLED Nintendo Switch model Cost of the Basic Package: is €349.
Back from my sleep, we have a full list of GBA games now that are in the app. Keep in mind that this doesn't straight up confirm that this will be the finalised list of games on GBA NSO if that ever were to happen.https://t.co/pzhfP4oxPN pic.twitter.com/qi9K8gx5i6

— Trash_BDC (📌SEE PINS FOR OTHER LINKS!) (@trashbandatcoot) April 19, 2022
New Game Boy 2022: What if the Game Boy Was Wide?
The market for portable video game consoles has been declining for some time now, with the Nintendo Switch taking the "mistake" of this trend. Like Valve's Steam Deck system and previous PS Vita handhelds, the Nintendo Switch might benefit from a horizontal format, widescreen. But imagine if the Game Boy from our youth had followed suit; what might it have looked like?
[NEW VIDEO] WorkBoy: Cancelled Nintendo Game Boy Add-on Software Tour

For the first time, I give a full tour of the what this unreleased keyboard add-on for the Game Boy can do! (LINK BELOW) pic.twitter.com/3a2HZwbOG8

— Liam Robertson (@Doctor_Cupcakes) October 28, 2022
Obirux set out to address this very topic by recreating the classic Game Boy with updated features. One such prototype, the Gameboy DMG-0B, switches from a portrait to a landscape orientation. Two of the original Game Boy shells had to be scrapped in order to create this "new" version.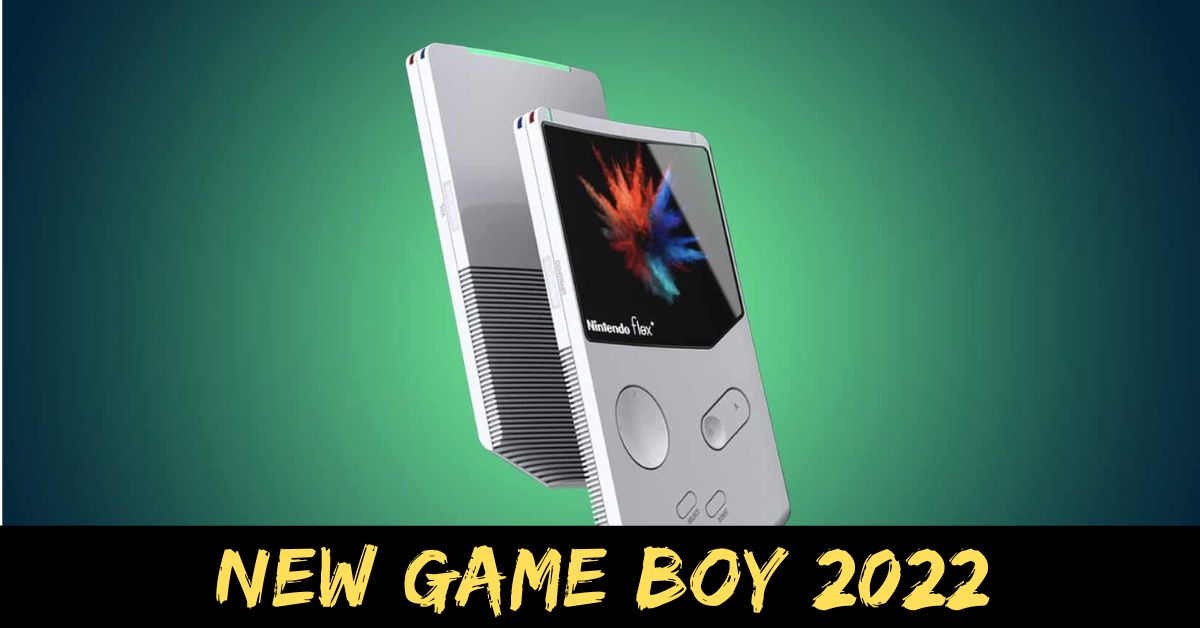 In addition to the inclusion of illumination and a number of video settings, the original screen has been swapped out for a more modern IPS model, which provides much better visuals. With its built-in Li-ion battery, the new Game Boy eliminates the need for four AA batteries. The classic directional cross, the B and A buttons, and the little loudspeaker in the bottom right corner are all present.
The ultimate result is really pleasing to the sight, a first-generation Game Boy that adopts the look of Nintendo's Game Boy Advance (released in the early 2000s). If you may recall, the original Game Boy used a Sharp Z80 processor running at 4.1 MHz and 8 KB of RAM.
Enjoy! (RT's appreciated) https://t.co/0sFd1982rF pic.twitter.com/FOj1hPgywr

— Liam Robertson (@Doctor_Cupcakes) October 28, 2022
The image on the screen was 160 pixels wide by 144 pixels high, and there were four levels of gray. In fact, it wasn't quite enough to market itself as a monster of power in the early '90s, but that didn't stop every gamer of the day from wanting Nintendo's portable console desperately.
Check out my original documentary on the WorkBoy if you want to learn more about it and why it was never released: https://t.co/C42scJ8QcR

— Liam Robertson (@Doctor_Cupcakes) October 28, 2022
Frequently asked questions
Is there going to be a new Game Boy?
You read that right; in 2022, the Game Boy will get a fresh new game. Lost Terminal, created by Maxime Schutz, is an upcoming platformer for the Game Boy and PixelHeart's first official release outside of the Dreamcast and Super Nintendo.
Is GameBoy still being made?
Throughout its lifespan, the Game Boy had a number of redesigns, including 1996's Game Boy Pocket and 1998's Game Boy Light (Japan only). While its second replacement, the Game Boy Advance, was released in 2001, the Game Boy remained in production until 2003.
What is the most valuable Game Boy?
The golden Gameboy Advance SP is the rarest and most coveted Gameboy, and not only because of its color. The process of acquiring one is shrouded in mystery, making it a highly sought-after collectible.
Final Words:  We hope you have found all the relevant information regarding the New Game Boy 2022: Is the Best Thing Vertically Designed Console. For more latest news and information stay tuned with us here at Gameempress.com.