Microsoft and Sony Have a Call of Duty Deal: According to reports, we can anticipate a decision from the FTC in January. Here's the lowdown on what you must know.
Microsoft and Sony Have a Call of Duty Deal
Sony says Microsoft's Call of Duty offer was "inadequate on many levels." Sony's PlayStation chief has responded to Microsoft's Xbox chief, claiming Microsoft only offered an additional 3 years beyond its existing CoD deal. Full details here: https://t.co/IXgsSMSBdO pic.twitter.com/0CFtMn32aS

— Tom Warren (@tomwarren) September 7, 2022
Microsoft is attempting to purchase Activision Blizzard for close to $69 billion.
Sony, the parent firm of the PlayStation brand, has lobbied for the acquisition to be blocked as regulators examine it.
A 10-year contract extension to keep Call of Duty on PlayStation systems has reportedly been offered to Sony by Microsoft.
Apparently, Microsoft and Sony have been meeting as of late to iron out the kinks in the agreement.
Reports of the various measures and concessions Microsoft may agree to in order to finalize its largest acquisition to date are piling up.
Microsoft has reportedly offered Sony a deal that would keep Call of Duty on PlayStation for at least the next 10 years. This is after it offered a three-year deal, which Sony called "inadequate" https://t.co/8WCLEQrpWg

— Tom Warren (@tomwarren) November 21, 2022
SeekingAlpha(opens in new tab) has reported that Microsoft and Sony recently met to discuss conditions and provide assurances that, if the deal is complete, Microsoft will "enable Activision's games to be played on the PlayStation platform."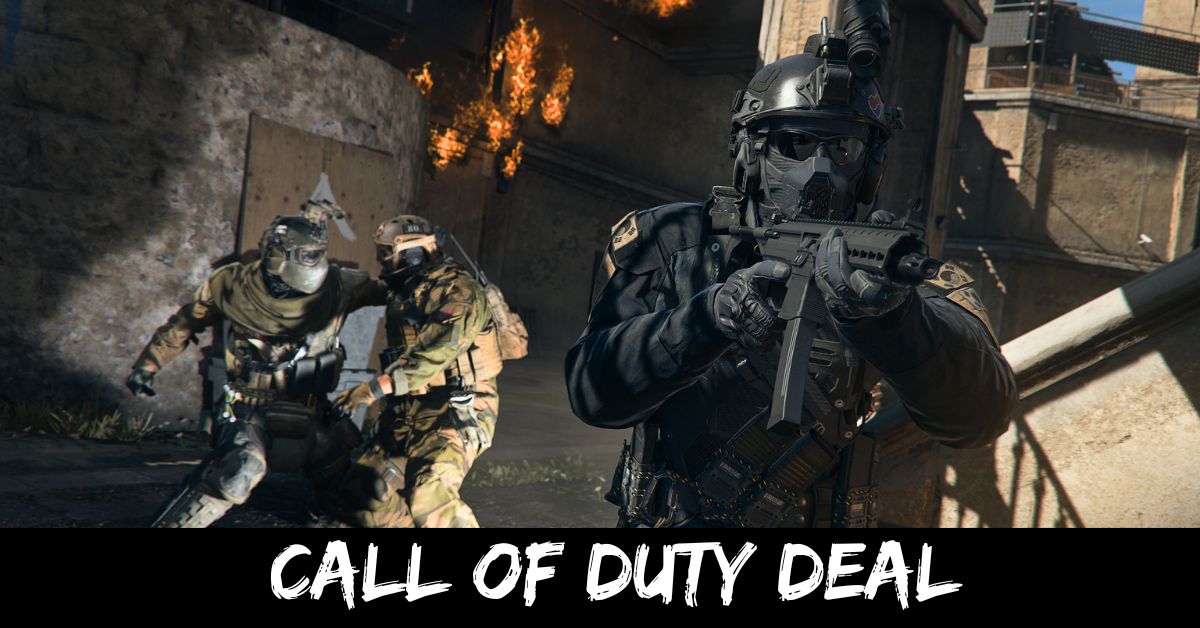 Xbox first-party publishers Xbox Game Studios and Bethesda Softworks would be joined by Activision Publishing, Blizzard Entertainment, and King if Microsoft goes through with this deal, which would be the largest acquisition in the history of the video game industry and be valued at nearly $69 billion.
Microsoft says it has offered Sony a deal that would see the Call of Duty franchise remain on PlayStation for a decadehttps://t.co/i7yMjmUhFi pic.twitter.com/s0K75Fm00w

— VGC (@VGC_News) November 21, 2022
Sony has voiced its opposition to the deal on multiple occasions, with Sony Interactive Entertainment CEO Jim Ryan calling Microsoft's initial three-year offer for Call of Duty remaining on PlayStation "inadequate" and arguing that Microsoft will be able to raise prices on Xbox games, Xbox consoles, and Xbox Game Pass once the deal is finalized.
Frequently asked questions
Is Microsoft taking away Call of Duty From PlayStation?
Spencer firmly stated, "We are not stealing Call of Duty from PlayStation." And that's certainly not what we had in mind. No, that's definitely not something we want to do. Like we've done with Minecraft ever since we've owned it, we intend to keep shipping Call of Duty on PlayStation for as long as there are PlayStations to ship to.
Will Sony and Microsoft make a console together?
Sony: "There is absolutely no scenario where the PlayStation and Xbox systems would ever merge." The PlayStation chief, Jim Ryan, has stated that there will be boundaries between Sony and Microsoft in terms of their partnership and that these boundaries will be established prior to any merging of the PlayStation and Xbox brands.
Who is bigger Sony or Microsoft?
According to a consumer survey, Microsoft ranks #22 on the list of the world's top 100 brands. The company is currently worth $1.91 trillion. According to surveys by Sony's customers, the company's name is placed 218th among the world's top 1000 brands. They are currently worth $76.24B on the market.
Final Words: We hope you have found all the relevant information regarding the Microsoft and Sony Have a Call of Duty Deal. Stay tuned with us here at Gameempress.com for more latest news and information.