Microsoft Activision: The FTC May Halt the $69 Billion Merger Deal
Microsoft Activision: The FTC is "expected" to take action and bring an antitrust case against Microsoft and Activision Blizzard in an effort to halt the proposed $69 billion merger deal between the two corporations. Those are the words of "three [unnamed] people with knowledge of the matter," as quoted in a new story by Politico.
FTC to explore rulemaking to combat fake reviews and other deceptive endorsements. More: https://t.co/eXpAghHXF6

Let us know what you think by 1/9/23. Comment here: https://t.co/Mr30xv1vFd pic.twitter.com/f30omwZp7b

— FTC (@FTC) November 22, 2022
Microsoft Activision
Politico reports that the FTC's employees "are suspicious of the corporations' arguments" that the agreement will not be anti-competitive, therefore a lawsuit is "not guaranteed." A lawsuit may be launched as soon as next month, according to the sources, who also verified that "most of the heavy lifting is complete" in the commission's probe.
In public statements, Sony, the major opponent of Microsoft's proposed takeover, has stated that the existing contractual three-year agreement to retain Activision's best-selling Call of Duty franchise on PlayStation is "inadequate on many levels." Microsoft's Xbox boss Phil Spencer has responded by saying that "as long as there's a PlayStation out there to ship to," the company will keep releasing Call of Duty titles for the console.
Even while The New York Times reported this week that Microsoft had offered a "10-year pact to retain Call of Duty on PlayStation," it is unclear if the firms have documented that offer as a legal agreement.
If Sony's "woe is me" lobbying campaign is actually successful – all over one game! – I could see Microsoft ultimately making things much worse for Sony by going at them on their home turf: buying Square Enix, Capcom, Atlus, etc. 1/x https://t.co/1syoJgiHx3

— Ryan McCaffrey (@DMC_Ryan) November 24, 2022
Executives like Spencer have made comments recently that seem to indicate Microsoft is less concerned with improving its standing in the "console wars" and more concerned with improving its mobile, cloud gaming, and Game Pass subscription offerings. The FTC is reportedly worried about how Microsoft "might utilize future, unannounced products to promote its gaming business," which goes beyond Call of Duty.
Microsoft spokesperson David Cuddy told Politico that the company "is willing to address the concerns of authorities, particularly the FTC, and Sony to ensure the merger closes with confidence." It's true that if the transaction occurs, we'll be third in the market behind Sony and Tencent, but the union of Activision and Xbox will be good for players and programmers alike and will increase competition in the sector.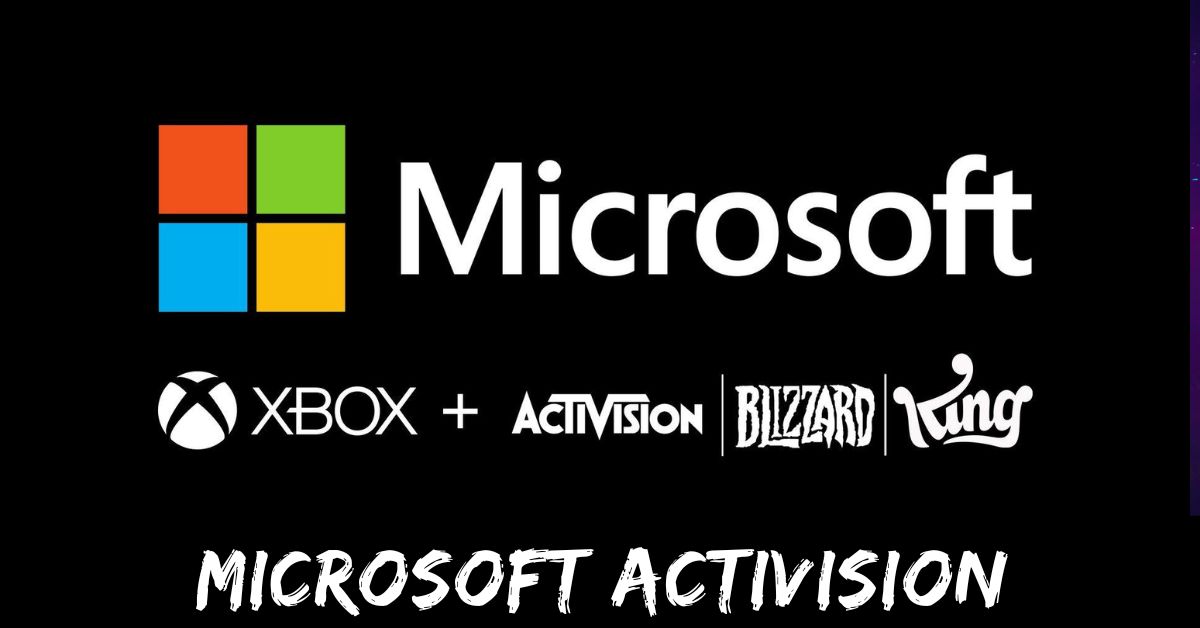 Still, There Are a Number of Roadblocks to Be Overcome
More and more countries throughout the world are sending alarming signals about the proposed purchase, and stories of a possible FTC case only add to the increasing list of concerns.
The European Commission announced earlier this month that it will begin an "in-depth inquiry" into the deal. The United Kingdom's Competition and Markets Authority is conducting a parallel "Phase 2" inquiry, with hearings set to begin in the coming month.
The FTC will have some breathing room before it has to file action because the proposed deal cannot close until the foreign investigations are complete, which is expected in March. Suing the FTC would require approval from three of the four current commissioners and would presumably begin in the FTC's administrative court.
Legal maneuvering in the dispute, regardless of the verdict, could easily postpone the planned merger past a July 2023 contractual date, at which point both businesses would have to renegotiate or cancel the transaction.
The Federal Trade Commission is likely to file an antitrust lawsuit to block Microsoft's $69 billion takeover of video game giant Activision Blizzard https://t.co/PMm9Z0ggqy

— Wario64 (@Wario64) November 23, 2022
A complaint filed by the FTC in this instance would be the agency's strongest signal yet of a muscular antitrust enforcement regime under FTC chair Lina Kahn, a major tech critic who was appointed to the job in June. In July, Kahn declared that he will file a lawsuit against Meta (previously Facebook) and its planned $400 million acquisition of Within, the developers of the virtual reality exercise program Supernatural.
After Microsoft's proposed acquisition was first publicized in January, four senators from the United States addressed an open letter to the Federal Trade Commission (FTC) demanding a thorough review of the agreement. Last month, Dealreporter, a merger news site, reported that the FTC had "serious concerns" about the merger.
Ouch – Apres la CMA britannnique

The FTC is likely to file an antitrust lawsuit to block Microsoft's $69B #ActivisionBlizzard deal; FTC staff are skeptical of the companies' arguments https://t.co/Akwa1ewRSp

— Capucine Cousin (@Capucine_Cousin) November 24, 2022
This Thursday, the New York Times reported, citing "two persons," that the FTC had contacted other corporations to request sworn declarations outlining their worries about the acquisition. This is a probable indication that litigation preparations are underway.
Frequently Asked Questions
Will Activision Shares Convert to Microsoft?
The deal was overwhelmingly supported by Activision shareholders, who voted 98% in favor in April. Shareholders of Activision Blizzard will no longer have any ownership stake in the combined company after ATVI is delisted from the Nasdaq (US100) and Microsoft acquires the company.
Is Microsoft still buying Activision?
After being passed over for acquisition, Activision Blizzard maintains its autonomy.
What is Microsoft Getting From Activision?
Games including "Warcraft," "Diablo," "Overwatch," "Call of Duty," and "Candy Crush" from Activision, Blizzard, and King, as well as global eSports activities through Major League Gaming, are part of the anticipated acquisition. The roughly 10,000 employees work in the company's several studios located all around the globe.
Final Words: This article concludes with information about the Microsoft Activision Merger: The FTC May Attempt to Stop the Merger. Stay tuned here at Gameempress.com for the latest news and information.