Metal Gear Solid Remake: The most recent information from a leak suggesting that a Metal Gear Solid remake is now under development has given a timeline for the game's potential release.
With the introduction of numerous significant Silent Hill projects, Konami has already acknowledged that it is now in the business of licensing its most valuable video game franchises to joint venture teams. The following Konami announcement may be Metal Gear Solid, and the unveiling may come as soon as tomorrow.
Next to its Pro Evolution Soccer games, Metal Gear Solid has historically been Konami's most popular franchise. However, Hideo Kojima's artistic vision has been closely associated with the series for many years. Metal Gear Solid has been let to rot now that Kojima is an independent developer.
However, Konami might be prepared to reintroduce Metal Gear Solid. According to a new rumor, a Metal Gear Solid remake created just for the PS5 has been in production for years. Spanish website Areajugones has recently released an update regarding the leak.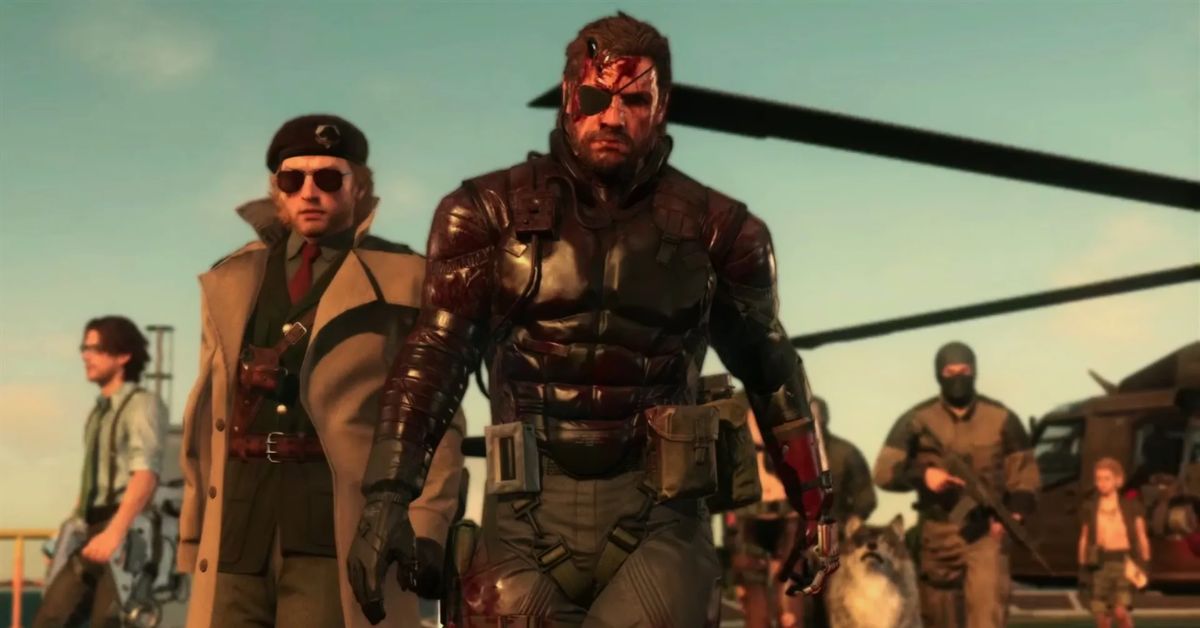 According to the update, the leak's source believes that the Metal Gear Solid remake will soon be revealed. The announcement will be explicitly made before May 2023. In other words, it will probably happen sometime in January, February, March, or April 2023.
This would cause the announcement to occur during Konami's current fiscal year. No information was given regarding the alleged Metal Gear Solid project and its release date. But if the rumor about the Metal Gear Solid remake being a PlayStation 5 exclusive is accurate, it appears likely to be unveiled at a PlayStation event.
PlayStation has hosted a State of Play event in February for the past two years. Metal Gear Solid fans might want to keep an eye out for an upcoming PlayStation State of Play event announcement. This leak should be regarded as a rumor due to a shortage of verified information.
PlayStation will be announcing 3rd party news "very soon" claims the Snitch 🤔🔥

May be big news, including a Metal Gear Solid Remake

See more: https://t.co/xYRtF7Nk4m pic.twitter.com/2edydg23N1

— Hunter 🎮 (@NextGenPlayer) January 15, 2023
There is no assurance that this leak will be accurate, even though Areajugones has already released some reliable leaks, including PlayStation-related information. If it is imminent, fans won't have to wait long for a Metal Gear Solid announcement.
It makes perfect sense for Konami to revive Metal Gear Solid by returning to one of the series' all-time great games. Since it would be difficult to foresee how the audience would respond to a Metal Gear Solid game not developed by Kojima, it's also a safer option than starting a sequel.
It would be a fantastic way to usher in a new era for the franchise if Konami and its collaborators could create a Metal Gear Solid comparable to the remake of Demon's Souls.
Frequently Asked Questions
Why is Metal Gear Solid 1 so good?
The music of Metal Gear Solid is magnificent and iconic (kids, stop misusing that word). The score, which is really a character in and of itself, adjusts to your surroundings (the alert scene still gives me chills) and flawlessly soundtracks your approach to a decisive win or a shattering loss.
Why was Metal Gear Cancelled?
He claimed that the early Rising prototype at Kojima Productions had a Metal Gear-like aesthetic but required challenging controls and ran at 30 frames per second. But the game was abruptly shelved when the team could not narrow its focus.
Is Metal Gear Solid 1 getting a remake?
According to rumors, a PS5 exclusive Metal Gear Solid remake will be unveiled soon.
Final Lines
We hope you have found the information relevant. For the latest news and information, stay tuned with us here at Gameempress.com.