Marvel Spider-Man 2: Now that 2023 has here, Marvel's Spider-Man 2 fans may finally look forward to its debut. While anticipation for a game should always be kept in check until more of it has been shown, Insomniac Games has gained a lot of respect for the success and popularity of its Marvel's Spider-Man franchise on the PlayStation.
The recent news that Marvel's Spider-Man 2 will arrive this autumn may be all that fans learn about the game for the foreseeable future. Fans will accept any information Insomniac chooses to provide them with.
The release of Marvel's Spider-Man: Miles Morales as a stand-alone title and the post-credits teases that appeared in both episodes confirmed the long-held belief that a full-fledged sequel to Marvel's Spider-Man will be produced.
Then, at the 2021 PlayStation Showcase, Insomniac announced Venom and presumably hinted at Kraven the Hunter in a teaser for Marvel's Spider-Man 2. As a result, Insomniac is working diligently on both the sequel and its new Marvel's Wolverine game, which was also unveiled at the presentation, though the former is in desperate need of a fresh trailer.
A New Trailer For Marvel's Spider-man 2 Might Appear At Any Time
Spider-Man 2 by Marvel hasn't appeared since its release in 2021. The only remaining uncertainty is how long gamers will have to wait to see the newest game trailer. The good thing about the timing of a new trailer is that fans will undoubtedly anticipate it well before it happens.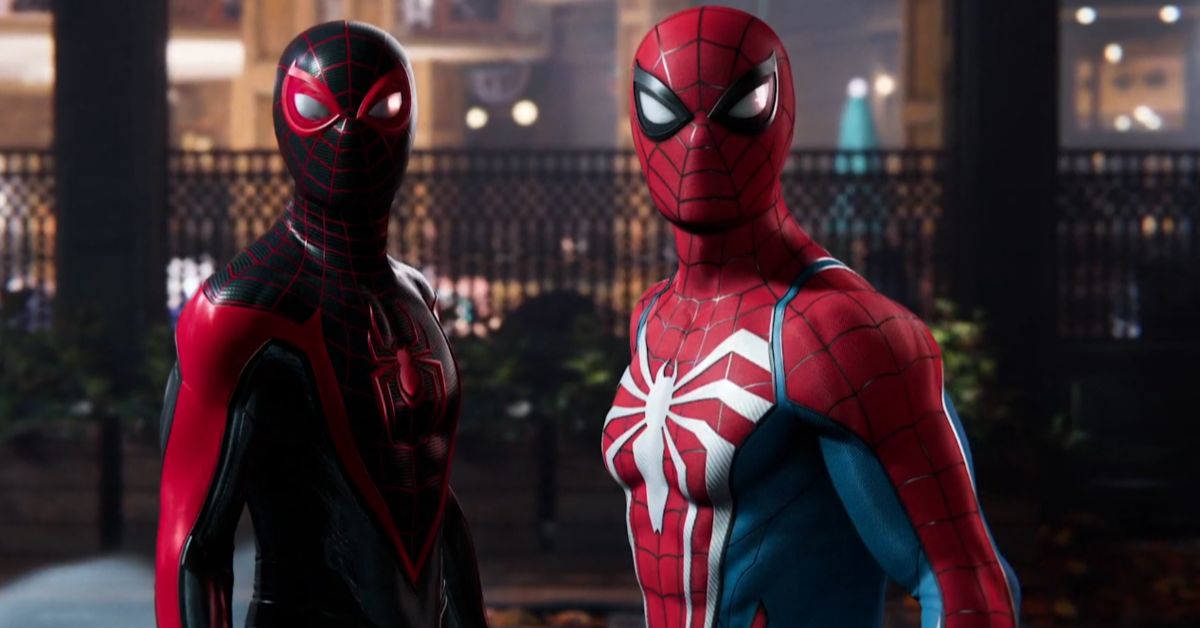 The likelihood that Marvel's Spider-Man 2 will be featured in the next PlayStation Showcase is high once it is confirmed. A new trailer may soon be released, even if it's just another tonal teaser that merely describes a minor story point or the appearance of a few people.
Enough time has undoubtedly passed that one may consider it overdue. The release of a trailer at the same time as Spider-Man: Across the Spider-Verse, which featured Marvel's Spider-Man version of the character wearing the iconic Advanced Suit, would have been fortunate.
This would have been a perfect opportunity for Marvel's Spider-Man 2 to release a new teaser, but sadly none was seen. Instead, any time between now and the fall, Insomniac might release a trailer in a PlayStation Showcase.
Marvel's Spider-man 2 Fans Might Already Be Fully Informed
Insomniac has the luxury of taking its time with marketing and delaying any announcements until well into the summer. With how fantastic and well-liked its games are, it has earned that trust.
The urgent need for a trailer might arise if Marvel's Spider-Man 2 were to experience a delay, but at this stage, the franchise is well known. Spider-Man 2's reputation would benefit if Insomniac was willing to show off more of the game in an official capacity.
Spoilers are always a concern, especially with leaks in the gaming industry being so common. The first teaser for Marvel's Spider-Man 2 revealed a lot more than fans may have anticipated, including Venom and perhaps Kraven as enemies.
Multiple storylines from the first Marvel Spider-Man movie could be continued in the sequel, and a future trailer might touch on those themes. Marvel's Spider-Man 2 is a highly anticipated 2023 release, regardless of whether a trailer debuts this year or not until the summer.
Frequently Asked Questions
Is Marvel's Spider-Man 2 release date?
Sony announced the "Fall 2023" release date for Marvel's Spider-Man 2 in a blog post on the PlayStation Blog (opens in new tab).
Is Spider-Man 2 a PS5 exclusive?
lint from a pocket Marvel's Spider-Man 2 will be available on the PlayStation 5 in the fall of 2023, according to Sony. The Spidey sequel from Insomniac Games is scheduled to arrive next year and will only be available on current-generation consoles.
Will there be a Marvel's Spider-Man 2?
The PlayStation 5 version of Marvel's Spider-Man 2 will go on sale in the fall of 2023, according to Insomniac Games.
Final Lines
We hope you have found the information relevant. For the latest news and information, stay tuned with us here at Gameempress.com.