Kerbal Space Program 2 has been completely redesigned from the ground up to match the demands of modern and next-generation space exploration, while also keeping the colossal foundations of the previous game, making it one of the most beloved games of all time. Create a space fleet, develop resource-gathering colonies, and more to explore the cosmos. Millions of gamers have been captivated by the inventive and humorous world of Kerbin, and now a slew of brand-new features are set to draw in both returning players and newcomers.
The #Artemis mission inspired our team to fly our own recreation in KSP2. We'd be lying if we said we made it to orbit on our first try.

From all of us at #KSP2 to all of our friends @NASAArtemis there is no shame is reverting to VAB ❤️ pic.twitter.com/WReF3N4uRB

— Kerbal Space Program (@KerbalSpaceP) September 3, 2022
A Better Beginning
People will become unwitting rocket scientists while playing Kerbal Space Program 2, creating a new generation of space flight experts. Both seasoned veterans and newcomers may rapidly put their ingenuity to the test with the game's updated user interface, streamlined assembly, and revised flight instructions.
The Technology Of The Future
Kerbal Space Program 2 will elevate the game's already impressively imaginative innovations to a whole new level. Next-gen engines, parts, fuel, and more will excite and challenge players. This cutting-edge technology won't simply open up fresh challenges for adventurers to tackle; it'll also pave the way for bold new space missions both inside and outside the Kerbolar System.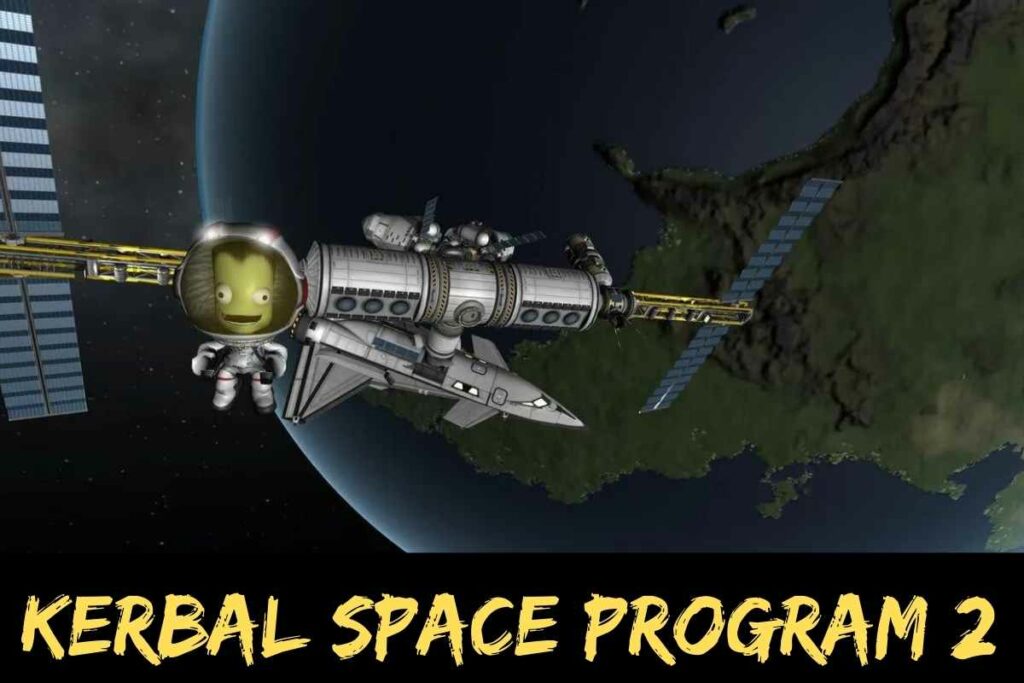 Colonies
Colonial settlements are a brand-new addition to Kerbal Space Program 2. Resources must be gathered in order to construct structures, space stations, habitations, and distinct fuel types; these colonies have their own physics issues as well. These human settlements eventually develop to the point that they can build vehicles capable of pushing them into deep space and beyond.
With the advent of cutting-edge technology, the establishment of colonies, and the methodical amassing of resources, humanity has opened the door to intergalactic travel. These advancements in space travel enable players of Kerbal Space Program 2 to explore a galaxy full of new planets, moons, and asteroids, each of which presents its own unique set of difficulties and rewards. Oven, a ringed super-Earth with merciless gravity; Rask and Rusk, a binary pair locked in a dance of death; and many more to reward investigation.
Multiplayer/Modding
Kerbal Space Program 2's foundational technological improvements will expand on the first game's cherished modding capabilities and bring the game's long-requested addition of multiplayer to fruition. As of soon, gamers will be able to experience the perils of space travel for themselves. There will be a subsequent unveiling of additional information regarding these attributes.
Final Words
A squad built KSP for Windows, macOS, Linux, PS4, and Xbox One. Players handle a "Kerbal"-staffed space program in the game. Hohmann can transfer orbits and orbital rendezvous with the game's realistic engine. Take-Two Interactive bought Squad in May 2017 and will upgrade console and PC versions.
Take-Two Interactive's Private Division introduced Enhanced Editions for Xbox One and PS4 in January 2018 and PS5 and Xbox Series X/S in September 2021. In March and May 2018, two downloads were issued. 2023 will bring Kerbal Space Program 2. We hope you have found all the information regarding the Kerbal Space Program 2: The Future Of Space Travel. For more latest information stay tuned with us here.