We have the release date for Star Wars: Jedi Survivor right here. Five years have passed since the events of the Fallen Order, and Cal Kestis is still fighting the Empire in one of the darkest eras in the galaxy.
Even though Cal Kestis went from Padawan to deadly Jedi Knight in Star Wars Jedi: Fallen Order, his predicament has only worsened. As the Empire's strength grows, Cal is forced to the galaxy's edge, where he must contend with new challenges. Find out when you can get your hands on Star Wars: Jedi Survivor, as well as what downloadable content (DLC) is available for pre-order.
Don't Miss This Opportunity to Play the Best Game Around:-
Jedi Survivor Release Date: When Can I Get?
On April 28, 2023, you can buy Star Wars: The Last Jedi Survivor. In order to improve performance, stability, polish, and most importantly the player experience, developer Respawn has decided to take an additional six weeks off.
Star Wars: Jedi Survivor Gameplay TGA 2022
Gameplay for Respawn's next Star Wars game was shown off at the 2022 event hosted by Geoff Keighley, creator of The Game Awards, showcasing the new adversaries you'll encounter in the game.
The protagonist, Cal Kestis, isn't simply hiding from the Empire because he's grown some facial hair; he's also actively seeking out conflict with its forces. The brand-new trailer has been uploaded on YouTube and can be viewed above.
Throughout the nine minutes of gameplay shown at the IGN First event, we saw Cal leap down mineshafts, battle local creatures with dual sabers, and take in Koboh's undoubtedly gorgeous scenery.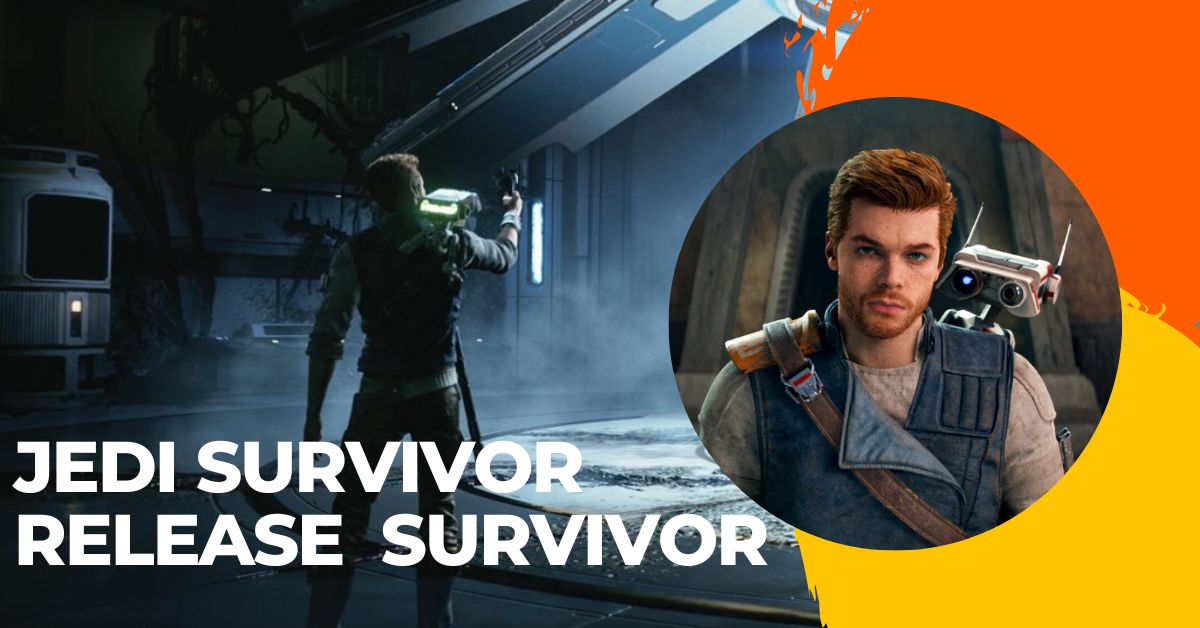 Speculation on the Star Wars Universe's Jedi Survivor
The game is set around 10 years after Revenge of the Sith, as we know that Survivor occurs five years after Fallen Order. At this time, the Empire is at its most powerful, and it faces little to no opposition.
In the teaser clip that came out in May, Cal's situation looked hopeless because he had apparently misplaced his lightsaber. An imperial senator, according to an interview posted on the canon Star Wars website, has taken possession of Cal's lightsaber.
Cal evaded capture despite being without his trusty laser sword when the senator struck a pact with a lightsaber user to find him. But, the official teaser showcases Cal's new lightsaber combat methods, so we know he eventually gets his hands on the iconic sci-fi blades again.
In the trailer's final segment, we see a man with only one arm being treated inside a Bacta tank, a cylindrical pod containing a liquid that may rapidly heal wounds. Many have theorized that this man is the left-handed Sith fighter seen in the trailer, but no one is certain.
Don't Miss This Opportunity to Play the Best Game Around:-
Star Wars: Jedi Survivor Pre-Order Bonus Content
The Star Wars: Jedi Survivor Steam page also showcased the in-game cosmetics that would be available to those who pre-order the game. All of these Obi-Wan Kenobi-themed extras are included in the regular edition if you preorder it now!
Cosmetics with the Hermit Name
Hermit Lightsaber Bundle
Collection of Blasters Called Combustion
There are three different cosmetic sets available in the Deluxe edition of the game, with two exclusive sets based on Han Solo and Luke Skywalker from A New Hope. The Galactic Hero and New Hero skin sets include the following items:
Cosmetics With a Scoundrel Flavor
Cosmetic BD-1, Rugged
Blaster DL-44 Set
Makeup Called Rebel Hero
Cosmetic BD-1 BD-Astro
Rebel Hero Lightsaber Bundle
And that's all there is to know about the upcoming release of Star Wars: Jedi Survivor. Check out the Star Wars: Jedi Survivor system requirements to make sure your computer can handle Cal's latest adventure. We also have a list of the finest PC games of all time, a remake of Dark Forces 2, and a list of the best Star Wars games if you can't wait till April to strengthen your connection to the Force.
Star Wars Jedi: Survivor Now Arrives April 28th pic.twitter.com/PNtsL6kmER

— EA Star Wars (@EAStarWars) January 31, 2023
We hope you have found all the relevant information Jedi Survivor Release Date: Speculating on the Story of Star Wars Jedi Survivor. For more latest news and information, keep in touch with us here.
Frequently asked questions
What month will Jedi: Survivor come out?
On April 28, 2023, you can purchase Star Wars Jedi: Survivor.
How long after Order 66 is Jedi: Survivor?
Star Wars Jedi: Survivor follows up five years after the events of Star Wars Jedi: Fallen Order according to the information published by Respawn Entertainment around the official announcement of the game.