Horizon Forbidden West DLC: Horizon: Forbidden West will have additional downloadable content in 2023 called Burning Shores, and the LEGO kit will still be sold alongside the game.
Burning Shores will send Aloy to the ruins of Los Angeles and Hollywood and will launch exclusively for PlayStation 5 on April 19, 2023, although also debut on PlayStation 4. The DLC will be exclusive to the newer console for technical and artistic reasons, and this choice was made to ensure the full realization of the team's vision.
We're thrilled to announce Burning Shores, our expansion to Horizon Forbidden West which sees Aloy pursue a sinister threat in the untamed wilds of Los Angeles, now a treacherous volcanic archipelago.

Coming to PlayStation 5 on 19 April 2023.

Read more: https://t.co/gyvXiMUYOg pic.twitter.com/jsdjXRGgDw

— Guerrilla (@Guerrilla) December 9, 2022
At The Game Awards 2022, a video for the DLC was unveiled, featuring cinematic imagery of the new area and Aloy riding the flying Sunwing machine above a post-apocalyptic version of the environment.
Walking in a Winter Wonderland! #BeyondTheHorizon #HorizonForbiddenWest pic.twitter.com/3yRuTUg527

— Guerrilla (@Guerrilla) December 12, 2022
The LEGO Group's set for Horizon: Forbidden West was one of the year's most unexpected releases, and it looks like it will be around until at least 2023.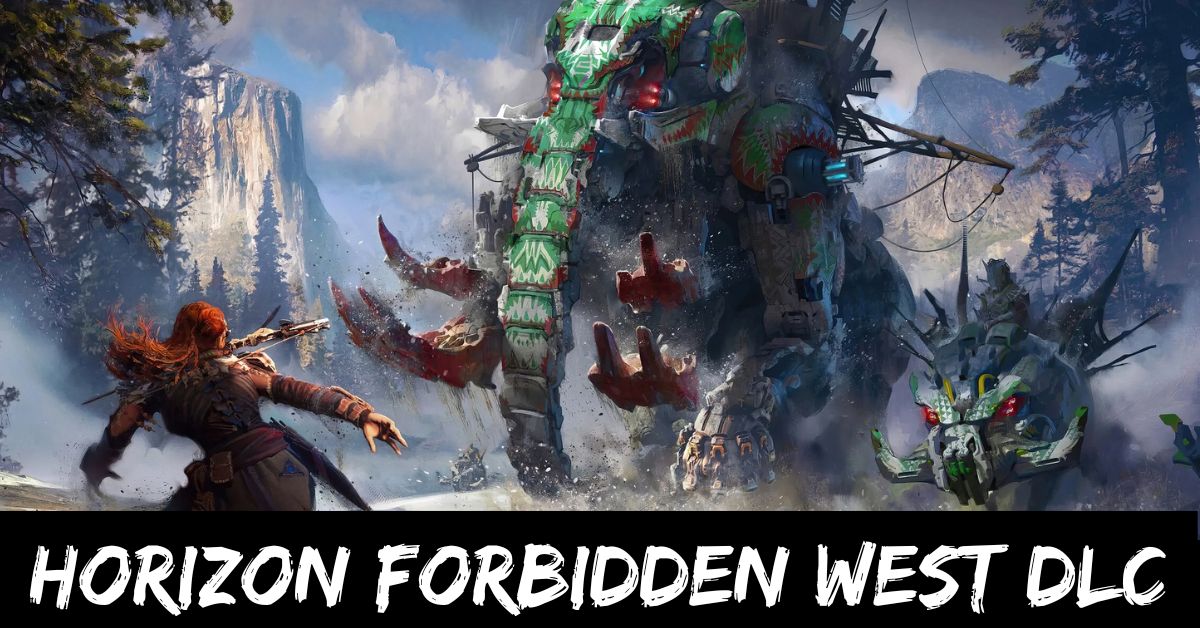 No further game-based models have been announced as of yet, but this DLC could give people who haven't already picked up 7698 Horizon Forbidden West: Tallneck a reason to do so. Notable on our recent list of the top Minifigures of 2022 was the special Aloy Minifigure.
Horizon Forbidden West DLC 'Burning Shores' coming to PS5 in 2023https://t.co/YPpIu12kG1 pic.twitter.com/O6a0kN9sq7

— Destructoid (@destructoid) December 9, 2022
Included in the trailer's last seconds is a massive Horus machine, which might serve as the basis for a future LEGO build based on Horizon: Forbidden West. A streaming series that takes place in the Horizon universe is also in the works.
Frequently asked questions
Will there be add-ons for Horizon forbidden West?
Our best guess is that the Horizon: Forbidden West downloadable content will be released somewhere in the first half of 2023. Throughout your travels in Horizon: Forbidden West, you'll come across a plethora of armor sets fit for Aloy.
Is HFW getting a DLC?
While numerous smaller patches have been released for Forbidden West since its release to address bugs and improve the game's quality of life, and a New Game Plus option will be added later in the year, this DLC pack will be the first of its kind.
How do I claim Horizon Forbidden West DLC?
Connect your PS5 to PlayStationTMNetwork. Horizon: Forbidden West is a PS5 game that may be located in the PlayStation Store or via Search; once located, it can be accessed using the system's Game Hub. Visit the Game Hub's upgrade offer page by selecting it from the drop-down menu. Click the "Download" button.
Is singularity the last quest in HFW?
Horizon: Forbidden West's Singularity is the next Main Quest after completing The Wings of the Ten. To put it simply, this is the last Main Quest in Horizon: Forbidden West. Everything you need to know about Singularity will be covered in our Horizon: Forbidden West guide.
Final Words: We hope you have found all the relevant information about Horizon Forbidden West DLC Is Coming in 2023 As Lego Set is Still Available for Purchase. For more latest news and information stay tuned with us here at Gameempress.com.