The last closed beta for Honkai: Star Rail is about to open to players. Even though there have been two prior betas, you do not need to have participated in either of them in order to participate in this third and final beta.
If you're a fan of Genshin Impact or Honkai Impact 3rd or just want to learn more about HoYoVerse's newest Gacha game, you've come to the right place! Below, you'll find information on when the final beta for Honkai: Star Rail will begin, how to sign up for it, and everything else we know about the upcoming expansion.
Similar posts:-
Honkai: Star Rail Final Beta Version Release: When Will Be Available? (UK Time, EST, CST, PST)
On February 10 at 2 am GMT, we'll be releasing the final beta for Honkai: Star Rail. Due to the time difference, those in the United States will be able to enjoy its release on Thursday, February 9 at a more reasonable hour.
Looking forward to seeing more Honkai Star Rail with your favorite streamer?
Participate in the Twitch Drops event for a chance to win the exclusive HoYoLAB avatar frame and access to the Final Closed Beta!

Start time: 2/10 10:00 AM (UTC+8)

More info: https://t.co/Tm8aj8owni pic.twitter.com/SUDikdUqmN

— Honkai: Star Rail (@honkaistarrail) February 9, 2023
The Honkai: Star Rail final beta will be available in the following time zones:
UK: 2 am (GMT) (GMT)
Time in Europe: 3 a.m. (CET)
US Eastern Time Zone: Thursday, February 9 at 9 o'clock (EST)
Time Zone -8: Thursday, February 9 at 6 p.m. (PST)
Australian Standard Time (AEST): 1:00 PM (AEDT)
Local Time in New Zealand: 3 pm (NZDT)
JAPAN 11 AM (JST)
Honkai: Star Rail Final Beta End Time
The last beta for Honkai: Star Rail lasted for two weeks, but there have been no announcements regarding when the beta will end.  Therefore, we anticipate it will go on for at least two weeks, with the earliest end date being an unconfirmed Friday, February 24th. When the official end date of the beta period is announced, we will post it here.
Honkai: Star Rail: How to Access Final Beta Version
There is still time to join the Honkai: Star Rail beta, despite the fact that the primary entry point has closed. There will be future chances to participate in the beta, so don't worry if you weren't selected.
Those who were selected to participate in the beta have begun receiving emails with information about the beta's release date, the platforms that will be supported, and the server they should use.
This might be a PC, iOS, or Android device, depending on your permissions. When the beta is available, follow the link in the email to find out what features you have access to.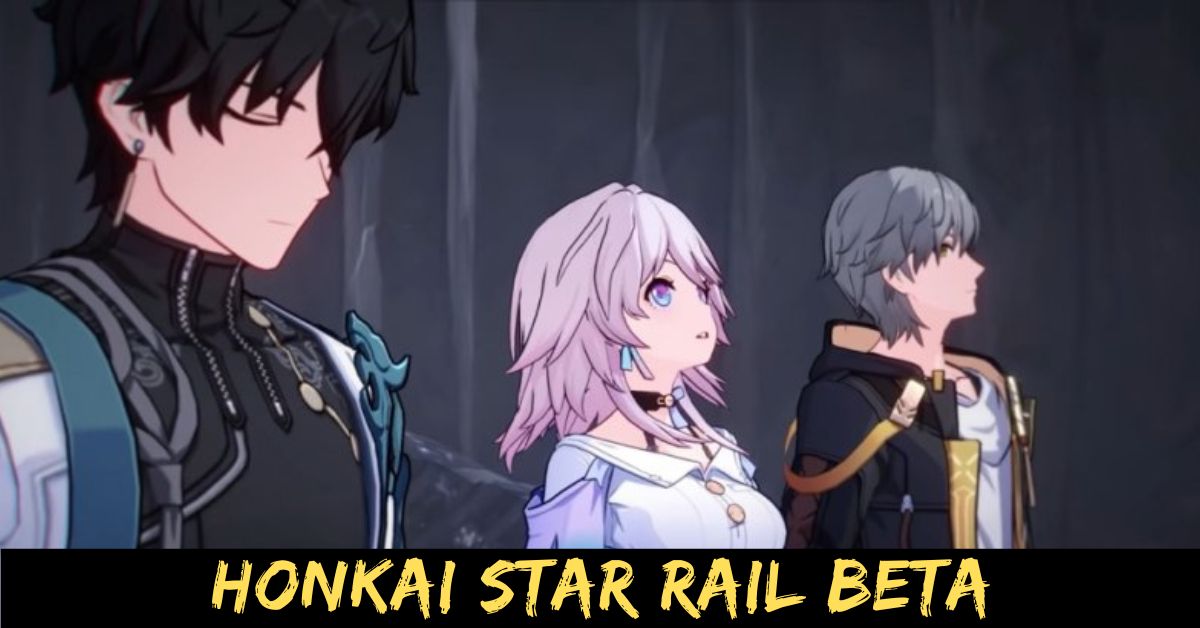 There are still opportunities to participate in the last Honkai: Star Rail beta, even if you weren't selected or couldn't join at the start. If you were too late to join up for the beta, your best bet is to take part in Twitch Drops.
Linking your Honkai account with Twitch requires pre-registering for the game and then visiting the Honkai website. You may accomplish both of those things on the same page before you connect your Twitch account.
Then, and only then, can you watch the game being streamed on Twitch and click the 'Link and activate Twitch Drops' button to receive a free avatar frame.
However, keep in mind that this method of gaining admission to the PC final beta is only available to the first 20,000 users who successfully link their accounts and activate Twitch Drops. Twitch Drops for qualifying broadcasts of Honkai: Star Rail won't be made accessible until the beta begins and players start streaming the game.
Participating in an event on the official Honkai: Star Rail Discord channel is a second, extremely confined route to the final closed beta. However, this is only available for the first 100 beta testers. Participating in the 'Onward to the Universe' event on Honkai: Star Rail's Twitter is the final (for now) option to enter the beta.
To learn more about how to join the last closed beta, visit the official FAQ page for the event. Watch for openings to gain entry and seize them fast. Pre-registration for the complete game is now available on Mobile and PC.
Read more:-
What Can We Expect From the Final Beta Release of Honkai: Star Rail?
Here is everything we know about the new features in the final beta of Honkai: Star Rail.
Modify the phone's camera and texting capabilities
Pom-Pom has a brand-new outfit.
The new assistance is available from Pom-Pom if you ask nicely
If your Trailblazer level has grown since your last visit to the Express, you will be eligible for some sweet bonuses.
Special event for Discord Trailblazers: 100 additional beta slots available!

Event period: Starting today until 2023/02/13 23:59(UTC+8)

● Participate in the event on Discord: https://t.co/6VXIN2ApWs#HonkaiStarRail pic.twitter.com/7D9K1L2KcY

— Honkai: Star Rail (@honkaistarrail) February 10, 2023
It's not clear if you'll be able to visit these locations in the beta, but recent blog postings do suggest that you'll have a lot of freedom to explore Xianzhou and the Luofa and partake in a variety of activities, such as:
Central Starskiff Haven
Cloudford
Navila the Stargazer
Astrum Palace
Weird Chinese Places: Jade Gate
Brilliant Lounge
Number of Purchases at Each Grocery Store
Booths Selling Food
Concession Stands
Cultural expressions of the people
Constructing More and More Starships
The Street of the Star-Watchers
We hope you have found all the relevant information about the Honkai Star Rail Beta Release Date, End Time, and Access Final Beta Version. For more latest news and information keep in touch with us here at Gameempress.com.
Frequently asked questions
When is the official release of Honkai star rail?
The information was culled from the App Store's official purchase page for Honkai Star Rail, where a projected release date of April 26, 2023 was displayed.
Where to play honkai star rail?
Pre-registration is now available in the Google Play Store for Android users. Just like the rest of HoYoverse's games, Honkai: Star Rail will include cross-save and cross-play functionality so that gamers can play on the platform of their choice.
Is honkai star rail free to play?
Honkai: Star Rail, a free-to-play space fantasy role-playing game developed by miHoYo, is now available for pre-registration on PC (through the official website and Epic Games Store), iOS (via the App Store), and Android (via Google Play).