The video game Hogwarts Legacy, which is based on Harry Potter, is almost ready for release. As a result of this, more and more of the game is becoming public knowledge.
This is due to players breaching the regulations in order to gain an early copy of the game, whether they did so by following the proper procedures but then breaking them or by following the incorrect procedures but still breaking them. Players now have an answer to the question of whether or not Hogwarts Legacy includes Wand Customization in the game as a result of this.
Read more:-
Hogwarts Legacy Wand Customization: Discover Your True Potential
Wands play an evident and significant role in Hogwarts Legacy, as they do in any other aspect of the Harry Potter universe. It is similar to the lightsaber that the characters in Star Wars use to channel their magical strength in order to release it at the appropriate moment.
Wands have already been demonstrated to be a part of the game, although it has not been really confirmed how precisely they may look in the game.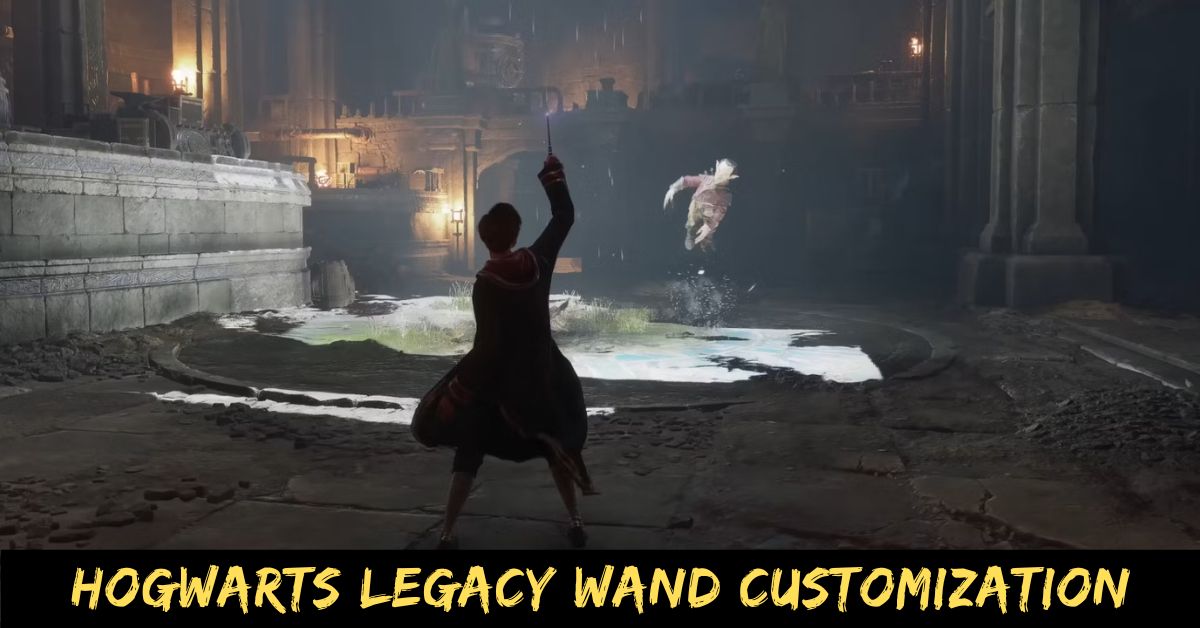 A recent trailer featured a scene in which the player's character could be seen in Ollivander's Wand Shop. That's right, I'm talking about the one from the movies. This suggested that the player would enter that room at some point in the game and retrieve their wand.
The question of whether or not there would be the ability to personalize wands in Hogwarts Legacy appears to have been answered, and the answer appears to be yes.
There will be several different types of base wands available for gamers to select from. After that, at various points in the game, they will be given new handles. Although the precise coloring has not yet been determined, it appears that there may be some variation.
In addition, users can utilize their own wands in the game by linking their Wizarding World accounts to their PlayStation accounts and importing them into the game. This is undeniably a thoughtful addition made by the developers.
Similar posts:-
Many fans of the Harry Potter series are excited about the upcoming release of Hogwarts Legacy because it will allow them to experience their favorite universe in an open-world format.
It's almost time. #HogwartsLegacy pic.twitter.com/d2wmwwwvRH

— Hogwarts Legacy (@HogwartsLegacy) February 5, 2023
We hope you have found all the relevant information about the Hogwarts Legacy Wand Customization: Discover Your True Potential. For more latest news and updates stay tuned with us here.
Frequently asked questions
Can you choose your own wand in Hogwarts Legacy?
You get to pick your own house, wand, speech, rearing of beasts, adventuring, broom flying, and so on. The story, however, is complicated and nuanced. Each action is part of a larger strategy that ultimately benefits all participants.
Does Hogwarts Legacy have character Customisation?
With Legacy's extensive customisation options, players may truly immerse themselves in the life of a Hogwarts student, from selecting their character's skin tone and facial structure to a wide variety of clothing and accessory options.