Although J.K. Rowling had no hand in creating Hogwarts Legacy, her anti-trans sentiments shocked many of the people who did. Some gamers are confused by Rowling's trans views in 'Hogwarts Legacy.'
Some developers had second thoughts about working on the game after Rowling's comments regarding transgender individuals in the summer of 2020. As a result of the scandal, some Avalanche workers started looking for new employment, while others campaigned for an official admission of the situation.
In an all-staff meeting, Warner Bros. Interactive Entertainment president David Haddad instead stated that Rowling was entitled to express her personal opinion.
Continue reading:-
Transforming the Wizarding World: Hogwarts Legacy Studio Takes a Stand Against Transphobia
A transgender character was added to the game after much deliberation, according to four sources familiar with the matter who spoke with Bloomberg. Sirona Ryan, a bartender and one of the game's non-playable characters, has transitioned from a guy to a woman. Players can experiment with different voices, body shapes, and dormitory options in the game's character maker.
Thanks to YOU #HogwartsLegacy is officially the #1 Single Player game ever on @Twitch with 1.28M peak concurrent viewers at launch. pic.twitter.com/xRebFwUqD4

— Hogwarts Legacy (@HogwartsLegacy) February 9, 2023
"We wanted to make a game that felt welcoming and inviting to everyone," said Troy Leavitt, formerly a designer and producer on Hogwarts Legacy told Bloomberg. "It was a way to extend the invitation a little wider so that more fans could see themselves represented in the Wizarding World."
Rowling wasn't directly involved in the project, although her firm, the Blair Partnership, did collaborate on creative decisions with the developers.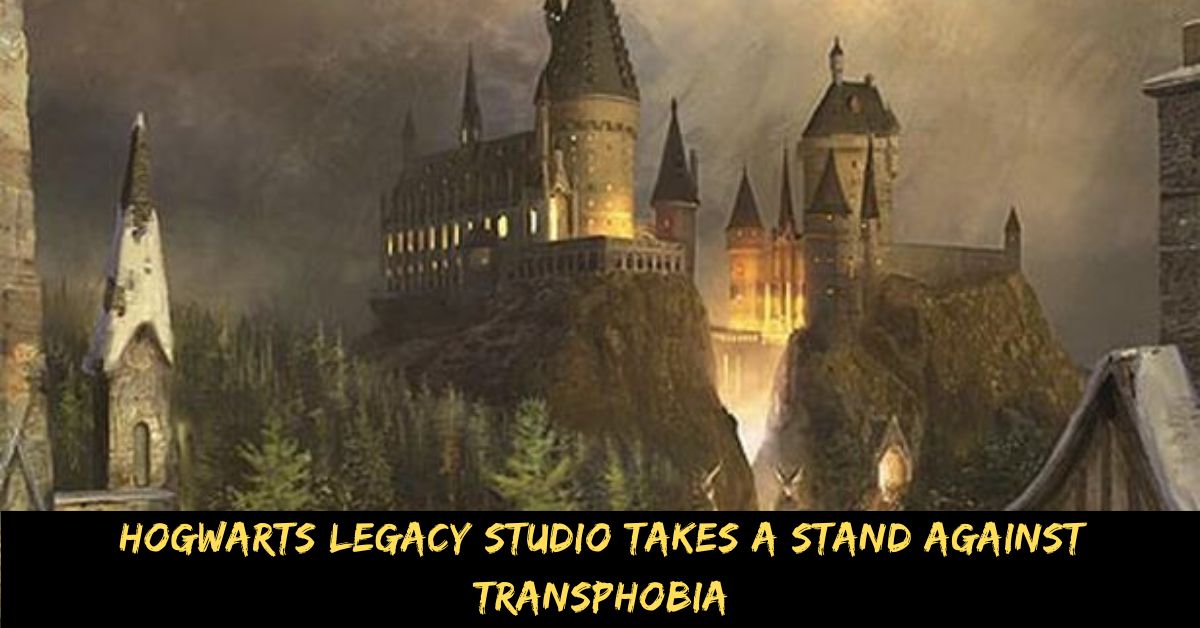 A Warner Bros. spokesperson said
"offering players choices in the way they play the game is an element that we have worked on since the start of development. The Character Creator is just one example of that and of course, the large, diverse cast of characters present throughout the game has also had a huge amount of thought from Avalanche, Warner Bros. Games, The Blair Partnership, as well as counsel from outside D&I experts."
Similar posts:-
Your time is almost here, how will you prepare for your legacy? Play #HogwartsLegacy this Friday to hear Amelia Gething and many other familiar voices around Hogwarts! pic.twitter.com/tW0vmCvBng

— Hogwarts Legacy (@HogwartsLegacy) February 8, 2023
We hope you have found all the relevant information about Transforming the Wizarding World: Hogwarts Legacy Studio Takes a Stand Against Transphobia. Stay tuned with us here for more latest news and updates.
Frequently asked questions
Where do you play Hogwarts Legacy?
The game takes place in the same fictional realm as the Harry Potter books—the Wizarding World. Released in 2023, Hogwarts Legacy is playable on PS4, PS5, PC, Xbox One, Xbox Series X/S, and Switch. Review scores for the game were mostly positive.
What is the new Harry Potter game?
Hogwarts Legacy, an open-world action role-playing game set in the universe of the Harry Potter books, will be released on February 10, 2023. Check out our site for the most up-to-date information and trailers. What you leave behind is up to you. Do a device restart if playing doesn't start automatically.
How much is Hogwarts Legacy?
Hogwarts Legacy will cost $69.99 on PlayStation 4 and 5, $59.99 on Nintendo Switch, $59.99 on Xbox One, $69.99 on Xbox Series X/S, and $59.90 on PC.