Some concept art for one of Half-Life 2's most recognizable weapons has been making the rounds on social media recently. The gravity rifle, which can lift things and throw them at advancing foes, is one of the weirdest weapons in any first-person shooter.
And, of course, it didn't start out looking like it does now; lengthy production cycles usually imply that things get changed over the course of time, and that's certainly the case with video games and pretty much any other form of amusing media.
When discussing Half-Life, the question of whether or not a new main series installment will be released inevitably arises. Even if the third chapter of the trilogy is one of the most anticipated trilogies in gaming, it is unlikely that Valve will continue the adventures of the mute scientist-turned-alien-fighter.
Similar posts:-
Half Life 2 Leak Images Show Gravity Gun in its Early Stages
It's unfortunate, especially considering that Episode 2 leaves off on a major cliffhanger and viewers have no idea what occurs next in the tale. While it's unfortunate that a third game probably won't ever be developed, at least we have Half-Life 2 and the incredible fun that can be had with the gravity gun.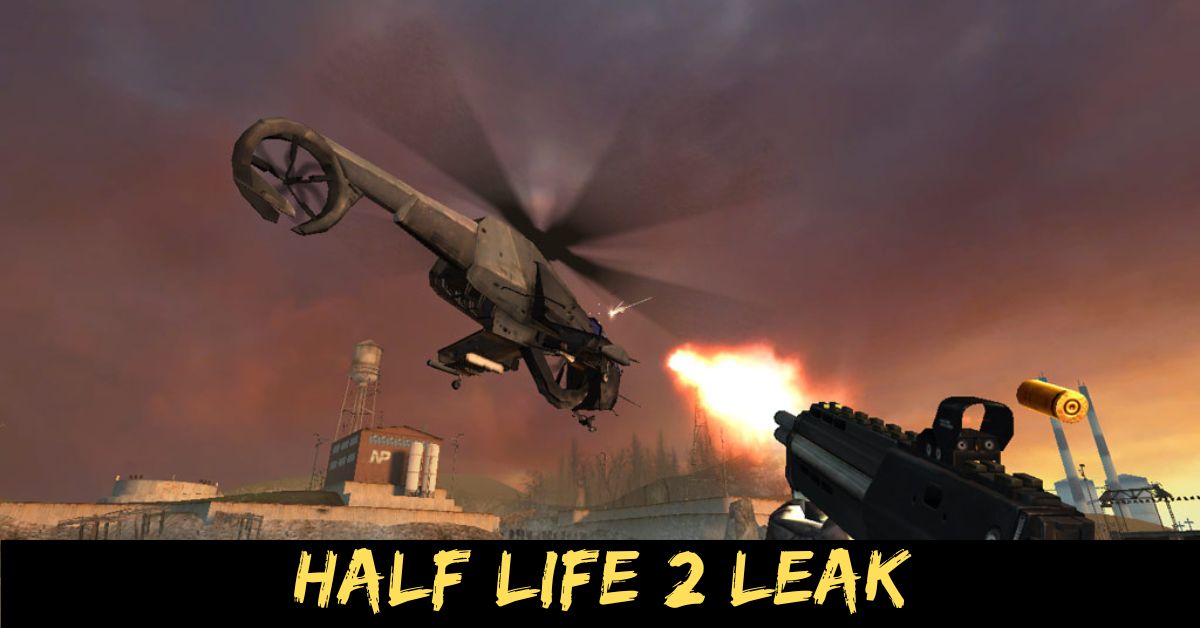 Five years before the game's debut, in 1999, a Twitter user going by the name Richter Overtime tweeted photographs of the gun. It portrays the weapon as something more blocky and "alienesque" in appearance. It appears to have been inspired by concept art for Eli Maxwell, a character who was ultimately omitted from the sequel.
Since Half-Life was such a groundbreaking first-person shooter, a sequel was inevitable. The game is up there with Doom and Quake in terms of originality and pushing the genre and gaming in general to new places. Half-Life 2 followed its predecessor by only a few years, yet its impact on the industry has been nearly as great.
PSA: The "Half-Life 2 Beta" is not a real game you can download and play from start to finish.
Please stop fantasizing about Valve's trash and shitting on the final product for not being as good as the imaginary game you invented in your head! pic.twitter.com/RqaoAoYYuw

— Richter Overtime (@richterovertime) July 6, 2022
Despite this, there has been no announcement regarding Gordon Freeman's possible comeback. Yet, there are whispers that Valve is working on a real-time strategy game based on Half-Life called Citadel. Although the concept art for the gravity gun is intriguing and provides some insight into the game's early design, it isn't quite as satisfying to fans as the promised third installment.
Read more:-
You can play Half-Life 2 on your mobile device, desktop computer, PlayStation 3, Xbox 360, or Xbox One now.
We hope you have found all the relevant information about the Half-Life 2 Leak Images Show Gravity Gun in its Early Stages. For more latest news and information, stay tuned with us here for more latest news and updates.
Frequently asked questions
When did Half-Life 2 leak?
On October 7, 2003, hackers released a partially finished copy of Half-Life 2 onto the internet, which has since been known as the Half-Life 2 leak or Half-Life 2 beta by the community.
Who was the guy who leaked Half-Life 2?
The source code for a game that had been in development for the last five years was discovered online in October of 2003. A German guy by the name of Axel Gembe was identified as the individual responsible for the leak of the acclaimed first-person shooter game Half-Life 2 developed by Valve.