God of War: Ragnarok on Playstation Sold 5 Million Units: God of War: Ragnarok, published by Sony, has broken sales records for the PlayStation 4. The firm stated on social media that the game had sold 5.1 million copies in its first week, making it the "fastest-selling first-party launch title in PlayStation history."
Congratulations to @SonySantaMonica for making God of War Ragnarök the fastest-selling first party launch game in PlayStation history! 🪓 pic.twitter.com/NPgN6YHRnQ

— PlayStation (@PlayStation) November 23, 2022
God of War: Ragnarok on Playstation Sold 5 Million Units
Sales of the PS4 and PS5 together are included through November 13. Before this, the PlayStation game with the quickest sales was The Last of Us Part II, which sold 4 million copies in three days.
The Marvel video game Spider-Man sold 3.3 million copies in its first three days on sale, and God of War, released in 2018, sold 3.1 million copies in its first three days. Unfortunately, we don't know how those games performed in their first weeks of release, so we can't draw any firm conclusions about how they compare to Ragnarok.
Does PlayStation take L's pic.twitter.com/ULpVquPR8f

— DomTheBomb (@DomTheBombYT) November 23, 2022
Sony has been silent on the production and marketing expenses for God of War: Ragnarok. Getting LeBron James, Ben Stiller, and John Travolta together to advertise the game probably didn't come cheap.
It's hard to put a dollar amount on the game's commercial success, but "5 million copies sold in a week" certainly sounds impressive. GameSpot gave God of War: Ragnarok a perfect score of 10 in their review, and the general consensus seems to be that it is a critically acclaimed game.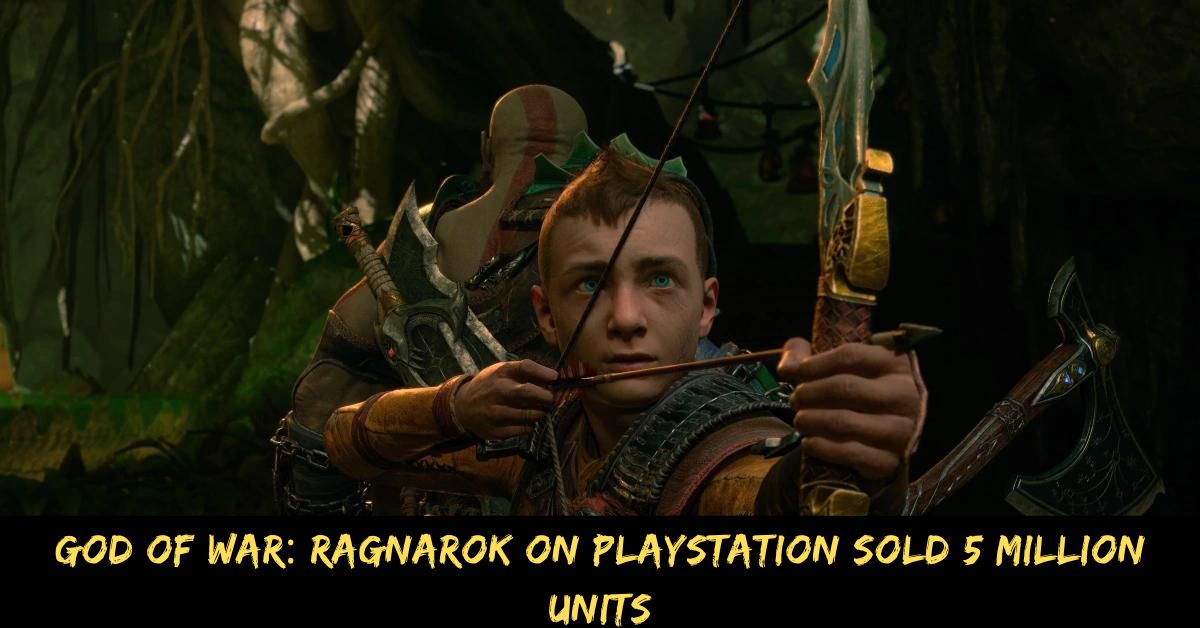 Developer Santa Monica Studio has no intentions to continue supporting Ragnarok with post-launch DLC despite the game's strong sales performance.
— Leandro Gillibrand (@LeandroRojasGil) November 23, 2022
Absolutely loving it. 🔥 My GOTY. pic.twitter.com/Nc4dFF9Ps0

— Brian Emeka (@Iambrianemeka) November 23, 2022
The 2018 God of War, which has sold over 23 million copies, is a long way ahead of Ragnarok. The PC release of that game was likewise a success. Ragnarok's PC release has not been announced at this time. It will probably be another year before it makes it to PC, if at all.
Frequently Asked Questions
Can I Play God of War Ragnarok on Ps4?
God of War Ragnarök is now available on PS4 and PS5, so you may be wondering how it looks.
Will God of War Ragnarok Be Free on Ps4?
PS4-to-PS5 update for God of War: Ragnarok
God of War: Ragnarok's upgrading from last-gen to current-gen won't be free. Digital upgrades from PS4 games to PS5 will cost extra.
Is God of War Ragnarok Exclusive to Playstation?
Asura Ragnarok is the generation's highest-rated PS4 exclusive. God of War Ragnarok is the highest-rated PS4 exclusive to this generation.
Final Words: We hope you have found all the information about the God of War: Ragnarok on Playstation Sold 5 Million Units in Its First Week. For more latest news and information stay tuned with us here at Gameempress.com.