Ghostwire Tokyo: PlayStation 5 Console: It may have gone without saying, but now there's official artwork announcing the Xbox One version of Ghostwire: Tokyo, which is currently exclusive to the PlayStation 5. Just before Microsoft bought over Bethesda, the developer made a series of timed exclusive deals with Sony to release certain games on the PlayStation 5 first.
Among these were the exclusive to the PS5 platform this year, Ghostwire: Tokyo, developed by Tango Gameworks, and the critically acclaimed 2021 first-person shooter Deathloop.
PS5 exclusive Ghostwire Tokyo is also reportedly listed as an Xbox game on the walls of Bethesda's London office, according to newly discovered photos.

This implies the game will follow in Deathloop's footsteps and come to Xbox next year.https://t.co/EWk38yBFMa pic.twitter.com/ZRg22RSUym

— VGC (@VGC_News) November 3, 2022
Ghostwire Tokyo: PlayStation 5 Console Exclusive Confirmed for Xbox
Reviews for Ghostwire: Tokyo wasn't quite as enthusiastic as those for Deathloop, but the game nevertheless garnered generally excellent feedback and stands out as one of the few next-gen exclusives available two years after the release of the PS5 and Xbox Series X.
It has long been expected that, after Microsoft's purchase of Bethesda, Ghostwire: Tokyo will be released for Xbox systems, despite the fact that all of the marketing has focused on the PlayStation 5 version. Now, thanks to a sighting of official artwork at Bethesda's publishing headquarters in London, that's no longer the case.
Noted An Xbox insider named "Klobrille" has shared a photo of Bethesda's London headquarters, which is decked with key art from the company's different games, on Twitter. Each piece of artwork has an accompanying text that provides context on the game, such as the studio behind it, the year it was released, and the platforms it was made for.
Aside from PC and PS5, the Xbox Series X is also listed as a supported platform for Ghostwire: Tokyo on the game's official wall.
#GhostwireTokyo comes exclusively to PlayStation 5 consoles March 25. Digitally pre-order the Deluxe Edition on the PlayStation Store and play the full game 3 days early. pic.twitter.com/JNqNhisQls

— Ghostwire: Tokyo (@playGhostwire) February 5, 2022
Ghostwire: Tokyo may be coming to Xbox Series X in 2022, but fans shouldn't get their hopes up just yet. Since it was previously announced that Ghostwire: Tokyo would be exclusive to the PlayStation 5 for around a year, the Xbox Series X would have to wait until after March 25, 2023, to get it.
If Ghostwire: Tokyo receives the same treatment for its Xbox release as Deathloop, we should expect minimal fanfare around its Series X premiere.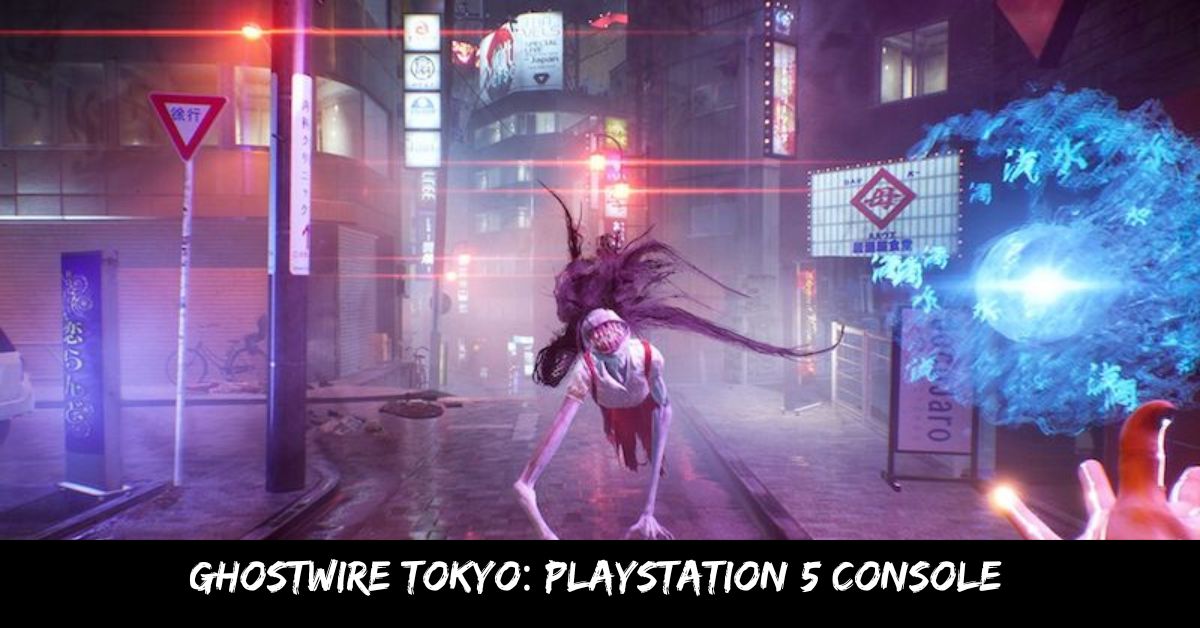 Ghostwire: Tokyo, whenever it arrives for Xbox Series X, will most probably be available as a day one Xbox Game Pass title. Phil Spencer, the head of Xbox, has stated that acquiring Bethesda was done in part to get more games for the Game Pass subscription program, thus it seems unlikely that Ghostwire: Tokyo would be an exception.
There's no reason to expect Ghostwire: Tokyo to be any different than Deathloop, which was added to Game Pass on the same day it became available for Xbox One and Xbox 360.
Check out this awesome fanart of Akito and KK by @PTT_zombie96, celebrating Ghostwire: Tokyo receiving the PlayStation Partners 2022 Japan Asia Users' Choice Award 🎉 pic.twitter.com/TQoVJeDpgs

— Ghostwire: Tokyo (@playGhostwire) December 16, 2022
Bethesda's timed-exclusive deals with PlayStation will cease with the release of Ghostwire: Tokyo on Xbox. In the future, Bethesda will release games exclusively for the Xbox Series X system, and they will be available on Game Pass from the start.
Strike up a cheer for Sports Day with the "Ouendan Leader" costume and "Rah! Rah! Rah!" Photo Mode emote, now available FREE for all #GhostwireTokyo players 🙌 pic.twitter.com/irZs1RVUsP

— Ghostwire: Tokyo (@playGhostwire) November 17, 2022
Two such games are the open-world role-playing game Starfield and the co-op shooter Redfall. There are now released versions of Ghostwire: Tokyo for PC and PS5, with a version for Xbox One Series X in the works.
Frequently asked questions
Will Ghostwire: Tokyo come to Xbox?
A piece of artwork discovered at Bethesda's publishing headquarters reveals the Xbox Series X version of a PlayStation 5 console exclusive title. Although it may have been obvious all along, the Xbox One S version of the PlayStation 5 exclusive Ghostwire: Tokyo now has official artwork.
What console is Ghostwire: Tokyo on?
Tango Gameworks and Bethesda Softworks have collaborated on an action-adventure game called Ghostwire: Tokyo, set to be released in 2022. On March 25, 2022, the game was launched around the world on PlayStation 5 and Windows as a timed exclusive that would last for a year.
Is Ghostwire: Tokyo on Xbox Series S?
Wall art from Ghostwire: Tokyo can be found in the new international publishing headquarters of Bethesda Softworks in London, and it already lists Xbox Series X|S as the platform.
Will Ghost Wire come to Xbox?
The possibility of Ghostwire: Tokyo coming to Xbox Series X|S shouldn't shock fans, given that Microsoft purchased Bethesda Studios at the beginning of this year. Starfield, one of Bethesda's largest titles, is currently in development and will be an Xbox One launch exclusive.
Final Words:  We hope you have found all the relevant information about the Ghostwire Tokyo: PlayStation 5 Console Exclusive Confirmed for Xbox. For more latest news and information stay tuned with us here at Gameempress.com.