Fortnite Down: After an amazing, if somewhat too long, live event in which the Chapter 3 map was destroyed and the new Chapter 4 map was pieced together with the help of the Paradigm, Fortnite has been taken offline.
Downtime for v23.00 #FortniteChapter4 has ended!
Read all about what's new:

Creative: https://t.co/3fhXRnOLND
Fortnite X UE5: https://t.co/oFpXYAuzqi
Battle Royale: https://t.co/aS1Xg6nyxb

— Fortnite Status (@FortniteStatus) December 4, 2022
Read more:-
Fortnite Down
It was a wonderful event overall. You're simply floating in space, and Zero Point is surrounded by a number of tiny islands.
You were tasked with amassing energy orbs and directing that energy toward the Zero Point for Paradigm to employ in the Map she was building. You had to search the world for orbs and perform several challenges and minigames, such as:
Props, like flamingos, that coordinate with the islands in the water.
Watching reruns of old live shows, like the rocket launch and the mech vs. monster fight.
Perform tasks for NPCs like "Build a snowman," "Throw a chicken into the Zero Point," and so on.
There's no certainty in how long it'll take… but the Island needs reforging and assistance is required.#FortniteFracture pic.twitter.com/oEyP4iVv2Y

— Fortnite (@FortniteGame) December 3, 2022
Exploration opportunities and potential orb locations expanded as the Paradigm pulled in other islands. By the end of the competition, I scored around 44 points.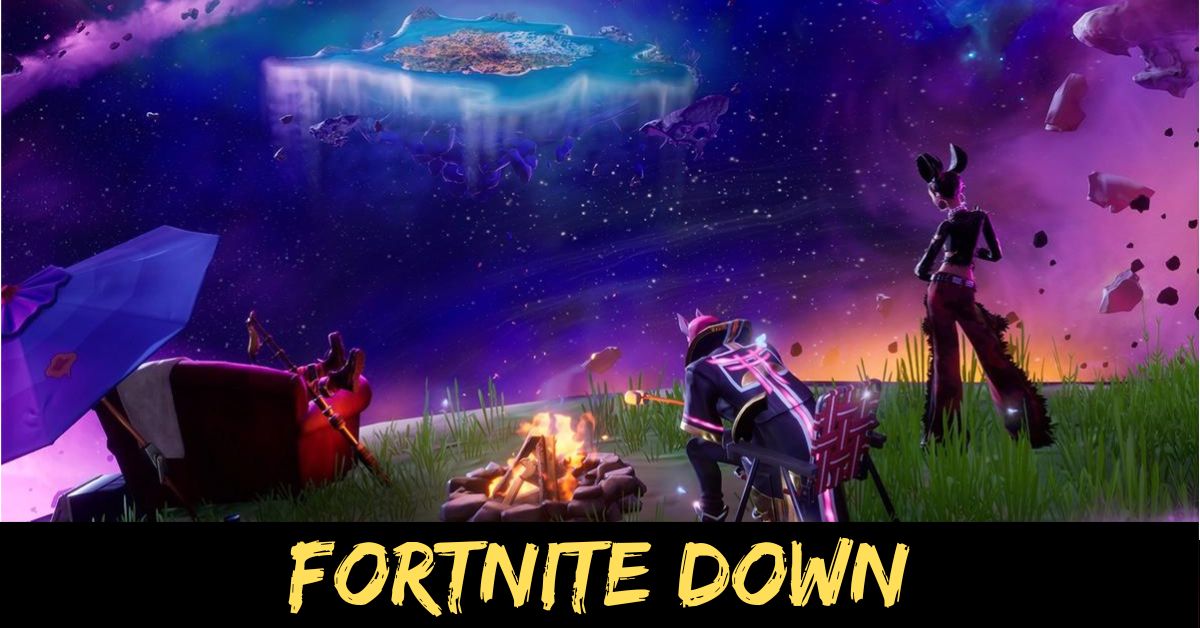 The entire event was captured on camera, but unfortunately, it is now unusable due to a malfunction. The whole thing has me quite annoyed at the moment.
Read more:-
During the closing cinematic, we caught a glimpse of Geralt of Rivia, Mr. Beast, the Hulk, DOOM Guy, and what appear to be Teenage Mutant Ninja Turtles and characters from Toy Story—all skins I wrote about leaking before the event.
Don't fall to pieces… fight for the fate of the Island.https://t.co/GFvZcJ1uEP pic.twitter.com/Rv0KEEXF8k

— Fortnite (@FortniteGame) December 2, 2022
We are aware that players are currently experiencing issues logging into Rocket League and Rocket League Sideswipe.

We are currently investigating the issue and will update accordingly.

You can check the current status here: https://t.co/14EQFGpmEC pic.twitter.com/BsH1LgU6NX

— Rocket League Status (@RL_Status) December 3, 2022
Frequently asked questions
How long is the Fortnite Chapter 3 live event?  
The event, which featured a half-hour minigame sandwiched between two cinematic sequences, lasted nearly an hour – the longest Fortnite event to date, paying homage to the company's namesake.
When can you play Fortnite Season 4?
Specifics on when and where something will take place in real-time and other pertinent information. Season 1 of Fortnite Season 4 begins on Sunday, December 4, 2022.
What time is Fortnite available to play?
Fortnite servers are likely to go up around 6 AM PT / 9 AM EST / 2 PM GMT. While Epic is yet to officially express when the game is going to be playable again, the above timeframes are based on recent Fortnite events and when the game is anticipated to return to normal, however, this could change.
Final Words: We hope you have found all the relevant information regarding the Fortnite Down: When It Returns and What Exactly in the Fractured Live-event. For more latest news and information stay tuned with us here at Gameempress.com.