The trailer for Patch 0.13 for Escape From Tarkov was published earlier today by developer Battlestate Games. The patch would include The Streets of Tarkov, a much-anticipated map. Since the Town, Suburbs, and Terminal have not yet been unlocked, this would be the game's ninth playable map.
While information about the map is still scarce, a lot may be gleaned from the teaser. Before anything else, it seems that the map covers just the area of one or two blocks. The size of four blocks is entirely possible. As the name suggests, the city's streets and important roadways are the main focus of this map.
Roads, automobiles, and buildings characterize most of this map's metropolitan setting. So far as I can recall, this is our first look at Tarkov proper. Players will spend much of their time exploring the city's streets, but they will also have access to several structures. We may not be able to go into every building, but we will visit many exciting locations.
Apartment complexes, convenience stores, workshops, and hotels may all be seen in the video. Since the map's loot is probably housed inside, players must go from building to building in search of plunder. When it comes to gunfights, players have the option of engaging in either close-quarters or long-range encounters.
Close-quarters fighting within buildings is more probable than street brawls, which may include fighters at medium and long ranges. Whether the game is played mainly outside or inside will dictate how the players should outfit themselves. Players are seen employing under-barrel grenade launchers in the trailer.
This connection has been the subject of many tips, and it will be invaluable on these streets. Finally, we were given a sneak peek at the Lighthouse merchant inside the map. Along with the new Scav boss, Zryachiy, he is expected to arrive in this patch.
We don't have any information on when this update will be released. Although no date has been set, it'll probably be released sometime following the wipe. We will send it your way as soon as we get additional information.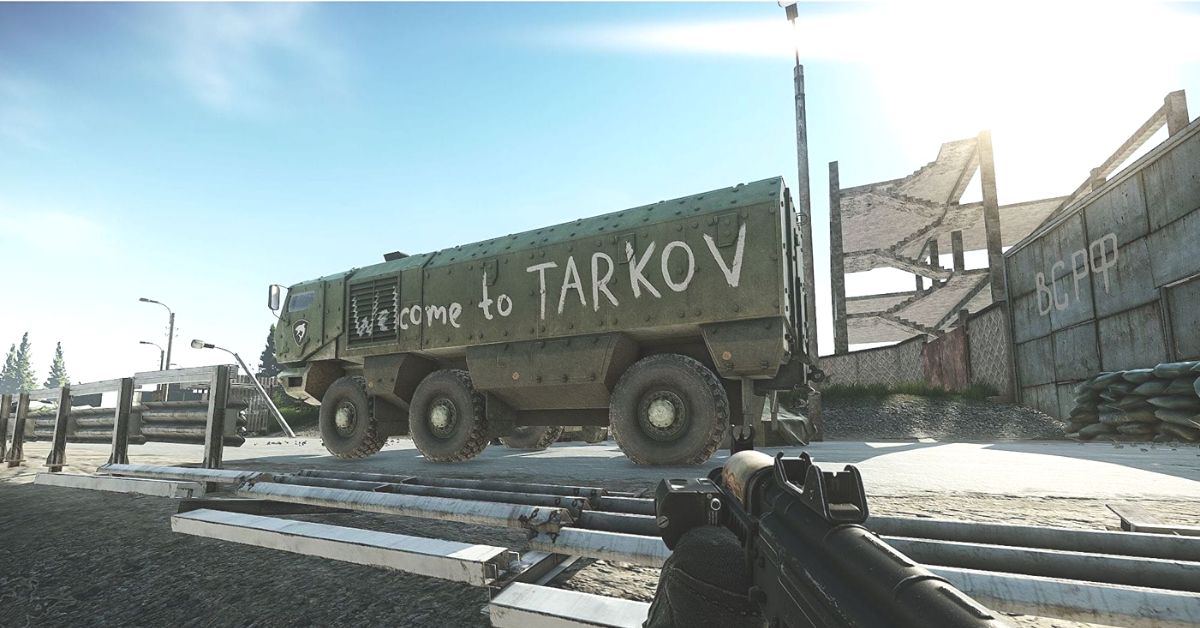 This game may be played on a personal computer. Check out our gaming news articles for more breaking stories about the gaming industry.
There has been no announcement of a release date as of yet. Studio Head Nikita Buyanov has tweeted that the game will be available "before fall," providing optimism for the anticipated release date.
Now that we're well into fall and October is almost gone, we can only hope that the update will arrive before the end of the season, which would put the release of Streets of Tarkov on November 30 at the earliest. Take everything with a grain of salt since Buyanov's plan to release the upgrade before Autumn didn't pan out.
Read more:-
Streets of Tarkov Features
Streets of Tarkov's "enormous scale raids" are the game's central gameplay element. The maximum number of players in a raid at once is 40. Given the magnitude of the task involved in ensuring Streets of Tarkov can support so many players, it seems probable that this is holding back the update.
0.13 Patch trailer (feat. the Streets of Tarkov)#EscapefromTarkov https://t.co/P1tR6jAskW pic.twitter.com/NklTSofh5s

— Battlestate Games (@bstategames) December 26, 2022
According to Buyanov: "It will continue to be enormous concerning the number of buildings and areas to explore, and it will be regularly updated and enlarged until the final [edition].
Continuing, Buyanov said, "Getting the game viable in terms of performance and network performance is now my top priority since I previously stated that it would be possible to play with 30 or 40 PMCs and a large number of Scavs and monsters.
Frequently Asked Questions
Is Streets of Tarkov coming?
Streets of Tarkov is an upcoming location in Escape from Tarkov. It will be the ninth location that is added to the game.
Is the city of Tarkov a real?
Escape from Tarkov is set in the fictional city of Tarkov, the capital of the Norvinsk Special Economic Zone in Northwestern Russia, between 2015 and 2026.
Where is Tarkov city located?
Tarkov is a city in the Russian Northwest, a municipal entity within the Norvinsk region, and one of the two principal cities of the Norvinsk Special Economic Zone.
We hope you have found the information relevant. For the latest news and information, stay tuned with us here at Gameempress.com.