Elden Ring 2023 May Regain Dominance: After its release in February 2022, "Elden Ring" immediately became one of FromSoftware's most successful products, and its nearly 12-month lifespan attests to its staying power.
Even though "Elden Ring" was named Game of the Year at The Game Awards after months of being one of the highest-rated games on Metacritic and achieving new sales records for FromSoftware, the studio has no plans to halt development. "Elden Ring" is one of the few games that lives up to its billing.
Read more:-
Elden Ring 2023 May Regain Dominance in the Gaming Industry
The director's remarks at the 2022 Game Awards have reignited the game's buzz. Hidetaka Miyazaki is a familiar face to fans of FromSoftware's games because he directed or co-directed nearly all of the studio's most popular releases. Miyazaki gave a speech after accepting the GOTY award at the Game Awards, saying, "we still have several more things we want to achieve with Elden Ring."
It is an honour to have been chosen as Game of the Year 2022 among so many great titles.

We truly are thankful for your enduring support, and we hope your journey into the Lands Between was as memorable to you as it was to us.#ELDENRING pic.twitter.com/cJCGDVQDWD

— ELDEN RING (@ELDENRING) December 9, 2022
Fans have been eager to hear if any additional downloadable content (DLC) will be released for the game even after the release of the "Elden Ring" Colosseum. To hear it from Miyazaki himself, it sounds like FromSoftware has big ambitions for the year 2023. With that said, FromSoftware is not abandoning Elden Ring.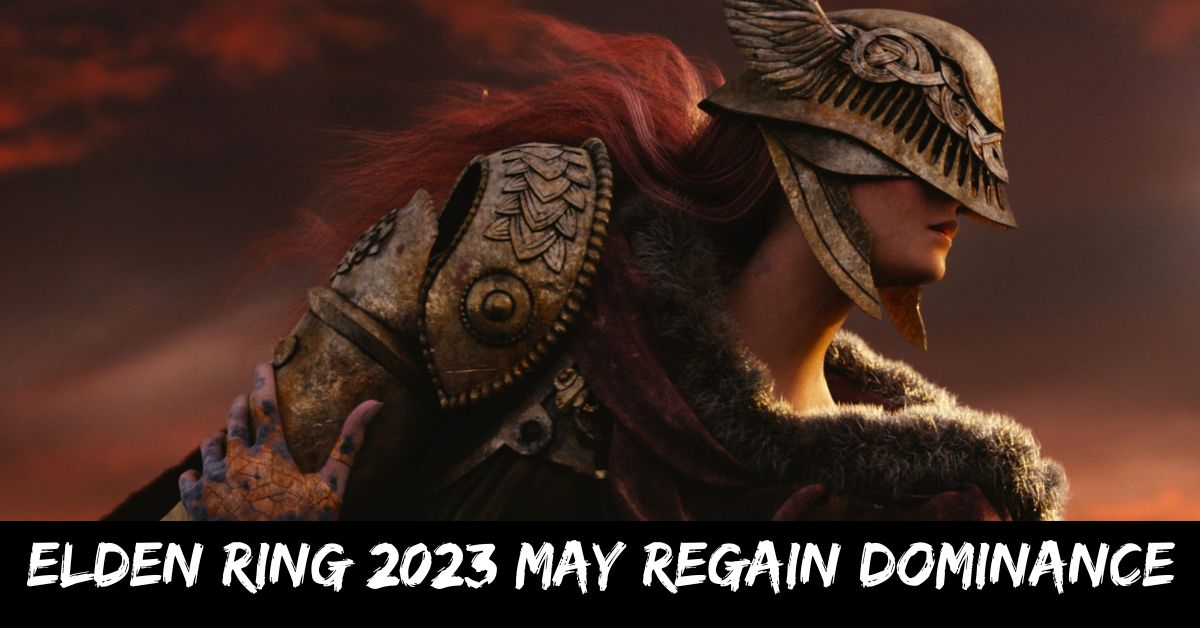 In his acceptance speech, Miyazaki thanked the game's team and then discussed the franchise's potential in the years to come. He claimed his goal now is to make games more engaging than "Elden Ring." He insisted that the Game of the Year wasn't done just yet. Miyazaki added (via an English translation), "As for 'Elden Ring,' we still have other things we want to achieve, so earning this GOTY award really, really motivates us."
Hardcore fans of "Elden Ring" focused on his words and what they could mean for the game in 2023 while many others were distracted by the interruption at The Game Awards when a joker tried to nominate Bill Clinton for the honor.
Their ability to hunt their prey is only equal to their unspoken loyalty.#ELDENRING pic.twitter.com/H2RboIDAEx

— ELDEN RING (@ELDENRING) January 11, 2023
"Several things" might signify a lot of different things, but the most likely explanation is upcoming downloadable content. Speculation abounds as to where the "Elden Ring" downloadable content may take players, with possibilities including new regions related to Miquella and Godwyn, the Frenzied Flame, and even the Badlands, which is mentioned in the opening cinematic but is never actually visited.
Read more:-
Any of these options has the potential to be a fascinating extension that keeps "Elden Ring" in the spotlight long after 2022.
Frequently asked questions
Will there be future content for Elden Ring?
We can confirm that the free Colosseum Update, the first piece of downloadable content for Elden Ring, will be released on December 7, 2022. As was speculated, this DLC will focus on multiplayer, allowing players to engage in one-on-one duels or form teams of three Tarnished to take on opposing teams of the same size.
Will Elden Ring have a second game?
Despite Miyazaki's claims to 4Gamer, it's highly improbable that FromSoftware's next game will be Elden Ring 2. There is no way that a developer could release a sequel to Elden Ring that could possibly live up to the lofty expectations placed on it so soon after the groundbreaking original's release.
Is Elden Ring going to be a long game?
When the key plot points are considered, Elden Ring clocks in at around 54 1/2 hours. The average gamer who wants to see everything the game has to offer will need to put in about 132 hours.
Final Words: We hope you have found all the relevant information about the Elden Ring 2023: Five Reasons Elden Ring May Regain Dominance in the Gaming Industry. For more latest news and information stay tuned with us here at Gameempress.com.