Electronic Arts have announced the release of the EA Sports PGA Tour, the resurrection of the publisher's popular golf series that has been dormant since 2015. The release date, supported platforms, first gameplay footage, Deluxe Edition DLC, and more for EA Sports PGA Tour have all been revealed.
Players have been waiting patiently for EA to announce the return of the EA Sports PGA Tour, which is currently scheduled for 2021. EA Sports PGA Tour will be available to them in months. Many more people will be familiar with EA's PGA Tour titles if we refer to them by the name Tiger Woods PGA Tour, which was the series' moniker from 1999 until 2014.
However, because of the gravity of the scandals surrounding Woods, EA shifted course, and Rory McIlroy's PGA Tour was released in 2015. Due to the game's bad response and lackluster sales, EA ended its association with the PGA Tour, and the independent Golf Club series, currently known as PGA Tour 2K, was born. However, EA is eager to get back into golf.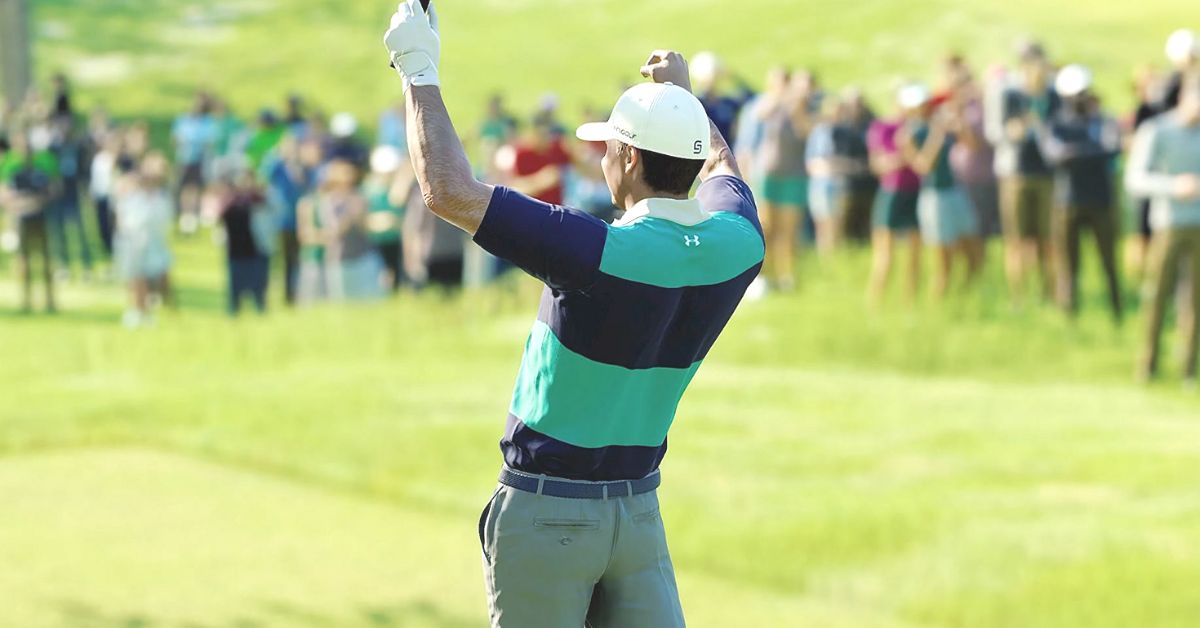 On March 24, EA Sports PGA Tour will be released for the PC (Steam and EGS), PS5, and Xbox Series X Exclusives X/S. With its first new golf game in seven years, EA is putting its best foot forward by abandoning support for older system generations.
After launch, more PGA Tour courses will be added to the game, bringing the total number of classes playable in the game to around 30. The Masters, the PGA, the U.S. Open, and The Open are the four majors that make up the PGA Tour.
The Players Championship and FedExCup Playoffs, the Ladies Professional Golf Association, unique character development (with support for female characters), "ShotLink" enabling real-time player ratings and scoring, and more are all confirmed features for EA Sports PGA Tour (2K23 Switch).
🚨 LIVE SOON 🚨

Don't miss our Official Gameplay Trailer 🎮

Watch ➡️ https://t.co/DNWZQqbMas pic.twitter.com/cvL6tmbTt9

— EA SPORTS PGA TOUR (@EASPORTSPGATOUR) January 19, 2023
Additionally, you can anticipate highly accurate, true-to-life views of the courses due to EA's meticulous scanning of PGA Tour course clubhouses, greens, roughs, tee markers, and so on. EA has revealed the Deluxe Edition content of the EA Sports PGA Tour, which is currently available for pre-order.
Players may get three days of early access and Augusta National, gear cosmetics based on The Masters, 1,500 Premium PGA Tour Points, and a PGA Tour XP Bundle for $15 on top of the usual purchase of $69.99. As an alternative, gamers can subscribe to EA Play Pro and have unrestricted access to the Deluxe Edition as part of their membership.
There's only one place to experience it all ⛳️

EA SPORTS PGA TOUR will be available worldwide March 24th 🎮

Pre-order now ➡️ https://t.co/nc8QcSreMf pic.twitter.com/iOCaj1dqAP

— EA SPORTS PGA TOUR (@EASPORTSPGATOUR) January 19, 2023
EA's comeback to the golf game genre has been coming long. However, EA still has much to show. Many golf fans remember the letdown of Rory McIlroy PGA Tour but also recognize their annoyance at EA's current, repetitive sports efforts.
Let's hope that EA's relaunch of the Tiger Woods PGA Tour franchise in March can restore the series to the heights it reached in 2003 and 2004. On March 24, PC, PS5, and Xbox Series X/S can purchase EA Sports PGA Tour.
We trust you have learned something helpful from this article. Keep checking Gameempress.com to know all the newest news and information.