The third free big content update for Disney Dreamlight Valley, A Festival of Friendship, has just gone live across all platforms. In short, you may look forward to meeting new people and experiencing new things, with perhaps a hint of ice and Forgetting thrown in (more on that later).
Centennial Celebration of Disney
Join us as we celebrate Disney's 100th anniversary with a Dreamlight spin! The history of Disney's many years of invention and imagination is honored in the inaugural Star Path of 2023. As you go through the game and complete tasks related to Mickey and his Disney and Pixar pals, you'll unlock the chance to claim clothes and furniture based on the actual Disney100 line. New Dream Styles for Minnie and Mickey based on their Centennial ensembles from Disney Parks will also be available!
Similar posts:-
The Chilly Peaks Become Even Colder
In this revision, you'll need to pack your warmest clothes for a journey to the north. A mysterious snowstorm has descended upon Frosted Heights, and you must determine its cause. You'll'make' a friend that loves warm hugs in Olaf from Disney's Frozen while helping Merlin and Elsa put a stop to the winter mayhem.
Strength from Friendship
In addition to Olaf, this update introduces a slew of other new companions. Mirabel from Disney's Encanto will move into your Valley once you've found the 'key' to Mini-Casita. To undo the damage that the Forgetting has done to Mini-Casita, you will need to draw on the strength of your relationship and the magic of Dreamlight. Also essential to bringing peace back to Dreamlight Valley will be Mirabel's special talent for mediating family disputes.
Are you ready to welcome and 'make' some new friends in your Valley? ✨ Learn more about #DisneyDreamlightValley's A Festival of Friendship Major Content Update here: https://t.co/mfDOXLz2K7 pic.twitter.com/qcgJqvBcd1

— Disney Dreamlight Valley (@DisneyDLV) February 16, 2023
An Exciting New Game!
The in-game Premium Store has also debuted alongside this update. The Moonstones can be traded in for a rotating selection of unique cosmetics that are not available for purchase in any other way. Use your newfound wealth on fine apparel, upscale home furnishings, or a makeover that transforms your abode into a cozy cottage or a majestic palace.
This, of course, hasn't prevented Scrooge McDuck from stocking his store with even more novelties. Get rid of any extra pumpkins you have lying around and save up some Star Coins to buy some new furnishings and threads.
Adapted to the Needs of Its Users
We can't wait to see you explore the fresh material in this update, but before you do, we wanted to tell you a little bit more about the new features that have been added because of your suggestions and ideas. Here are some of the new features and improvements that will be available in the upcoming release:
The optimization of storage space is something we're particularly excited about because we know many of our gamers are unable to simply leave items lying about on the floor. New to this version is the ability to use non-chest furniture (such as dressers and refrigerators) as storage for your growing collection.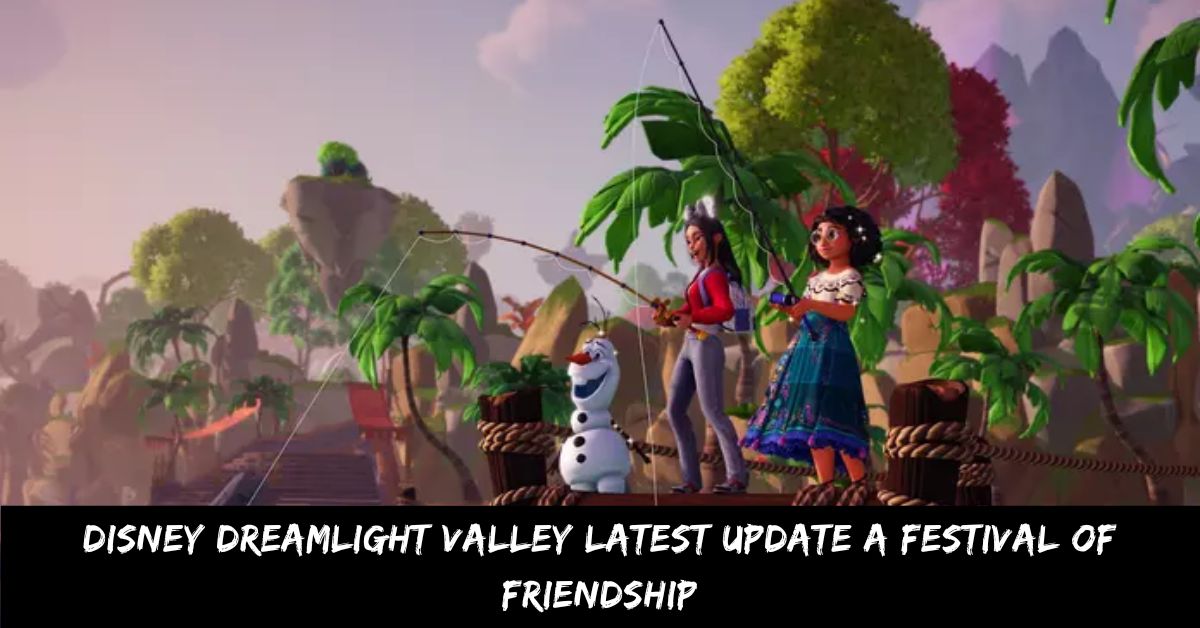 Improved Methods of Product Identification – Though we enjoyed seeing you use the strewn fish or stacked treasure as labels for your chests, we've developed a more legible way. Players now have more options for labeling their Valleys thanks to a newly crafted signpost.
Skins for Your Home – Now Available! Once you've fully updated your home, you can choose from a wide range of colors in the Furniture Menu, in addition to the new Home Dream Styles available for purchase in the Premium Store.
Internal Door Upgrades Once you've completed your home's improvement process, you'll have the option to update the internal doors. And you can rearrange their locations as well! Please be aware that any doors you have previously put in will be returned to your available furniture.
Read more:-
Solutions to Reported Bugs
Last but not least, we've been delivering updates for the most pressing issues brought up by the Disney Dreamlight Valley community on a regular basis. Thank you so much to everyone who has reported an issue, and for your patience while we strive to fix it.
Although we are still in early access, you can be certain that we will do all in our power to fix any problems that arise and safeguard against any future glitches. If you want to know everything that this Update offers, look no further than this.
It's time to celebrate – #DisneyDreamlightValley Major Update 3 – A Festival of Friendship is now LIVE! ✨ pic.twitter.com/J9LlWeZ20F

— Disney Dreamlight Valley (@DisneyDLV) February 16, 2023
Starting today, you can get Disney Dreamlight Valley in paid Early Access on PlayStation 5, Xbox Series, PlayStation 4, Xbox One, Switch, PC/Mac via Steam, Epic Games Store, Microsoft Store, Mac App Store, and Xbox Game Pass, and on Nintendo Switch via the Nintendo eShop. Expect a complete free-to-play release in 2023.
We hope you have found all the relevant information about the Disney Dreamlight Valley Latest Update the Festival of Friendship.
Frequently asked questions
When does the Dreamlight Valley update come out?
Launching on February 16, 2023 at 6am PST, 11am EST, and 2pm GMT is Dreamlight Valley A Festival of Friendship.
How do you unlock Olaf?
In order to save the Frozen Heights and get Olaf out of his ice prison, you will need: In order to gain access to the Frozen Heights ecosystem (10,000 Dreamlight). To cleanse, you'll need 25 Night Shards and 5 Dream Shards.
Is Olaf in Disney Dreamlight Valley?
The new "A Celebration of Friendship" update for Disney Dreamlight Valley is now available! Learn the secrets of the Frosted Heights and win over Olaf, the new kid in town. You can't have a proper welcome to the Valley without mentioning Mirabel and her famous Mini-Casita.