For the upcoming open beta of Diablo 4, Blizzard has revealed a list of adjustments it is doing in response to problems from the early access beta. This past weekend saw the opening of the early access beta for Diablo 4, which may have been more difficult than Blizzard had anticipated.
Early on in the beta, there were lengthy play queues, frequent disconnects, and several technical difficulties. Before tomorrow's debut of the open beta, Blizzard is doing everything it can to make Diablo 4 better, and it has released some of what it has fixed.
The only opportunity to play Diablo 4 before its launch will be during two beta tests in March. This weekend, Blizzard held the first Diablo 4 beta, which was only available to those who had pre-ordered the game and received a code.
The Diablo 4 early access beta had significant improvements over the weekend despite initial technical issues. The open beta, the second beta, will now take place this weekend. Blizzard anticipates a considerably bigger number of players.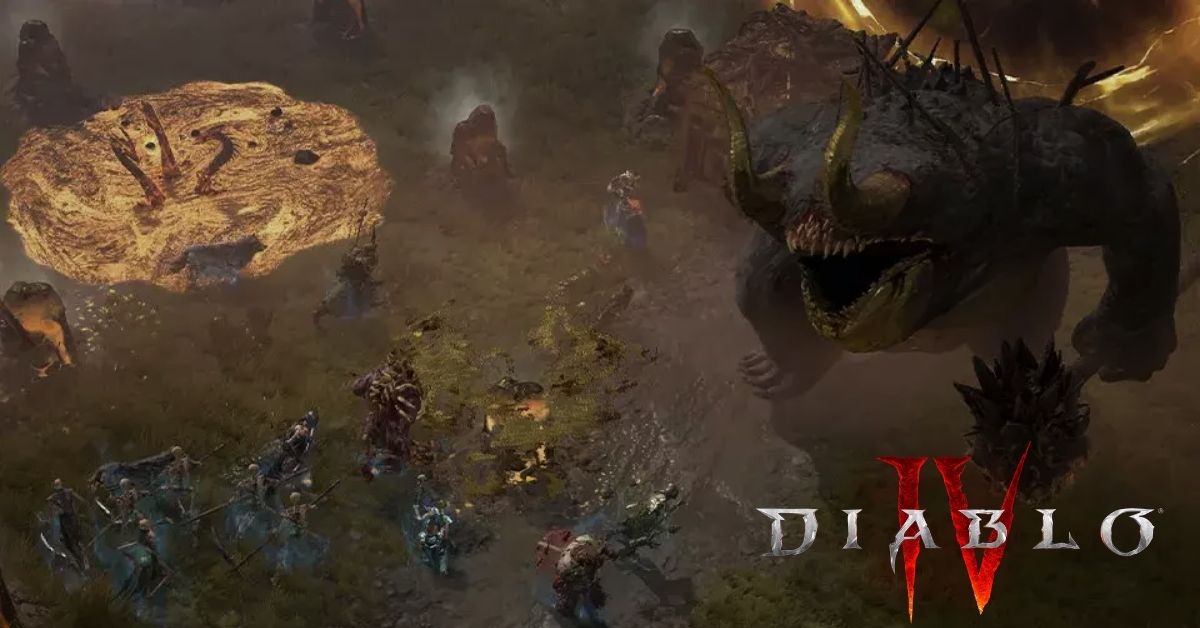 In the official Diablo 4 forums, a list of bug fixes that Blizzard has planned for the open beta was recently posted. Several more fixes will be added over time.
The list is reassuring news for Diablo 4 gamers who experienced technical difficulties with the early access beta or who are concerned about the condition of the open beta. The expectation is that Blizzard has drastically reduced the quantity of experience-ruining issues.
Although short, the list of bug fixes is comprehensive. One bullet item, for instance, calls for "many miscellaneous crash-related issues" to be fixed. Another claim is that a fix by Blizzard will significantly reduce queue times.
Other smaller changes include one to the queue timer bug, one to the world boss Ashava's spawn time after she didn't spawn for some players, and one to a problem that prevented couch co-op teammates from joining the game.
Sadly but logically, Blizzard does not anticipate that these modifications will result in a flawless Diablo 4 open beta experience. Players have already been forewarned to anticipate long wait times for the Diablo 4 open beta and possibly even server shutdown for maintenance.
Players of Diablo 4 should make sure to check in early for the queue because Friday in particular has the potential to be overrun, and they should have a backup plan in case the servers go down.
It will be possible to play the Diablo 4 open beta for more than three full days starting on March 24 at 9:00 AM PDT and continuing through March 27 at noon PDT.
Here you can check some recent news about Diablo 4 Open Beta:
The open beta is free to download and play on any platform it is supported on, as the name suggests. Pre-loads are now accessible. Also, individuals that level up in the test will receive a limited-edition puppy backpack item when Diablo 4 launches.
Diablo 4 Open Beta Patch Notes
All Platform Bug Fixes
Fixed an issue with Ashava's spawn timer. She will now spawn on Saturday, March 25th at 10:00 am / 12:00 pm / 10:00 pm PDT and Sunday, March 26th at midnight PDT.
Fixed an issue where the queue timer would not display a time despite the player still being in the queue.
Addressed issues that should result in improved queue times.
Fixed an issue where players would sometimes become blocked during the "In Her Wake" quest.
Fixed an issue where players were unable to select High Texture Settings with 16GB of RAM.
Fixed an issue where the UI would incorrectly show completed challenges as "Not Started".
Fixed multiple miscellaneous crash-related issues.
Console Bug Fixes
Fixed an issue where the second player in couch co-op could not drop in during the game prologue.
Thank you for staying tuned with us for the latest news and updates in gaming. Don't forget to visit GameEmpress.com for more exciting content, reviews, and insights into your favorite games.