Diablo 4 was finally shown at BlizzCon 2019 after years of rumors and speculation. It wasn't a surprise because everyone knew about Diablo 4. But it got people's attention with a bloody cinematic trailer, and Blizzard told us a few things about some returning character classes. Then… we had to wait.
We finally got to see much more of Diablo 4 at BlizzCon 2021, but Blizzard said it wasn't coming soon. Not even "Blizzard soon." And they weren't joking. It looked like Diablo 4 might come out in 2022, but now we know it will come out in 2023.
Diablo 4 isn't out yet, but that doesn't mean we won't see more of the action RPG in the meantime. Blizzard has kept up with quarterly updates and gave a pretty detailed rundown of how the game works in June 2022. We'll keep this page up to date with everything we learn.
The big sales pitch for Diablo 4 is simple: It's a return to the darker times of early Diablo when there was a lot of blood and grunge and worship of demons. It will have a shared open world, which means you can only play it online, but that doesn't mean you'll always be with other people. The only place where PvP will happen is in an area called the Fields of Hatred.
In 2023, Diablo 4 will come out. Activision-Blizzard said in a statement that Diablo 4 wouldn't come out in 2022, but they didn't tell us when it would come out. Now, the earliest we can hope to see it is in 2023.
Since Diablo 4 was announced, its development has been going on at the same time as major changes at Blizzard in the wake of workplace harassment and discrimination claims, as well as Microsoft's purchase of Activision Blizzard as a whole. This is likely why the game has been delayed.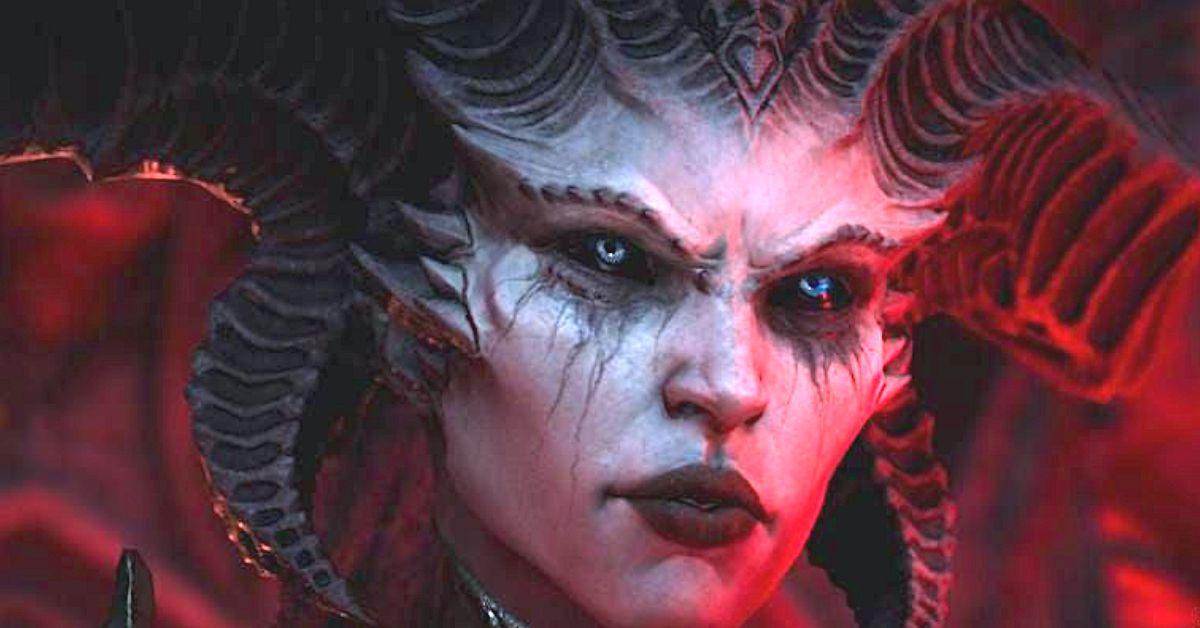 The Diablo 4 Closed Beta Pre-registration Is Now Open
As of June 2022, players can now sign up for a chance to take part in Diablo 4's eventual closed beta test. To do this, go to the Diablo 4 website, sign in with a Battle.net account, and click the big red "Pre-Register" button.
No dates have been given for the closed beta, and if past Blizzard closed betas are any indication, pre-registering doesn't mean you'll get in.
Read More:
Fans Who Get Diablo Tattoos Will Get Beta Keys From Blizzard
Good news If you want to join the Diablo 4 beta so much that you're willing to give up a small piece of your body, you can. Blizzard is currently running a campaign called "Diablo Hell's Ink Tattoo Shop Takeover."
If you get a tattoo with a Diablo theme at a participating tattoo shop on a certain date, you can get a beta key. There are only a few tattoo shops left in the campaign.
The chance to win a booking for a custom tattoo has passed, but fans who show up without an appointment will be able to get flash tattoos inspired by Diablo. It's an option if you don't mind being permanently marked with, well, a brand.
This June 2022 Diablo 4 gameplay shows some of the systems and mechanics that players will interact with in the open world of the game, such as public events that task you and any other nearby players with fighting huge demons. We also get a look at how PvP will work and what endgame progression will be like.
12 foot statue of Lilith, Daughter of Hatred. Diablo 4 is coming June 6, 2023. pic.twitter.com/Hj1SxRzFvK

— Xbox News (@_XboxNews) January 17, 2023
Diablo 4 Is Making Big Changes To Items
Blizzard says its goals for itemization are to strengthen class identities, allow for more customization, and give players a level of depth between Diablo 2 and Diablo 3. In a development update, former game director Luis Barriga said, "We want there to be a lot to find and a lot of ways to build a class."
Some of the changes are the addition of weapon speed and other physical traits that are built into all types of items. Every shield, for example, will have the ability to block on top of any other abilities it has.
Things From The Past Are Being Replaced
In Diablo 4, there are no longer any old items. Instead, Blizzard is going with a system that will hopefully lead to more different ways of playing. Players will get a consumable that lets them add a Legendary affix to weapons that aren't Legendary. This lets them make their own ancient items.
In a blog post, lead systems designer David Kim said, "Our newest proposal hits a couple of different feedback points: addressing the usefulness of Rare (Yellow) items and increasing the depth and complexity of player gear choices in the endgame."
After 2019 is over. Still, the exact way this system will work is still being worked out. In the autumn of 2020, the quarterly update will say that player feedback from BlizzCon showed that there were still some changes to be made.
"Players would probably have to carry around several extra pieces of gear, each with a different amount of Ancestral/Demon/Angelic Power, in order to get specific, small bonuses. Then you would have to keep track of each item's power level and compare it to the item's overall power. It seemed like the player had to keep too many records, "Blizzard say.
"But one thing we liked a lot about the system was how you had to manage your stats in meaningful ways to hit certain bonus thresholds, which made your items better suited to the way you wanted to play. Here, we need a little more time to iterate and rework. In our next quarterly blog, we'll talk more about itemization."
is the diablo 4 beta early access worth it? pic.twitter.com/OfXw6sVgCm

— michiepoo (@michellcalag) January 22, 2023
Three New Statistics Are In Diablo 4
Blizzard is adding Angelic Power, Demonic Power, and Ancestral Power to Diablo 4. Each one has its own effect, and some of them will also be used as requirements for affixes.
Angelic Power: Makes all positive effects last longer (like self-buffs or healing)
Demonic Power: Makes all negative effects last longer (like debuffs or damage over time)
Ancestral Power: Makes it more likely that on-hit effects will happen (aka increased proc chance)
Watch The Dramatic Movie Trailer For Diablo 4
This was a great way to let people know about Diablo 4. The movie is beautiful and sad, just like Diablo should be. Imagine how much better the world would be if treasure hunters didn't keep bringing the ultimate evil back to life by accident.
Follow us on Twitter and Google News to get the most up-to-date info and headlines.