It has been said that new players will face a steep learning curve in Destiny 2's game mechanics and narrative. To streamline Destiny 2, a new free-to-play business model and a tutorial mission dubbed New Light have been implemented.
Nonetheless, new players are sometimes lost amidst the plethora of downloadable content (DLC) possibilities, unaware of how to progress toward the game's endgame content and associated prizes. However, with the upcoming release of the Lightfall story expansion next month, several alterations have been made that may improve the new player experience to its highest level.
Destiny 2's free-to-play nature makes it accessible to a broader audience. Still, the game doesn't do a great job introducing novices to the backstory of the game's various antagonists, characters, and locales. Power Level limits and buying the Light Powers Suite from Ikora Ray in the Tower have learning curves.
Thousands of players have spent the game's present lifetime playing and grinding for their ideal combination of weapons, armor, mods, Light and Darkness subclasses, and Exotic goods to suit their preferred play styles and build preferences.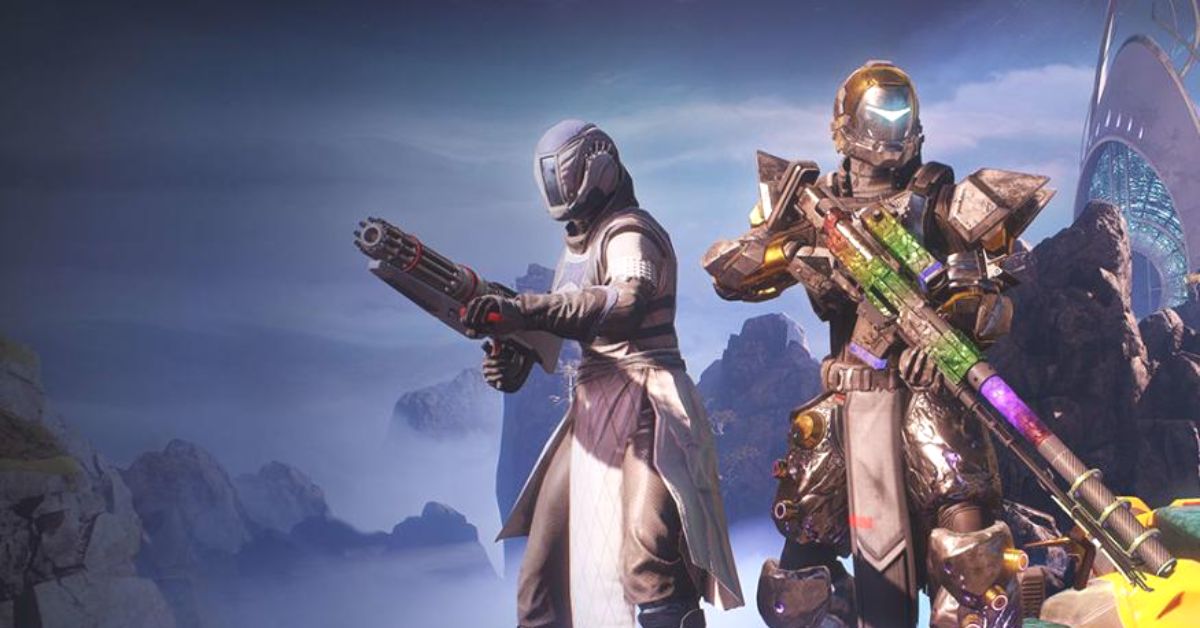 All Destiny 2 Armor Mods Unlocked
In preparation for the upcoming rework of build crafting in Lightfall, Destiny 2 has made all armor mods accessible to all players. Among the better choices and alterations, Bungie has made to make Destiny 2 more accessible to new players is this.
New players can continue to increase their Power Levels and explore with all the armor mods besides the Raid and Artifact mods, thanks to the free-to-play content available in Vanguard, Gambit, and the Crucible.
This reduces the difficulty of starting and the length of the grind but also lets new players put their glimmer toward their Light and Dark subclasses and keep exploring the various build options that have become available to them.
Going Down! #Destiny2 pic.twitter.com/YGYRgzy1ZC

— Chibirobo1 (@chibirobo12) January 17, 2023
With the new Darkness subclass Strand introduced in Lightfall, it will be crucial to hone these skills. Though everyone's experience with this class will be different, newer players may still learn about their characters' subclasses and find out which ones work best for them, making it simpler to pick up Strand.
Read More:
Decreasing Grandmaster Nightfalls' Power Levels improve the New Player's Experience
Not only have all armor mods been made available, but the Power Level requirement for Grandmaster Nightfalls has been decreased by 25, so players with a Power Level of 1580 can now participate. With the release of Grandmaster Nightfalls on January 17, the overall Power Level of Grandmaster activities in Destiny 2 was lowered by 10, bringing the new total to 1620.
While players can enter at Level 1580, their foes will be Level 40, as they are at least 25 Power higher. Bungie has assured players that despite the modifications to the Power Level, they can still raise it to 1595 with the help of Artifact Power and pinnacle drops.
It's possible that this would open up access to these modes for novice players and make higher-level equipment available. Also, the current disparity between low and high Power Levels might be lessened if these adjustments are made.
Who has a Destiny 2 storefront filled with ☑️ OWNED? #Destiny2 pic.twitter.com/Huh5pqGOBG

— The Destiny Show (@thedestinyshow) January 23, 2023
Bungie has acknowledged the current condition of matchmaking, so future adjustments may group novice players instead of pitting them against seasoned veterans. This appears to be the case, as Bungie's TWAB states that additional improvements to high-level content in Destiny 2 will be implemented soon.
Given that all of this material is available to all players, even newer ones, it stands to reason that Bungie has made it easier and more appealing to explore what Destiny 2 has to offer and try out different builds in preparation for the upcoming changes in Lightfall and beyond. Launched simultaneously for PC, PS4, PS5, Xbox One, and Xbox Series X/S, Destiny 2 is now available.
Keep up with the latest news and information by following us on Google News and Twitter.