Dead by Daylight will soon receive new character skins that will transport players to the fanciful, whimsical realm of Alice in Wonderland. In the asymmetrical multiplayer survival-horror game Dead by Daylight, four players must stay alive and elude a terrifying killer.
Throughout time, Death by Daylight has emerged as the most well-liked asymmetrical horror film available. As a result, it has been able to collaborate with some of the most well-known horror franchises ever, enabling players to kill a variety of iconic horror characters, like Michael Myers, Freddy Krueger, Leatherface, and Ghost Face.
Characters from the vast world of video games have also been incorporated into The Game, most notably Albert Wesker, Nemesis, and Pyramid Head from Resident Evil and Silent Hill, respectively.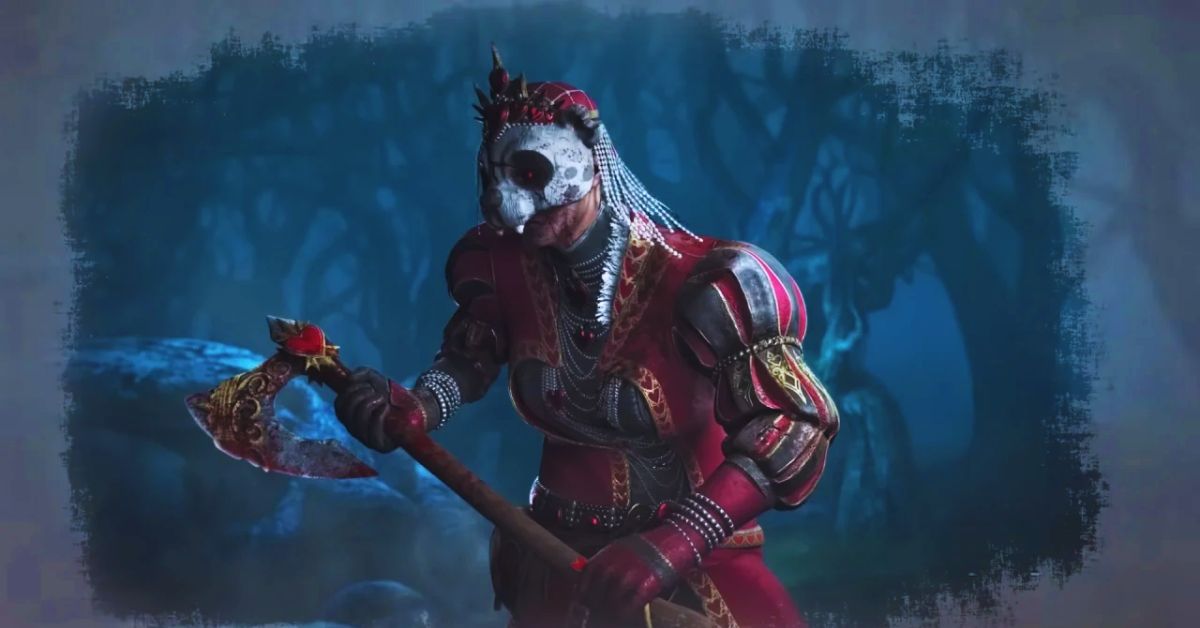 In addition, survivors have been given access to a variety of traditional horror heroes who have helped them flee and live, including Leon S. Kennedy, Ash Williams, and characters from Stranger Things and Left 4 Dead.
Dead by Daylight has used skins as an extra means of incorporating even more well-known IP into the game. A brief teaser showcasing five new skins for some of Dead by Daylight's original survivors and killers was used on Twitter by Dead by Daylight to launch the Alice in Wonderland collection.
The Red Queen skin for the Huntress murderer, the Mad Hatter, Lovely Alice, and Cheshire Life skins for survivors Ace Visconti, Kate Denson, and Nea Karlsson, as well as the Frumious Jabberwock skin for the Artist killer, are all part of this Alice collection.
Oh, Frabjous Day!

Tumble down the rabbit hole with this new Collection inspired by Alice In Wonderland, featuring Outfits for The Artist, The Huntress, Nea Karlsson, Kate Denson, and Ace Visconti.

Learn more 👉 https://t.co/mydgaww2Ew pic.twitter.com/VwHUpjWa1l

— Dead by Daylight (@DeadbyDaylight) April 6, 2023
It's fascinating that Alice in Wonderland has been included in such a graphic horror game as Dead by Daylight because she isn't usually blatantly linked to horror. The world of Alice sometimes has a slight creepiness to it, as in a game like Alice: Madness Returns.
Nonetheless, it's uncommon to find overly spooky interpretations of Alice characters or the franchise as a whole in popular films or, in this case, video games. With Dead by Daylight, the game's well-liked licensed partnerships are by far its largest selling point and perhaps the reason it has been able to continue operating nearly as a live service.
Check out the latest news about Dead by Daylight by clicking on the link below:
The incredible variety of horror titles it has been able to draw from and the addition of Alice in Wonderland skins only serve to solidify Dead by Daylight's position as the ultimate destination for horror enthusiasts in the online gaming industry.