Dark And Darker Release Date: Dark And Darker is an upcoming PvPvE first-person shooter that uses swords and spells. With a high player count of 60,000 in December 2022, it has had several highly successful playtests on Steam.
The game is an extraction shooter, but it also features several RPG-inspired classes (Wizard, Barbarian, Ranger, etc.), a streamlined gameplay loop, and co-op play for up to three players per party.
Dark And Darker

FPS evacuation shooter Dark And Darker share specific gameplay ideas with Escape from Tarkov. Ironmace Games created it, and it's been hugely popular on Steam, Twitch, and YouTube (over 1 million testers joined the December playtest.)
Each run requires you to bring equipment, loot chests, kill foes, and attempt a safe extraction using all you've gained while running. If you pass away, all is lost. Once you've extracted, you can exchange your equipment for gold at various shops.
You can use that gold on the trading post to buy consumables or unique items from other players. There are dark, murky niches everywhere, frequently with any enemy Rogue in them, and the game is slow-moving, incredibly hard-core (you perish in a matter of hits), and exceedingly dark.
It's a challenging game for solitary players and is currently built for party play. The introduction of solo-specific playlists might alter in the future, though the developer has not yet confirmed this. The game is still in its early phases of testing and is still in Alpha.
The game will have more content, including new maps, weaponry, and other things. Its popularity can be attributed to the excellent games of a similar genre that it inspired, elaborating on its fundamental ideas. Each run lasts between 10 and 20 minutes, and dying immediately returns you to the game and the class system for some serious customization.
Dark And Darker Release Date
According to the official Steam website, any date between October 1 and December 31, 2023, is the official release window for Dark And Darker. Although it might seem a long way off, there will likely be more playtests, alphas, and betas before the release.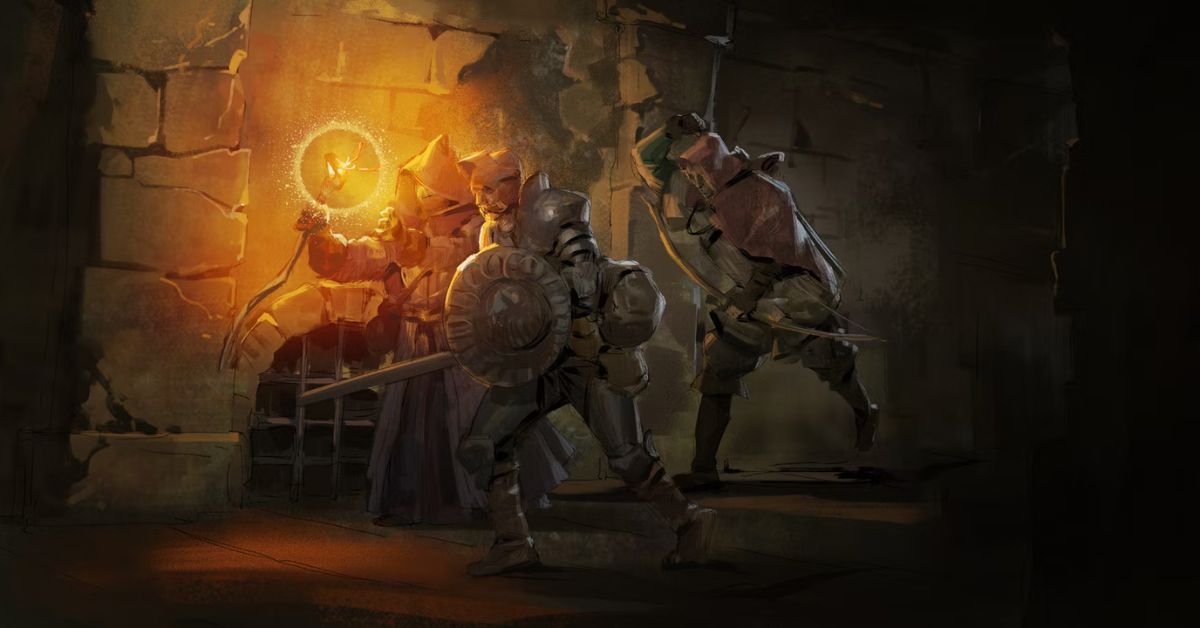 Dark And Darker System Requirements
Dark And Darker Recommended Requirements
Memory: 16 GB
Graphics Card: ATI FireGL T2-128
CPU: Intel Core i5-7600K
File Size: 12 GB
OS: 64-bit Windows 10, 11
Dark and Darker Minimum Requirements
Memory: 8 GB
Graphics Card: AMD Radeon RX 580
CPU: Intel Core 2 Quad Q9705
File Size: 12 GB
OS: 64-bit Windows 10, 11
Read More:
When Can You Play Dark And Darker Again?
Everyone has this question in their thoughts. You will be able to participate in yet another Alpha playtest in February 2023 as part of Steam's Next Fest, a celebration of forthcoming independent games on the platform, according to Ironmace Games. Between February 6 and February 13, the Next Fest takes place.
dark and darker is an s tier game i miss it pic.twitter.com/qdt1pAateZ

— cired (@21cired) December 30, 2022
Will Dark And Darker Be On Consoles?
According to the Ironmace Games Twitter account, Dark and Darker may come to consoles in October 2022. Before considering a release for PlayStation 5 and Xbox Series X/S, the developer must finish the game's PC version.
Final Lines
We hope you have found the information relevant. For the latest news and information, stay tuned with us here at Gameempress.com.