One team of dungeon explorers in the Dark and Darker playtest in February came up with a scenario in which a portcullis turned into a guillotine, rather than simply chopping their opponents to pieces. Gamers are still getting a feel for the mechanics of Dark and Darker, and this may be the most diabolical illustration yet of how far they'll go to see how the indie game works.
IRONMACE's next game, Dark and Darker, is a player-versus-player-versus-environment (PVPVE) title focused on extraction. Players have compared Dark and Darker's genre-bending design to that of Elder Scrolls: Skyrim and Escape from Tarkov.
Similar posts:-
As players load into instanced matches, they are pitted against other players who are also out to conquer the dungeon's inhabitants and steal their loot. In the same vein as a battle royale, the playable area steadily decreases, forcing players to compete for the few remaining exit portals before the circle closes in and everyone inside is killed.
In what is likely the first video evidence of a portcullis kill in Dark and Darker's cutthroat community, streamer Surefour uploaded a clip to Reddit. In order to surprise his foes, Surefour, and his two companions set up an ambush by placing a footing trap directly under a lever-operated gate that leads from one room to another.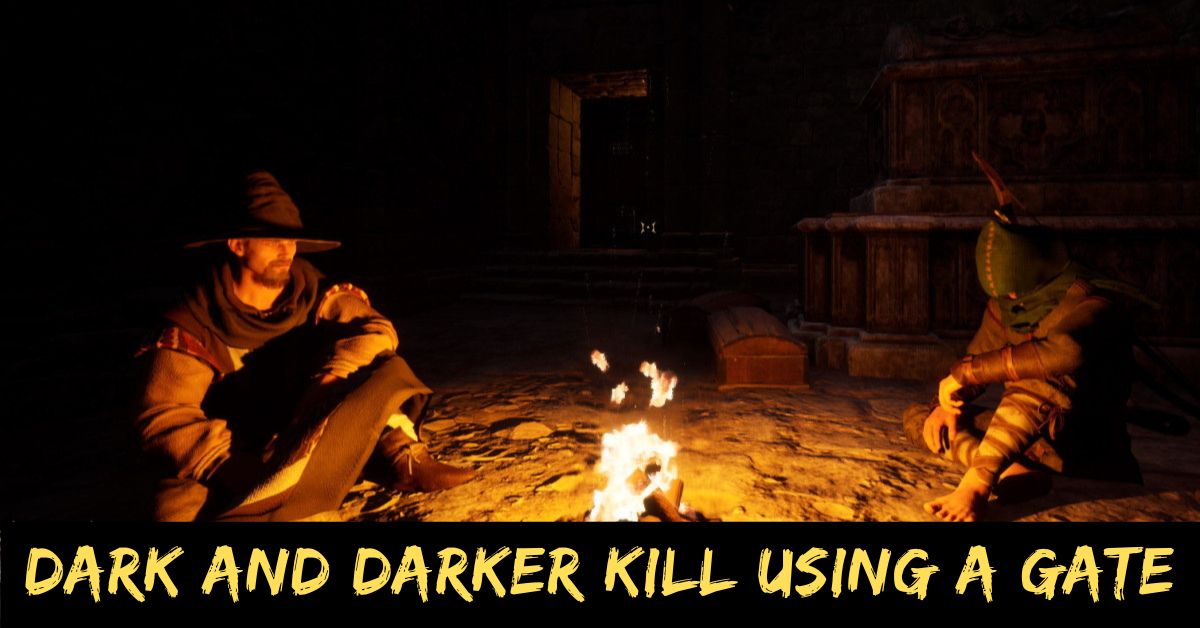 When a player steps on the trap, they are instantly frozen in place, taking some minimal damage, and staying that way until they manually deactivate the trap. The players sprang into action as the trap went off, killing two and then turning their attention to the third victim.
Surefour pulled the portcullis' lever, which resulted in the heavy door slamming shut and dealing a brutal hit to the imprisoned player rather than a swift and painless end. They retracted the gate and laughed hysterically as they delivered the finishing blow.
Although IRONMACE compiles feedback data to fine-tune the game before release, fans of Dark & Darker must make do with short playtests for the time being. Gamers anticipating an extraction-based game with a medieval twist are keeping a close eye on the debut of Dark and Darker, which is scheduled for early access in the spring of 2023.
Read more:-
Dark and Darker is well-positioned to become a breakthrough smash once its servers go live for good, thanks to its exciting, high-stakes gameplay loop, strong balance, and very few issues for a game so early in its life cycle.
If you are having issues with the game restart your steam. You should get a quick update.#DarkAndDarker

— Dark and Darker (@DarkandDarkerEN) February 6, 2023
Many gruesome deaths, including death by a portcullis, await players of the Dark and Darker rarities. Fans of the game will be hard at work coming up with new and sneaky strategies to win before the game's early access release in the spring of 2023, despite the fact that the current playtest is scheduled to expire on February 16. Later in 2023, you can get Dark and Darker on your personal computer.
We hope you have found all the relevant information about the Dark and Darker Kill Using a Gate: A New Kind of Weapon. For more latest news and information.