Call of Duty: Black Ops Cold War 2: Season 2 of Call of Duty is already underway for Vanguard and Warzone, but oddly, Black Ops Cold War in the year 2020 is also receiving new content. Treyarch has revealed that on March 4 Black Ops Cold War will receive a "new" map, assault rifle, and cosmetics pack.
Black Ops Cold War's new map is a remastered version of Black Ops 1's WMD map, therefore it's not actually a new map. The initial location of the snowy map was an abandoned military base where a secret lab developed weapons using Nova 6 chemicals.
Call of Duty: Black Ops Cold War is on sale on the PlayStation Store for a limited time. https://t.co/BNQp83hBh2 pic.twitter.com/QUKEnR8irD

— CharlieIntel (@charlieINTEL) March 3, 2021
Call of Duty: Black Ops Cold War 2
Many players enjoy playing on WMD because it is a well-balanced map that is fun to play no matter your preferred strategy. The terrain has high points for snipers wanting to set up a safe vantage point, buildings for close-quarters combat, and open areas for long-range gun battles.
The Vargo 52 assault rifle, which many players were able to acquire early in the game by completing a special mission, is the new weapon that Treyarch has confirmed would be included. Unlocking the new Vargo 52 assault rifle can be done in the following ways.
The Vargo 52 has been dubbed a high-velocity, full-auto assault rifle. Damage at mid-range is maximized thanks to the weapon's increased muzzle velocity and stable firing control.
#CONFIRMED: Ranked Play arrives on #ModernWarfare2 in 2023, and we're working with our partners to deliver:

Competitive Modes ✅
Ranked Skill Divisions ✅
Visible Skill Ratings ✅
Top 250 Leaderboard ✅
Competitive Rewards ✅

More details to come!

— Treyarch Studios (@Treyarch) November 2, 2022
The Vargo 52 is being added to a new bundle that will be available in the store for players who aren't up for the game's unlock challenge. You can now purchase the Ferrofluid weapon design for the Vargo 52 as part of the new Tracer Pack: Ferro Fury Reactive Mastercraft package from the shop.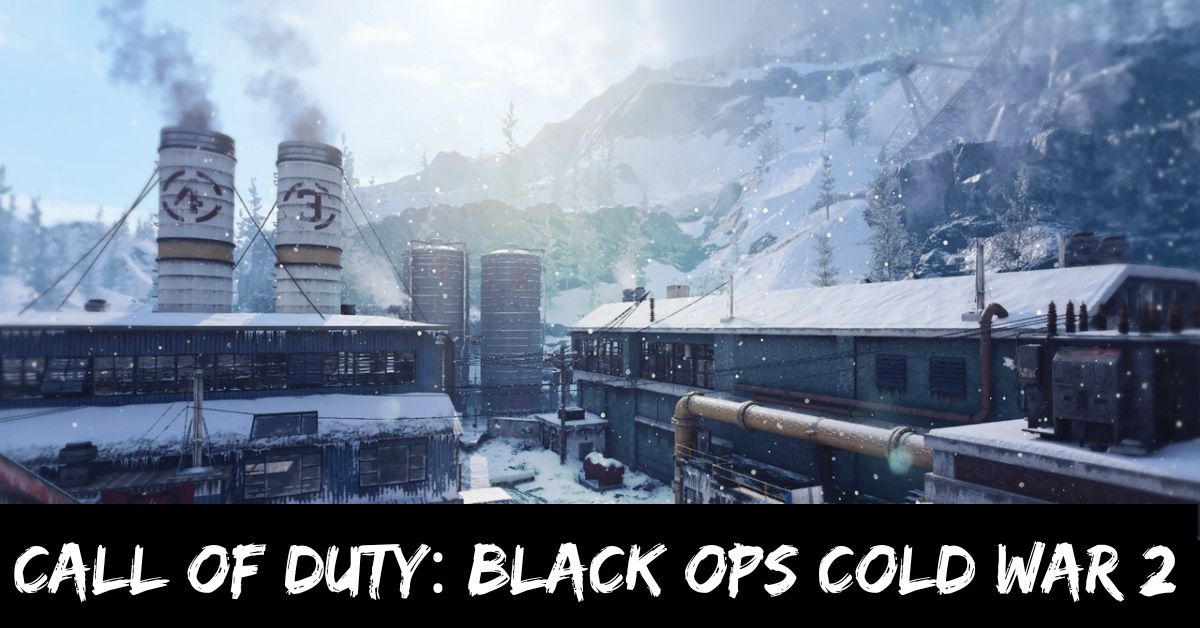 On March 4, you'll be able to purchase the pack in the Black Ops Cold War and Warzone digital marketplaces. Included in this set of eight items are not only two different weapon plans, but also a charm, calling card, sticker, reticle, and gesture.
Weekend 2 of #CDL2023 is HERE 🙌

Let us know who you got in today's matches! LIVE at 12pm PT/3pm ET on https://t.co/NKHQSgV6Gh pic.twitter.com/TgSzXs8WUn

— Call of Duty League (@CODLeague) December 9, 2022
While the addition of new material to a previous Call of Duty game may come as a surprise, users have noticed the Black Ops 1 Jungle level in the game files with WMD. Additional content for Black Ops Cold War, including maps, weapons, and bundles, is possible in the near future.
Reminder: if you're experiencing crashes in #MWII or #Warzone2, make sure you've updated to the latest GPU drivers.

If drivers are up to date and you still have issues, submit a PC Crash Report to help us identify, investigate, and resolve game crashes. https://t.co/82VGyNscGP https://t.co/m4PULyIOFT

— Activision Support (@ATVIAssist) December 9, 2022
Frequently asked questions
Will there be a Cold War 2 game?
Fans of Call of Duty: Black Ops Cold War shouldn't hold their breath for a numbered sequel to the 2020 game, regardless of the direction the series takes. The possibility of a sequel cannot be discounted, although there are strong arguments against it.
Is Cold War a prequel to Black Ops 2?
The game's setting in the 1980s allows the developers to construct a new story in the Black Ops universe without interfering with any of the previous games in the franchise.
Is Cold War canon to Black Ops 2?
To be sure, it is not always the case. Black Ops Cold War's storyline takes place between the years 1981 and 1984. Since the events of the original Black Ops campaign occurred between 1986 and 1989, it is entirely possible that the two stories continue to coexist in the Black Ops II timeframe. To be sure, it is not always the case.
Is Cold War related to Black Ops?
Campaign: Black Ops Cold War's single-player experience is the logical continuation of the first Black Ops Campaign, and it has a convoluted storyline that sees the return of popular characters like Alex Mason, Frank Woods, and Jason Hudson.
Does Black Ops 2 take place after Cold War?
Location and personalities
Both the last years of the First Cold War (1986–1989) and the Second Cold War and the Rare earth trading conflict (2025) serve as settings for the single-player campaign's two interconnected stories.
Final Words: We hope you have found all the information about the Call of Duty: Black Ops Cold War 2 Features Popular Map. For more latest news and information stay tuned with us here at Gameempress.com.