This FJX Imperium loadout lets you pull off the shots you've always wanted. The FJX Imperium has arrived with the most recent Call of Duty Modern Warfare 2 and Warzone 2 Season 3 updates. Fans are eager to use the new but not entirely new sniper. Use this FJX Imperium loadout from Call of Duty expert WhosImmortal to ensure it's in the best condition when you drop in.
The Right Fjx Imperium Loadout Takes It From Slow to Deadly 
According to WhosImmortal, to level the weapon up to a "solid point," you must do so quite a lot. Once you do, though, this weapon may be anything you want it to be.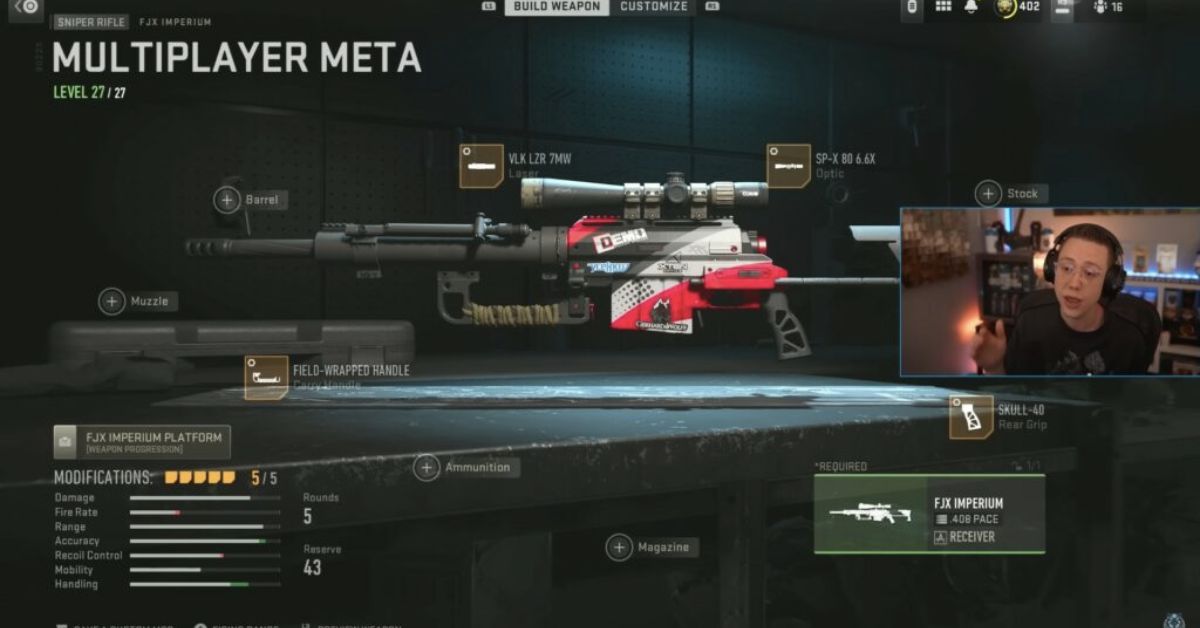 Aside from the optic, everything in the build is intended to increase the sniper's "mobility and speed." WhosImmortal chooses the SP-X 90 6.6x optic with a switchable medium-range and long-range focal length. This is crucial while engaging in specific long-range combat in Warzone.
He chooses the VLK LZR 7MW laser for his laser. This laser offers enhanced sprint-to-fire speed, aiming stability, and aim-down-sight speed. Once more, quickness and mobility are essential. When the Field-Wrapped handle is selected for the carry handle, your crouch movement speed and aim-down-sight speed increase.
WhosImmortal prefers the Skull-40 from the rear grip due to its speed enhancements for sprinting to fire and aiming down the sight. The theme is here, right? And finally, he includes the FJX H-Bolt because of the precision rechambering it offers.
| | | |
| --- | --- | --- |
| SLOT | ATTACHMENT | TUNING (VERTICAL, HORIZONTAL) |
| Laser | VLK LZR 7MW | -0.27, -24.68 |
| Carry Handle | Field-Wrapped Handle | -0.46, +0.35 |
| Optic | SP-X 90 6.6x | -1.26, -0.75 |
| Rear Grip | Skull-40 | -0.45, -0.22 |
| Bolt | FJX H-Bolt | N/A |