Arkane Redfall Is More Like Far Cry: When Arkane unveiled Redfall in 2021, we dubbed it "Left 4 Red" because it was a cooperative vampire killer. It was one of many games that appeared to be emulating Left 4 Dead's hordes of zombies, a trend we applauded.
In a brand-new interview with Games Radar, Arkane responds, "Nuh-uh." Far Cry and Redfall appear to share more similarities than the original cooperative Valve game. "It makes perfect sense how someone may reach that conclusion.
There are four playable characters, cooperative multiplayer is supported, and the undead is your opponents "says Ricardo Bare, creative director of Arkane. "Redfall, however, is very different from other games in terms of how you play and feel it. Far Cry is more like starting up Redfall."
Bare points to Redfall's open-world environment as its main distinction from horde shooters and its obvious affinity for Ubisoft's Far Cry franchise. You're in a vast, open world, according to Bare. "Our home base has NPCs you can interact with to receive side missions.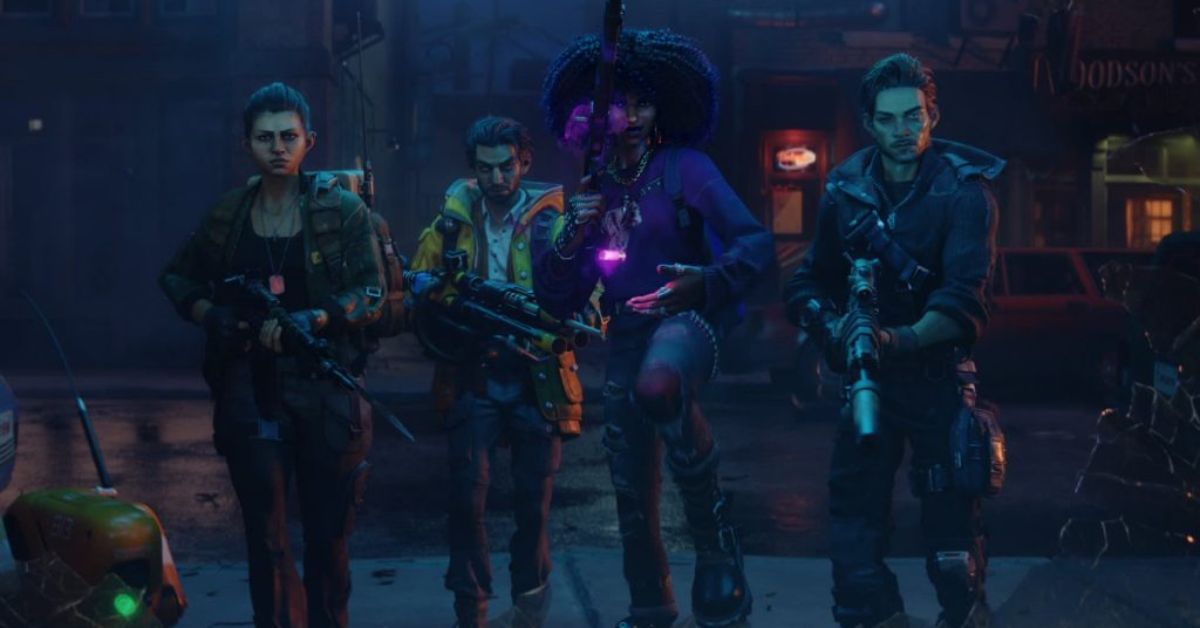 Story-driven missions are available at the mission table. Alternatively, you might disregard all of that and simply go outside. Choose a route, start kicking ass, and enter the activities that are taking place in the real world."
Read More:
Redfall's open world will reportedly be far smaller than the majority of Ubisoft's recent games, yet being significantly larger than the densely populated areas of Arkane's prior titles. Therefore, there are no cars to assist you in moving from one side to the other.
Redfall new details
-Play space is "Unfathomably larger" than Prey
-There's a home base where you can talk with NPCs
-Sidequests, main quests, open free roam
-Use environmental hazards against enemies
-Assistance from id Software#Xbox #RedFall https://t.co/CFuXrLG7zK pic.twitter.com/hgV7Wi6j6Z

— Chito Gaming Live (@ChitoGaminYT) January 6, 2023
Redfall is an on-foot game, so there isn't as much flexibility as you might find in other open worlds, according to Bare. "In that regard, the magnitude and the pace have calmed down somewhat. We want you to hear vampires whispering as you creep across a cornfield at night in the mist.
Maybe you'll see a farmhouse out in the distance, sneak over there, and discover it's crammed with cultists and a few captive survivors you can rescue. Redfall has a mood similar to that."
New Redfall info:

– Redfall offers an unfathomably larger open-world space than Prey's Talos I
– home base where you can talk to NPCs, get side-quests
– story-driven missions & freeroam
– gunplay crucial, hired FPS specialists, id Software helpedhttps://t.co/l1pX4ahdDY pic.twitter.com/lZ4ptCTTJA

— Klobrille (@klobrille) January 6, 2023
In other words, similar to Left 4 Dead, but quite different in terms of pace and structure from the A-to-B progression of the two games we included in the new wave of wave shooters, Back 4 Blood and The Anacrusis. I'm happy! I've enjoyed playing co-op versions of many Far Cry games.
Final Lines
We hope you have found the information relevant. For the latest news and information, stay tuned with us here at Gameempress.com.