Even though Ark 2 won't be out until 2023, it's undeniable that it's one of the most anticipated new releases that year. The new game, built for the next generation of consoles, will be a sight to behold and will most likely become the gold standard in the survival genre for years to come.
We know it's coming to Xbox, and there are rumors that it's coming to PS5, but will it be playable on personal computers? Find out if it'll work on your computer and what specifications it requires right here.
Can We Play Ark 2 on Personal Computers?
A while back, it was stated that the upcoming installment would be an Xbox launch-day exclusive, but what does that even mean? PlayStation 5 owners will have to wait, but will PC gamers be able to play sooner?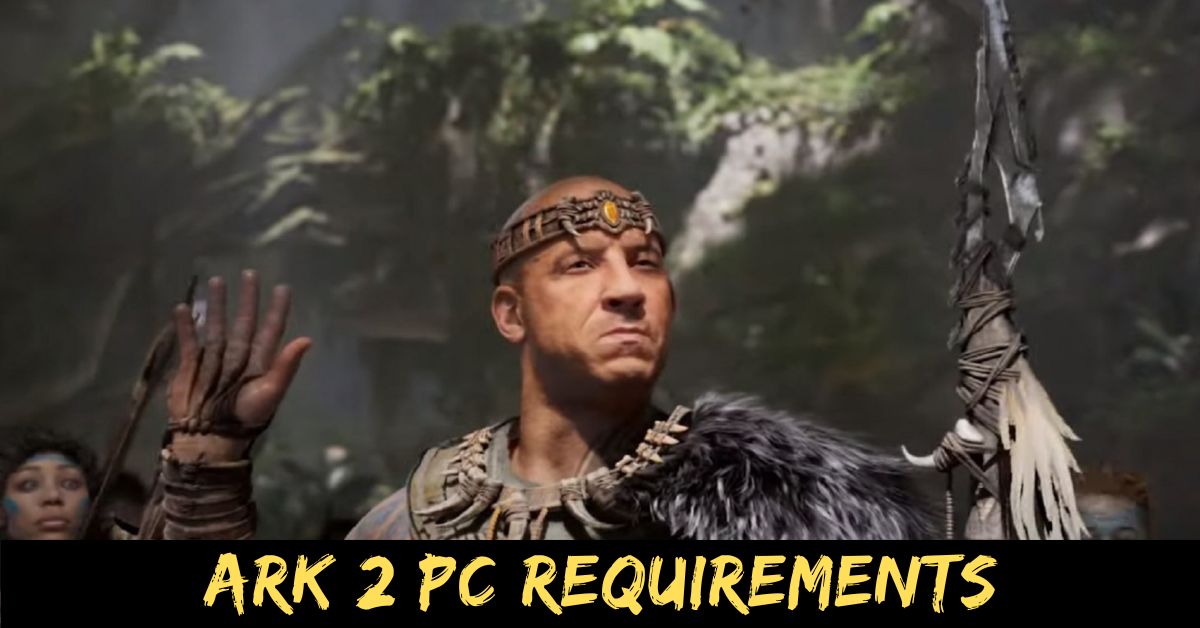 Fans will be happy to know that Ark 2 will be available for PC at the same time it is released for Xbox. With Microsoft hosting both Xbox and PC, it only makes it reasonable that Studio Wildcard's agreement includes PC users as well.
The game has higher-than-average PC requirements because it was developed for the Xbox Series X and S and will not be released on the Xbox One. However, if you're trying to play the game and don't mind reducing the visual quality, you shouldn't have any problems.
Ark 2 Pc Requirements
Minimum
You shouldn't have too much trouble if you only want to run Ark 2 and aren't too picky about the quality of your visuals. All the hardware and software it needs to function properly are listed below.
CPU: Intel Core i5-7600/AMD Ryzen 5 1600 or better
RAM: 8 GB
OS: Windows 10 (64-bit)
VIDEO CARD: NVIDIA GeForce GTX 960 /AMD Radeon R9 270 or better
PIXEL SHADERS: 5.1
VERTEX SHADERS: 5.1
DEDICATED VIDEO RAM: 2048 MB
Recommended
CPU: Intel Core i7-6700K
RAM: 16 GB
OS: Windows 10 (64-bit)
VIDEO CARD: NVIDIA GeForce RTX 2060
PIXEL SHADERS: 5.1
VERTEX SHADERS: 5.1
DEDICATED VIDEO RAM: 2048 MB
This is what we anticipate will be the minimum and maximum PC requirements for Ark 2. With 16GB of RAM, a Windows 10 64-bit OS, an NVIDIA GeForce RTX 2060 GPU, and an Intel Core i7-6700K CPU, you will experience improved performance.
Welcome to all our newcomers! ARK's future looks promising… 👀 🦖#playARK #ARK2 #ARKAnimatedSeries #playSOTF pic.twitter.com/rCyrFEVTa7

— ARK 2 News (@ARK2News) November 8, 2022
We hope you have found all the relevant information about the Ark 2 Pc Requirements: is It Coming for Personal Computers? Stay tuned with us here for more latest news and information.
Frequently asked questions
Can I play Ark 2 on PC?
Ark 2 is exclusive to the Xbox Series X/S consoles and will be available for PC.
Do you need a good PC to run Ark?
Your computer's graphics card must be either a GeForce GTX 670 or a Radeon HD 7870 with 2 GB of video memory (VRAM) for ARK to work well. These GPU specifications do not include a CPU, which must be at least as powerful as an Intel Core i5-2400 or an AMD FX-8320.